The piano program at IU South Bend provides conservatory-level training within a university environment. Our program offers four degrees: Bachelor of Music in Piano, Master of Music in Piano, Graduate Diploma, and Artist Diploma. The IU South Bend Piano Studio blends academic studies with practical skills, the opportunity to work with distinguished artist-faculty members, and a wide range of performance opportunities both at the university and in the community.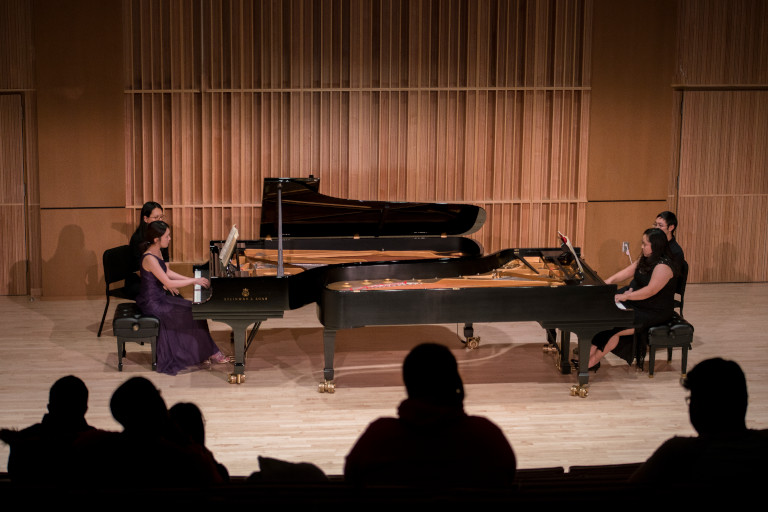 Students of the IU South Bend Piano Studio have won major prizes at international competitions, including the Artur Rubinstein International Competition, Gina Bachauer International Piano Competition, Cleveland International Piano Competition, and the World Piano Competition. Our alumni have gone on to professorships at universities including the New England Conservatory, DePaul University, University of Northern Iowa, University of Alabama, University of Texas at Brownsville, and University of Illinois at Chicago.
Guest artists for masterclasses have included Ivo Pogorelich, Susan Starr, Stephen Hough, Warren Jones, Leon Bates, and Mark Westcott. IU South Bend is also home to the Stickley Piano Series, which starts its inaugural season in 2019, featuring performances by Christopher O'Riley, Ursula Oppens, Michael Mizrahi, Anthony Padilla, and the Dubrovsky Trio.