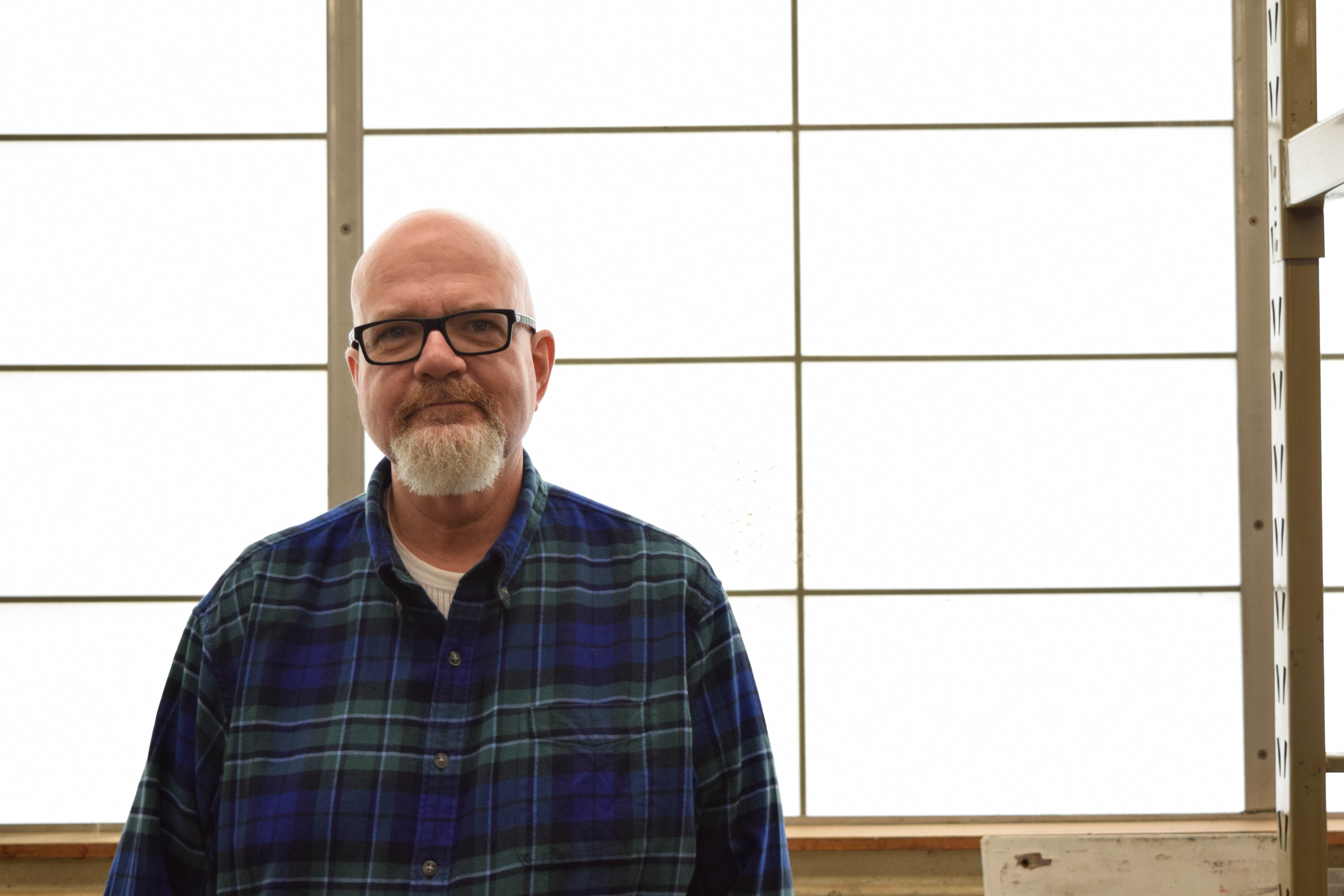 Written by Christina Clark
Michael McCombs has an impressive education and career that precedes his recent artistic ventures. Some of those achievements include an undergraduate degree in Portuguese and Spanish from IU Bloomington, a master's degree in library and information science from IU Bloomington, and a master's in international business studies from the University of South Carolina. This seems like an unlikely arts candidate, but he has found a freedom in marrying some of his past career skills and applying them to his artistic processes.
"I just started taking art classes last semester," McCombs says. "I have always gone to museums, and I have a 'large-ish' art collection of monotypes, etchings, watercolors, oil paintings."
With his mixed academic background, McCombs has started creating for himself now. After finding himself out of the business world due to restructuring, and after an interest in the allied health field also fell short, he pivoted. McCombs took time to volunteer for hospice as well as at La Casa de Amistad in South Bend.
It was around that time when he discovered photography with his iPhone.
 A friendship within the fine arts department, and sharing his initial work, turned into enrolling in a 200-level photography course and a printmaking course.