by Christina Clark
Ketevan Badridze, senior lecturer in piano, and Jacqueline "Jackie" Choi, lecturer in music and Euclid Quartet cellist, will take to the stage in the Louise E. Addicott and Yatish J. Joshi Performance Hall on December 1 at 7 pm.
Badridze and Choi will perform pieces such as but not limited to Beethoven's 7 Variations on "Bei Mannern, welche Liebe Fühlen" from Mozart's Die "Zauberflote, WoO 46," Benjamin Britten's "Sonata in C for Cello and Piano, op. 65 I-V," and after an intermission, Serigei Rachmaninoff's "Sonata for Cello and Piano in G Minor, op. 19."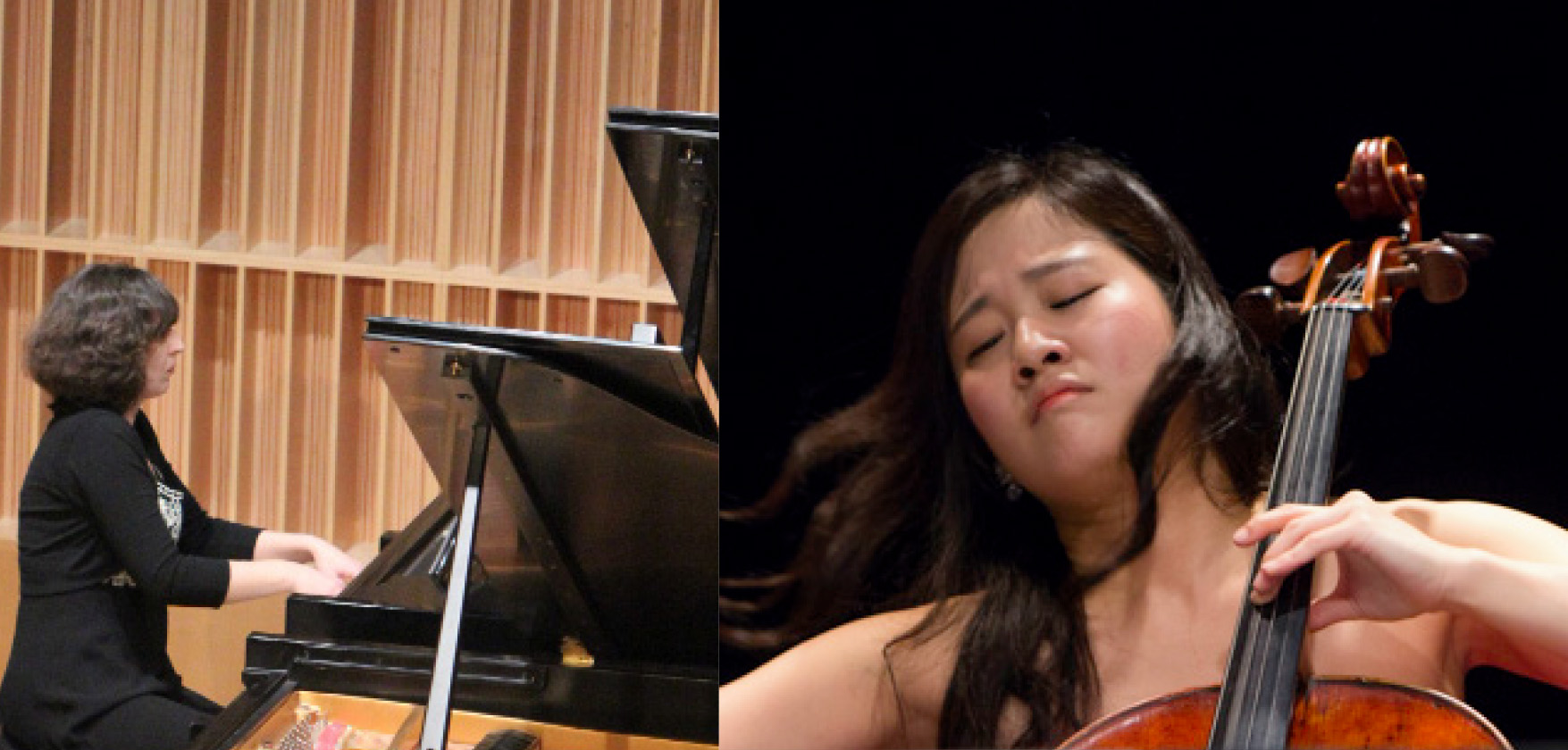 "As faculty members, we are often collaborating together," says Badridze of working in the music department. "We have great performers and it's a very enjoyable process, and at the same time I think it's very important for our students to listen to their professors performance."
As performances go, this is Badridze and Choi's first together, and promises to be one that isn't to be missed.
Badridze is an award-winning classical pianist, originally from the city of Tbilisi in the country of Georgia. She has been performing since the age of ten and has appeared with Tbilisi National Symphony and Chamber Orchestras, Yerevan Philharmonic Orchestra, BBC Welsh Symphony, and the South Bend Symphony Orchestra.
Choi has been heralded as "an emerging star" by The Boston Globe. She is a pioneering cellist, chamber musician, and has taught around the globe. Choi has appeared as a soloist with the Boston Symphony Orchestra, the Brockton and Allentown Symphonies, New England Philharmonic, Buchean Philharmonic, and the Boston Landmarks Orchestra, among others.
The admission to the Cello Piano Duo: Jacqueline Choi and Ketevan Badridze is $9-$12 through the arts Box Office, and is free to students and children.