by CHRISTINA CLARK
Eric Souther, associate professor of new media, finds the importance in showing art in more rural areas to be of increasing importance. To move away from the cultural hubs and integrate to share ideas.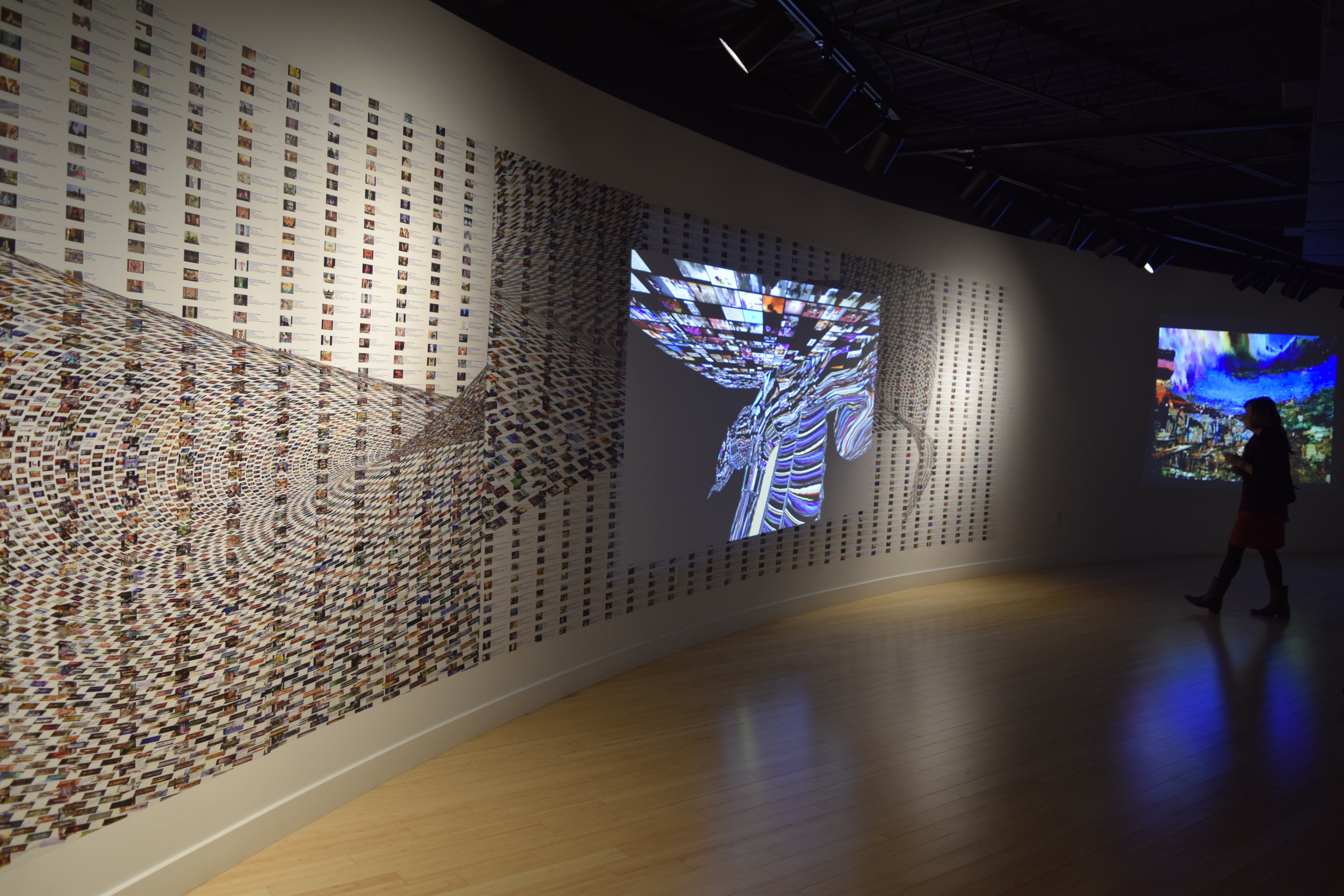 "If you can actually show to rural America, media arts and other ways of thinking, what's the implication of that?  Maybe the more radical, avant-garde exhibition spaces are outside of our cultural hubs," he says.
On November 3, 2017, Fragile Codes opened at the Lubeznik Center for the Arts in Michigan City, pairing Souther with artist Jason Bernagozzi's in a video and new media exhibit. The exhibit runs through January 6, 2018. South and Bernagozzi attended the Kansas City Art Institute for their undergraduate degrees and Alfred University for their graduate degrees.
On opening night, Souther and Bernagozzi were on hand to discuss their works with visitors to the gallery. Entering the gallery, one is immediately surrounded by stunning visuals playing on screens, projected onto a statue, the walls, and within their own sculptures. The exhibition seeks to challenge perceptions of ritual, location, the news, and political figures.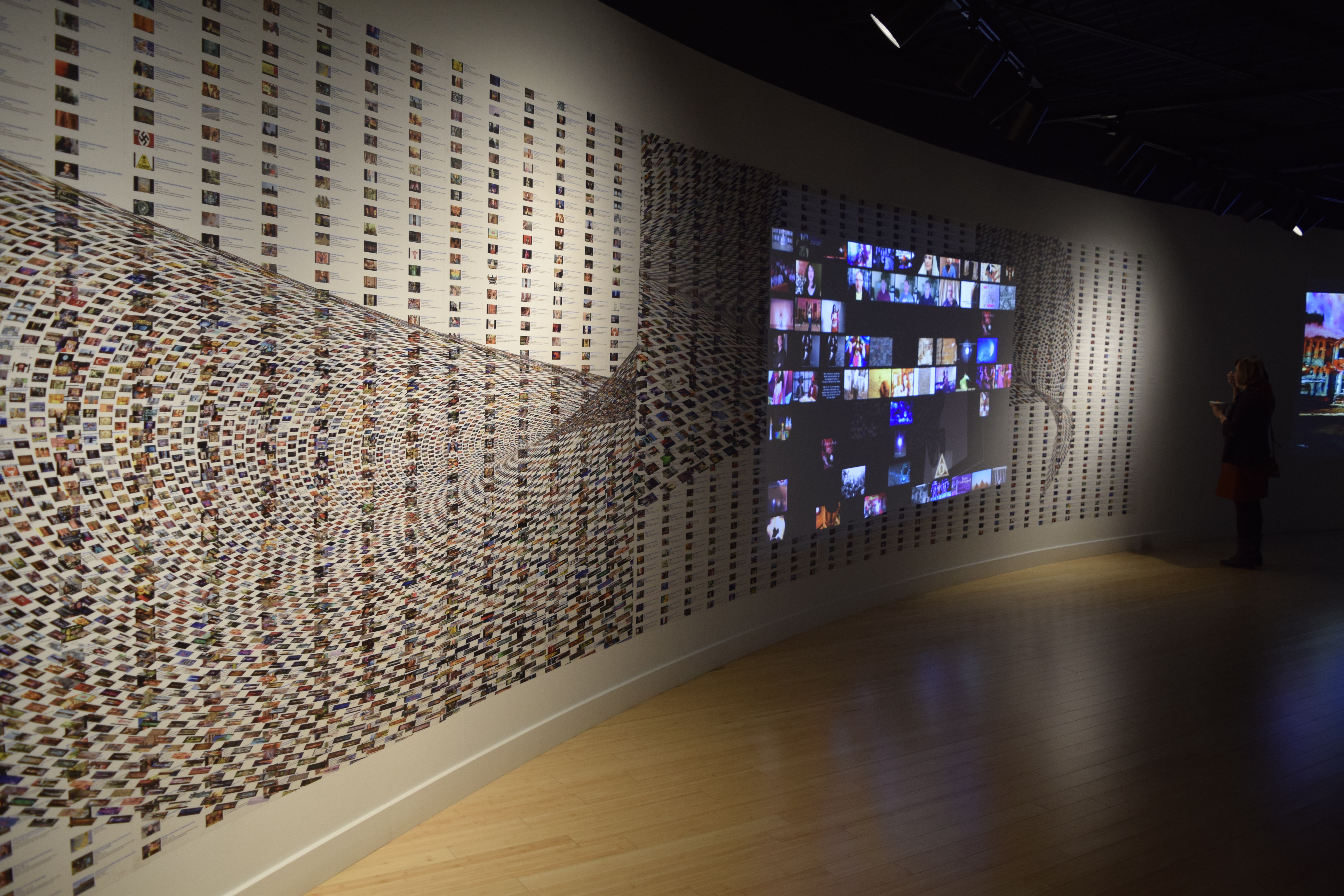 "We were introducing many of the viewers that came to video art for the very first time. Some of the responses were 'I looked around and I just don't get it,' and we're like 'yeah, not getting it is OK, let's talk,' and those conversations were very fruitful and interesting," Souther says.
Included in the gallery are several of Eric Souther's works such as Search Engine Vision "Christ,"Projection Buddha, and his 2016 ArtPrize award winner Search Engine Vision "ISIS."
Search Engine Vision 'ISIS' alone contains 2,000 videos, with an even split between those featuring the Egyptian Goddess and those from the terrorist organization. The presentation twists the two to challenge the definition of ISIS through different interpretations.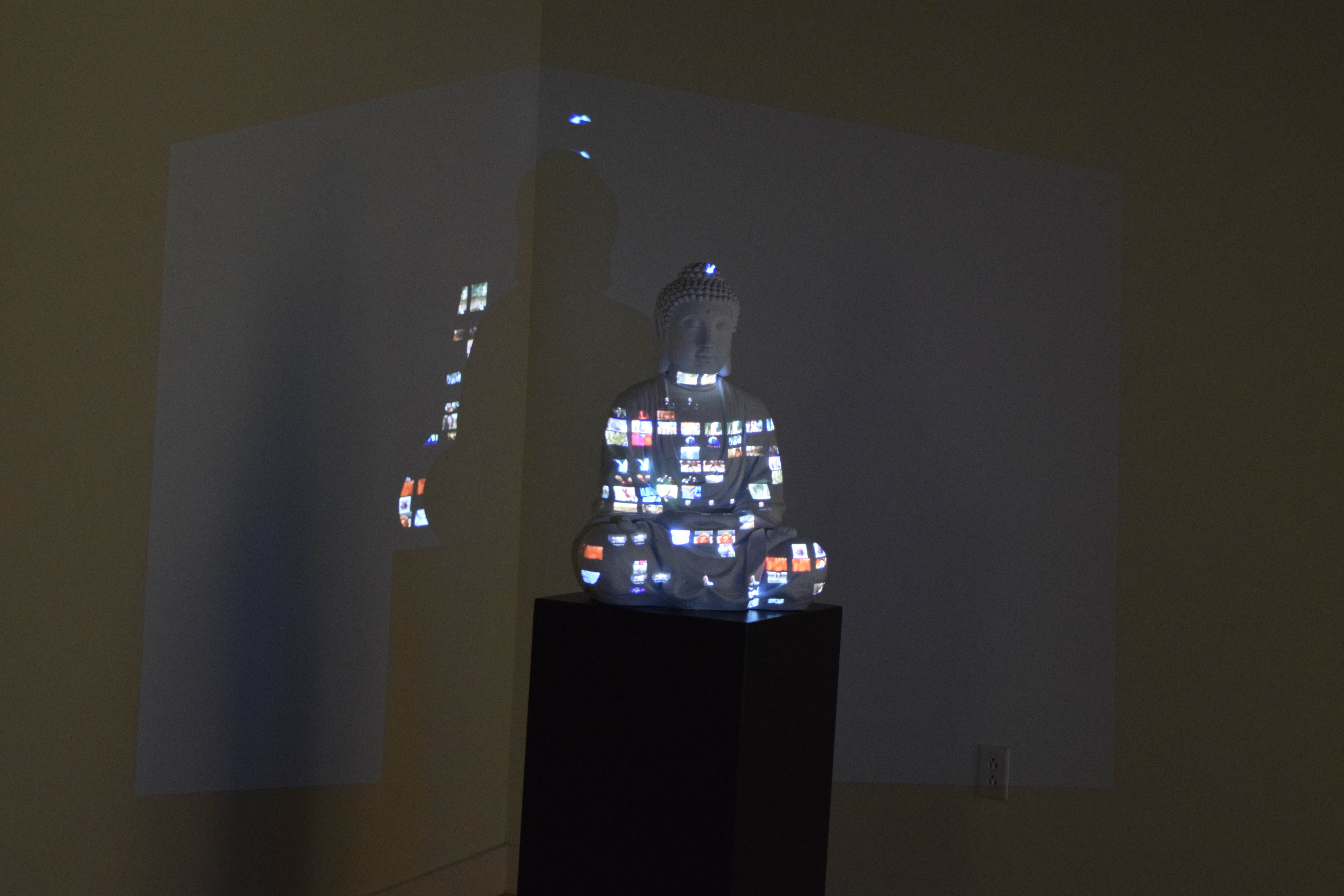 "You have Christ, you have Buddha. Not necessarily religion, but ritual. They're two different things," explains Souther of his works.

The pieces featured thousands of videos that have specific subjects, and explore how that same idea can be applied and interpreted differently surrounding seemingly the same subject.
Bernagozzi's works include his multichannel video installation Citystream, Cathodic Vernacular, and I Believe it is a Signal.
Citystream features two videos on a 15-minute loop with imagery that seems to crash and melt into itself.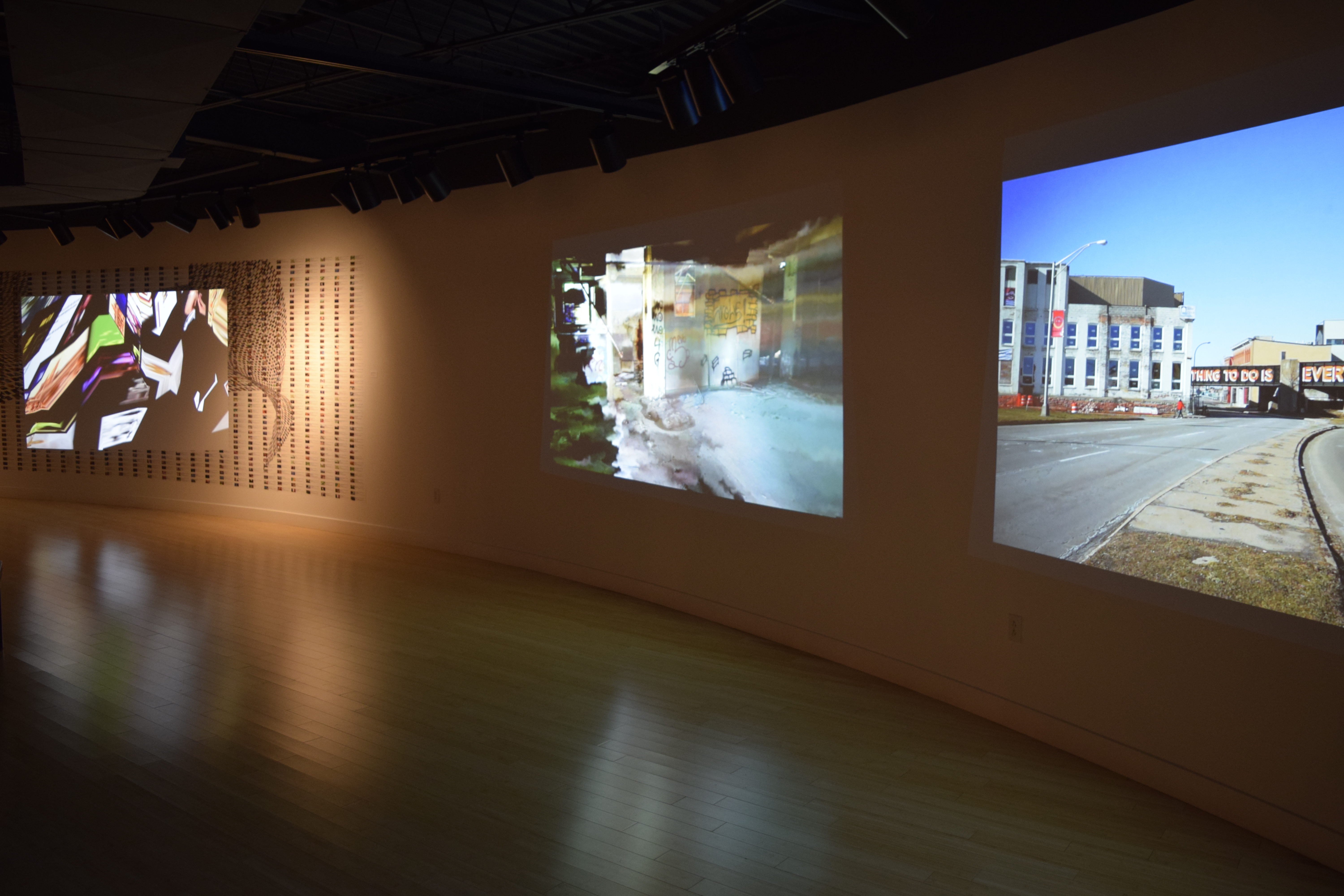 "This is a piece that's about seeing the city of Syracuse, N.Y., as an organism, as a whole body, instead of individual parts," Bernagozzi describes. "We tend to compartmentalize different parts of the city like they're separate, like 'this is the bad part of town, this is the rich part of town, this is the up and coming part of town.' So rather than try to see the city as individual, autonomous parts, [here we're] seeing it as an organism." 
The video uses a technique that Bernagozzi and Souther came up with as undergrads. Souther refers to the technique as "data-moshing."
"You're essentially taking video and slamming it into other videos in a way that it can't refresh itself," explains Bernagozzi. "It gives the impression that something always came before."
Bernagozzi and Souther are both board members of Signal Culture, located in Owego, N.Y. They have worked on developing several apps together, which are also on display at the exhibition.