by Christina Clark
Things are going to get cute and cuddly at IU South Bend on December 8, as the IU South Bend Tap and Kick Line will take to the stage for the annual Teddy Bear Concert.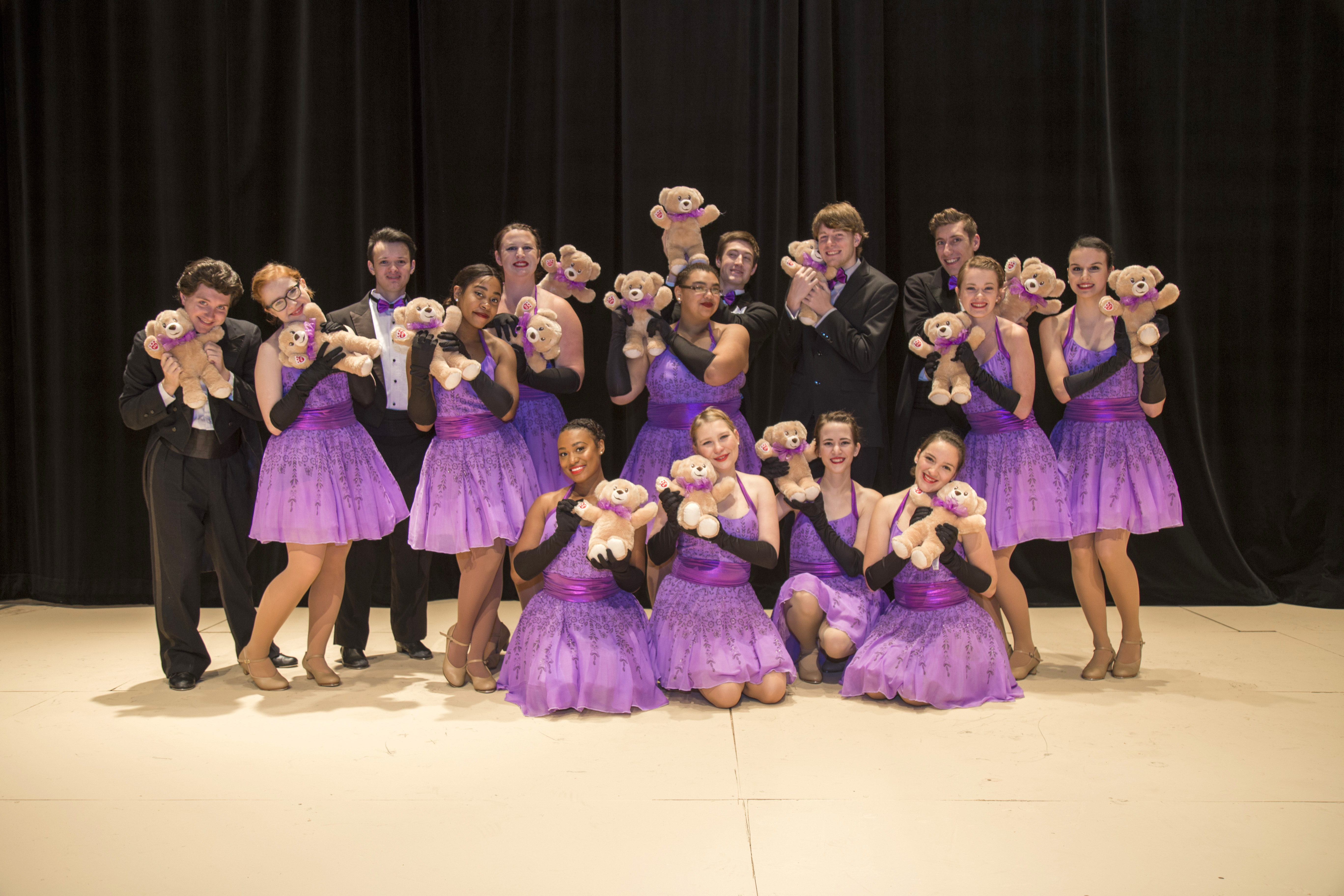 As with years passed, admission to this charitable concert is free when you bring a new teddy bear to donate, and the price of admission is otherwise $13-$15. This year's teddy bears will be donated to the Center for the Homeless and Beacon Children's Hospital.
The organizations receiving teddy bears are both local. The Beacon Children's Hospital will be one recipient of the plush animals. As the only comprehensive children's hospital and a healing destination for critically ill and injured children, Beacon Children's Hospital treats thousands of children from 29 hospitals from the southwestern area of Michigan and Northern Indiana.
The Center for the Homeless is in its 29th year of operation, and is dedicated to helping break the cycle of homelessness.
"The concert is an extravaganza of extravaganzas," says Marvin Curtis, dean of the Ernestine M. Raclin School of the Arts.
The performance showcases the IU South Bend Kickline, IU South Bend African Dancers, IU South Bend Jazz Ensemble, the Symphonic Choir of South Bend, and IU South Bend Choral Union.
"We've done 'The Night before Christmas' and the 'Twelve Days of Christmas,' but this year, we went with 'Disney Dazzle,' he says.
"Disney Dazzle" is a fourteen-minute, choral medley piece that includes beloved Disney tunes like "Be Our Guest," "Arabian Nights," "Never had a friend like Me," and "Kiss the Girl."
The IU South Bend African Dancers will be dancing during "O Come All Ye Faithful."
Come join in the spirit of the holidays by brightening the lives of those in need of cheer, and enjoy a night of festive entertainment.
The concert will take place in the Campus Auditorium of Northside Hall at 7 pm.