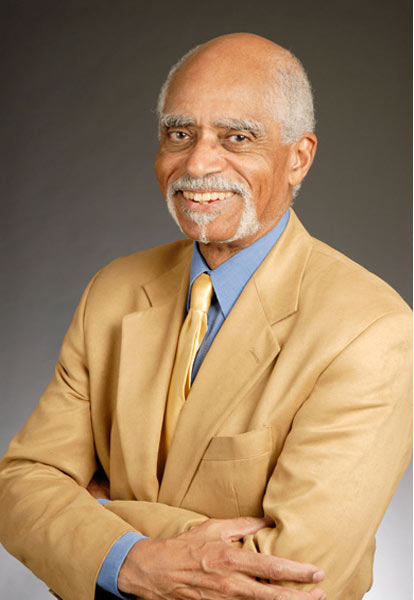 The Unified for 25 Guest Artist Series is filled with wonderfully talented artists, musicians, and communicators, but George Shirley is the most decorated of them all.
"He's a pioneer, and for me that's a very important piece. I want the students to meet him. He was born in 1934, he still sings, still coaches. He's turned out lots of singers, lots of singers have come out of his way. I am thrilled to have him on campus," says Marvin Curtis, dean of the Ernestine M. Raclin School of the Arts, of his friend George Shirley.

Shirley will be honored at the Unified for 25 Guest Artist series with a reception as well as the "Lift Every Voice: Celebrating the African American Spirit" performance on Saturday, February 25 in the campus Performance Hall.
Shirley is a good friend of Curtis', but the importance of Shirley's visit goes much deeper. Shirley was born in 1934 in Indianapolis, Ind. "In 1955, he became the first African American high school music teacher in Detroit, Mich.," Curtis says. But it didn't stop there. "He was the first African American to sing with the U.S. Army Chorus, and after that decided to pursue his career in opera."
Shirley won the first prize in the Metropolitan Opera Auditions in 1961, making him the first African American tenor to be awarded a contract with them. He sang with the Met through 1973.
He has sung solo with he Mormon Tabernacle Choir in 1990, and received a Grammy Award in 1968 for his role of Ferrando in a prize-winning recording of Mozart's Cosí Fan Tutte, according to the Threemotenors.com profile of George Shirley.
His accomplishments abound, and Curtis refers to him as "a gentleman and a scholar and he's just really a nice guy."