Dean's letter
It is March, and we are celebrating Women's History Month with a bulletin board display outside the offices of the Ernestine M. Raclin School of the Arts. Many thanks to each department for submitting the names of outstanding women who are contributing to the world of the arts. A special thanks to Phyllis Mason, our receptionist, for putting the display together. I urge you to stop by and read about the contributions of these women who make the world a better place through art.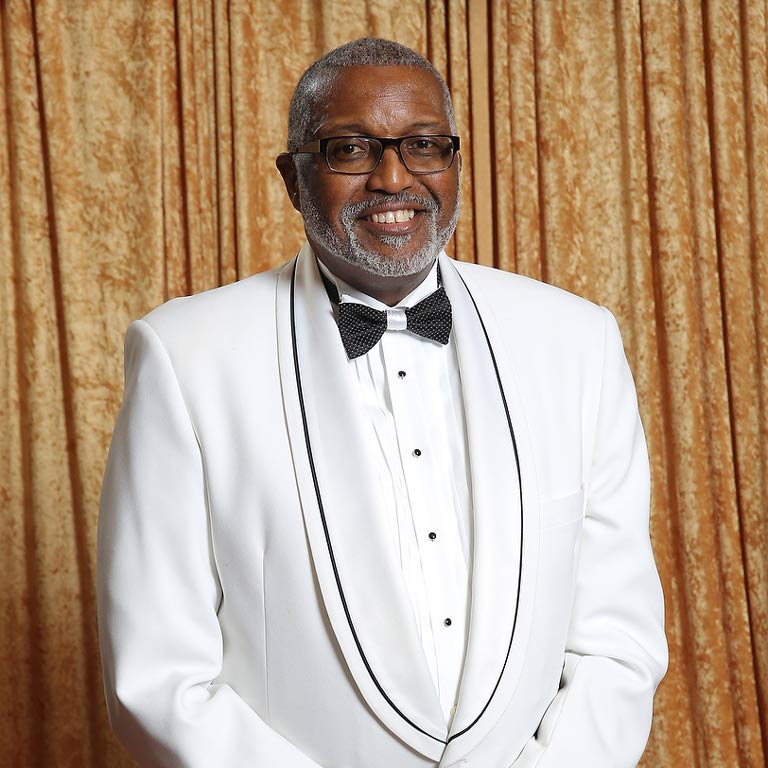 Our news is exciting as we celebrate the wining of three Grammy Awards for the album "American Dreamers: Voices of Hope Music of Freedom." The album features two of our students, Salvador Perez Lopez, of Bremen, and Juan-Carlos Alarcon, of Bristol. They both attended the award ceremony in Los Angeles and went up on the stage during the presentation. This album features 43 students who are "Dreamers" or DACA (Deferred Action for Childhood Arrivals) students in the country. Salvador graduated last year and is now a master's degree student in clarinet at the Jacob School of Music at IU Bloomington. Juan is a current organ major graduating in December of 2019. We are most proud of their accomplishments.
Another piece of good news comes from Ian LaFountain, a senior theater design student. Ian recently was awarded one of two full fellowships to study for his master's in lighting design at the University of Nevada, Las Vegas. Ian has been involved in numerous theater productions during his time with the Raclin School of the Arts. We are proud of this wonderful accomplishment. Kudos also belong to the Department of Theater and Dance for training Ian and giving him a chance to display his talents.
Tanya Gabrielian, the Martin Endowed Professor of Piano, made a spectacular debut with the South Bend Symphony Orchestra performing Sergei Rachmaninoff's Rhapsody on the Theme of Paganini at the Morris Performing Arts Center. It was truly an IU South Bend night as she received three standing ovations. Our thanks to Interim Chancellor Jann Joseph for leading the sponsorship of IU South Bend for this concert that was truly a memorable event. The South Bend Tribune publsihed a review of the concert that was also spectacular.
Spring break is here, and as we take a short hiatus before the final push, I invite you to avail yourselves to the numerous concerts, productions, lectures, and exhibitions about to take place. Graduation is upon us in less than two months. As you can see, we have a great deal to be proud of within the Raclin School of the Arts.