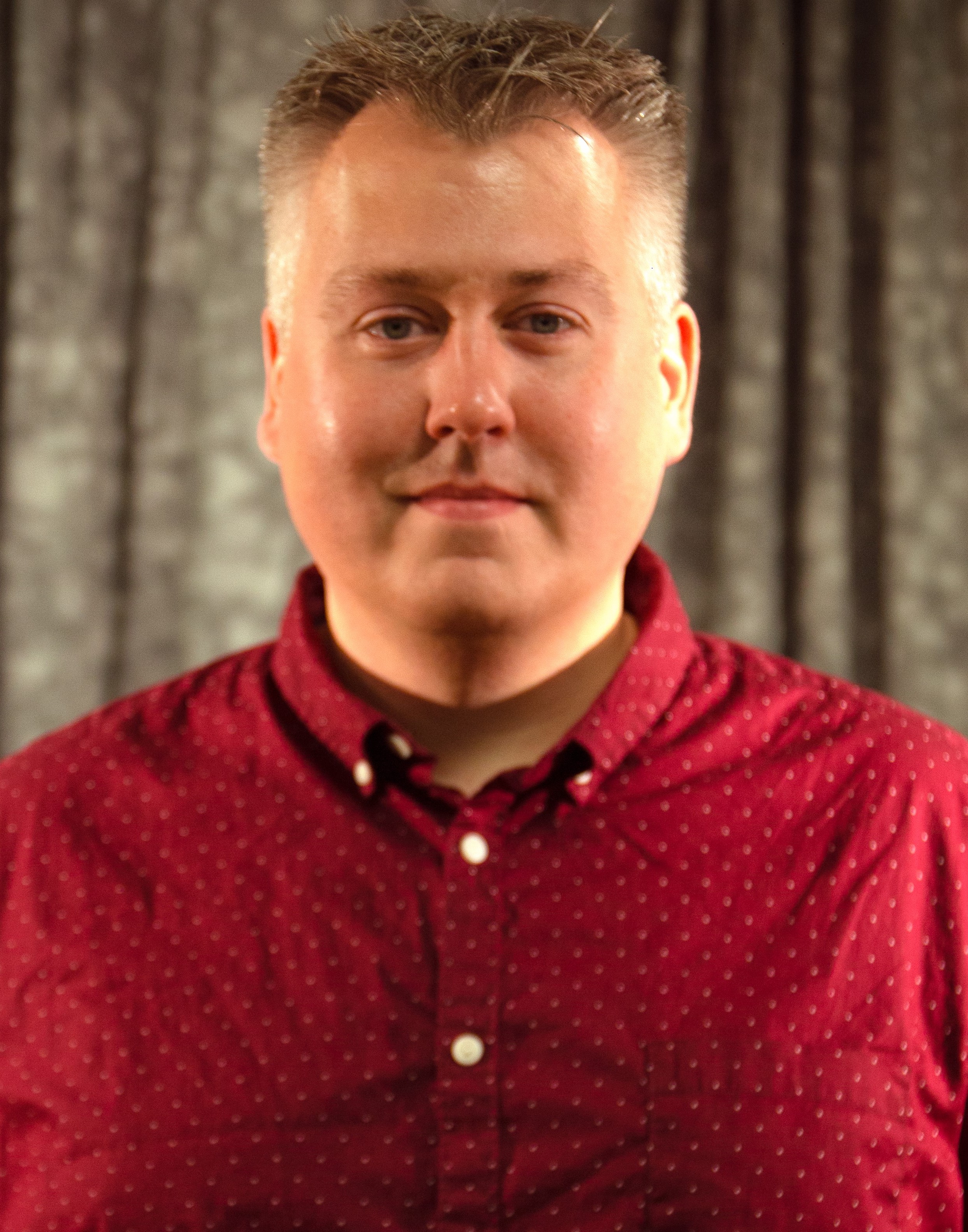 Associate Professor of Theatre
Northside Hall 118C
Office Phone: 574-520-4672
Email: reslerj@iusb.edu
www.claponcue.com
Area(s) of specialization:
Costume Design
Department Roles:
Theatre and Dance Recruiting/New Students
Theatre and Dance Scholarships
Biography:
Jason has designed and created costumes for various academic and professional theatre companies across the country. Jason's professional design work includes productions with Park Square Theatre, Minnesota Centennial Showboat, and The History Theatre in St. Paul, Minnesota; The Illusion Theatre, Time Track Productions, Minneapolis Musical Theatre, and the Guthrie Theater's Dowling Studio in Minneapolis, Minnesota; Citadel Theatre Company in Lake Forest, Illinois; Cortland Repertory Theatre in Cortland, New York; Hope Summer Repertory Theatre in Holland, Michigan; and Phoenix Theatre in Phoenix, Arizona. Jason frequently designs costumes for the Commonweal Theatre Company in Lanesboro, Minnesota where he recently designed a regional tour of Ibsen's The Master Builder in a premier adaption by the internationally known playwright Jeffery Hatcher. Jason also designed the costumes for An Ideal Husband co-produced by Idaho Shakespeare Festival in Boise and Great Lakes Theatre Festival in Cleveland, Ohio; the costumes and production were highly praised by critics including the Wall Street Journal.
Jason co-designs costumes for The Medora Musical, a wild west music review produced by Stagewest Entertainment for TRMF in Medora, North Dakota each summer. The Medora Musical has recently been featured by the New York Times, and on the NBC Nightly News. Jason has also designed costumes for Trollwood Performing Arts, a nationally recognized performing arts training program for middle and high school students in Fargo/Moorhead, Minnesota. Jason has happily been able to connect IUSB students to both The Medora Musical and Trollwood as interns or staff positions to help kickstart their career in the entertainment and arts industry.
In addition to design work Jason has constructed costumes for Barrington Stage Company (Pittsfield, MA), Drury Lane Theatre (Chicago), Ringling Brothers and Barnum & Bailey Circus, and spent time touring with The Acting Company (New York) and Disney on Ice. Previously Jason served as the costume shop manager and resident costume designer at the University of Wisconsin Eau Claire.