Welcome to Music Technology at IU South Bend

The Music Technology program at IU South Bend focuses on training musicians to think artistically about technology.
We offer a variety of opportunities for students to expand their horizons through the use of modern musical instruments and tools. Many of today's technologies are widely available, inexpensive, and even portable, but it requires an artist's mindset and a willingness to think critically about their utility to harness their artistic potential.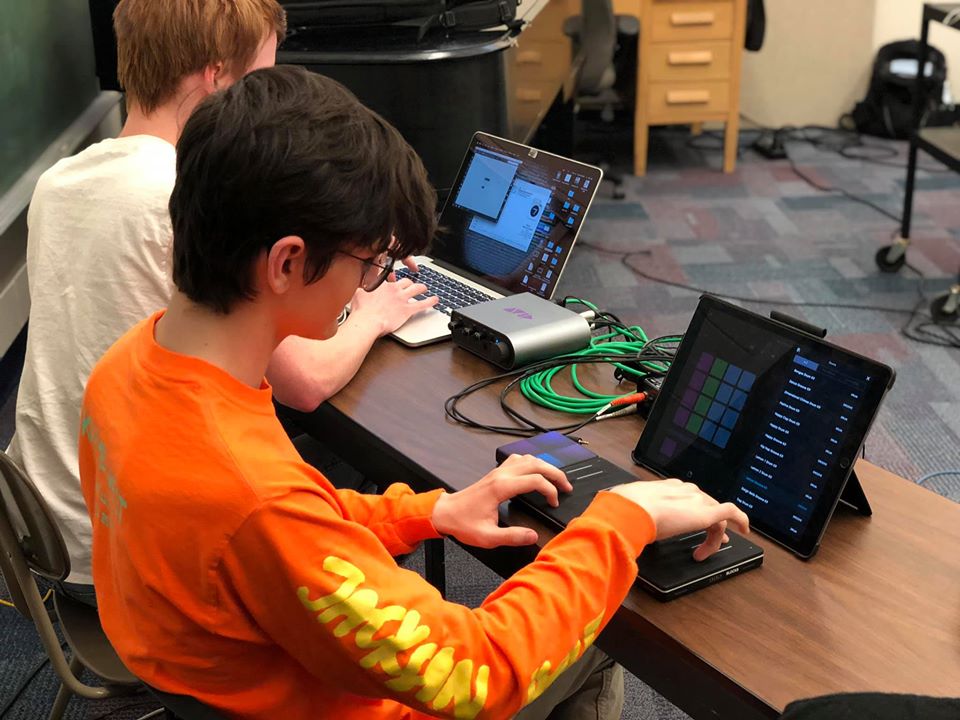 Hands-On Opportunities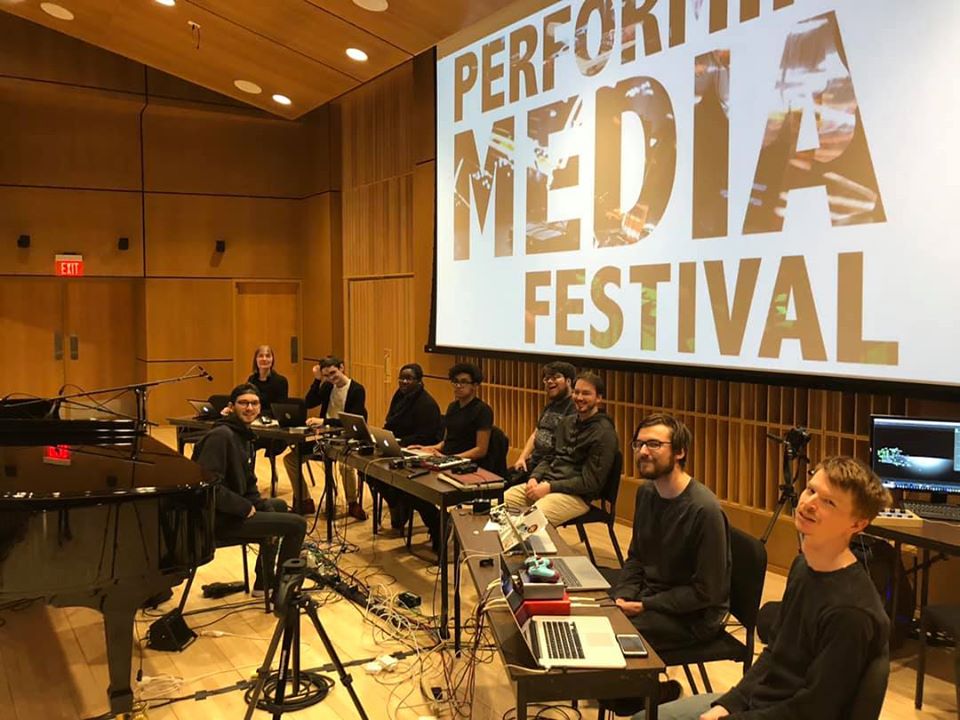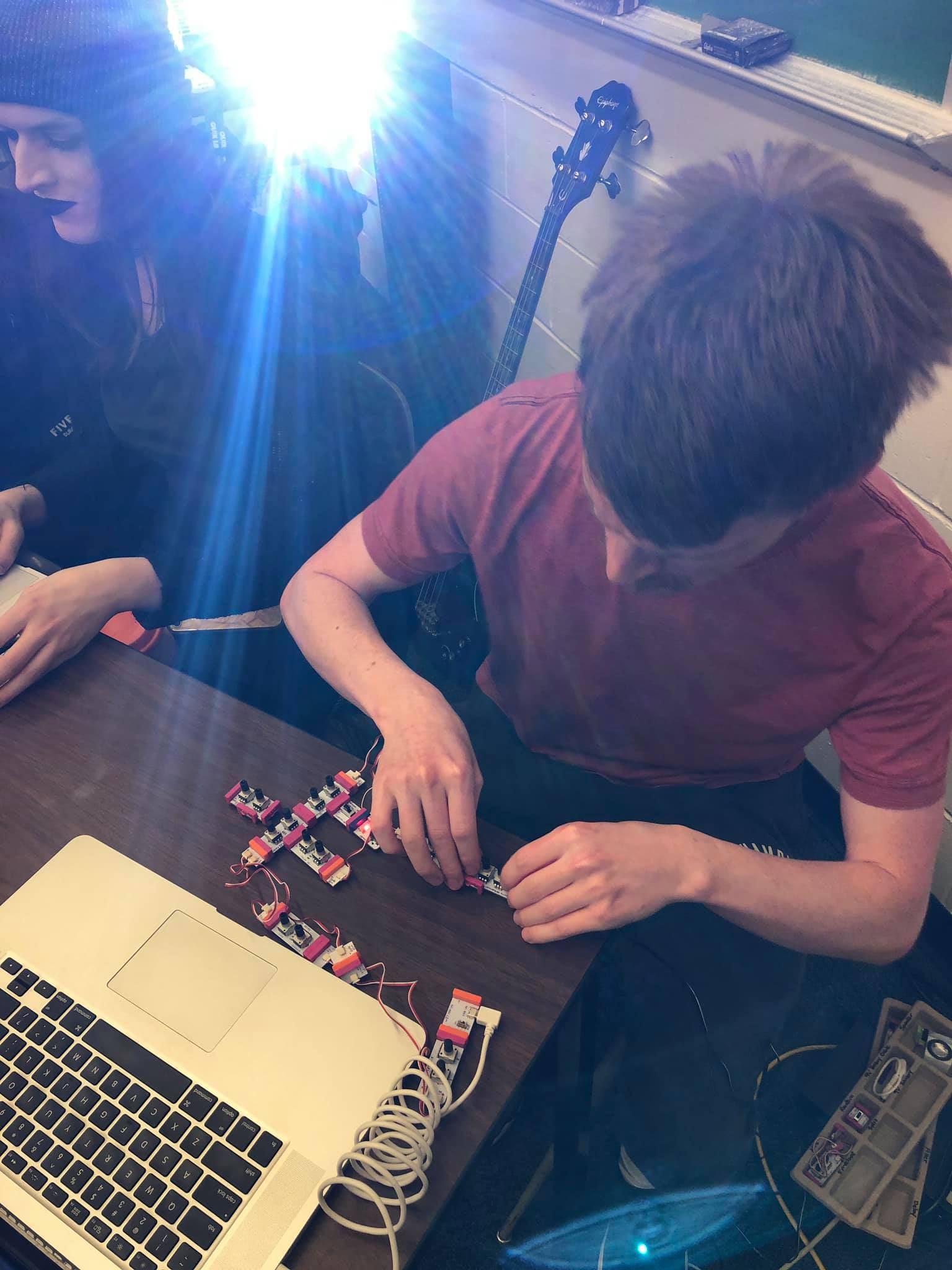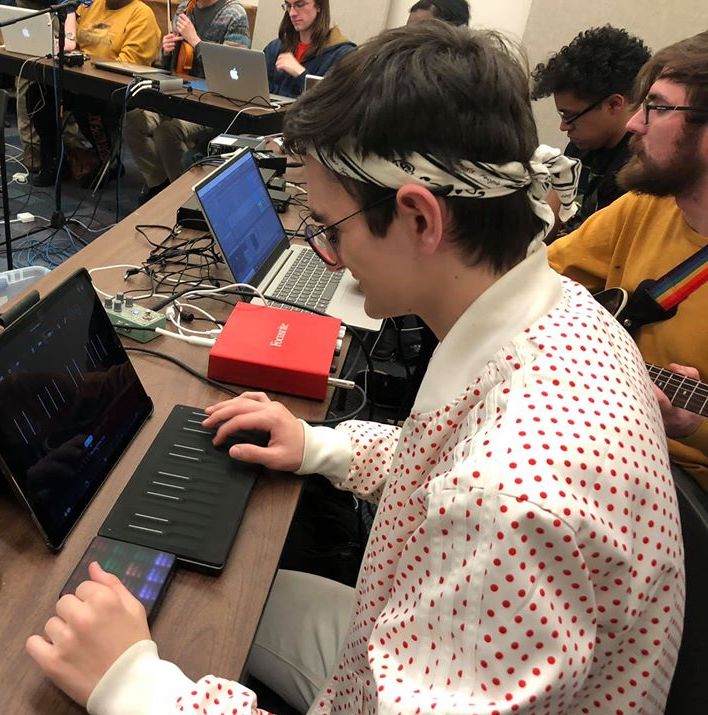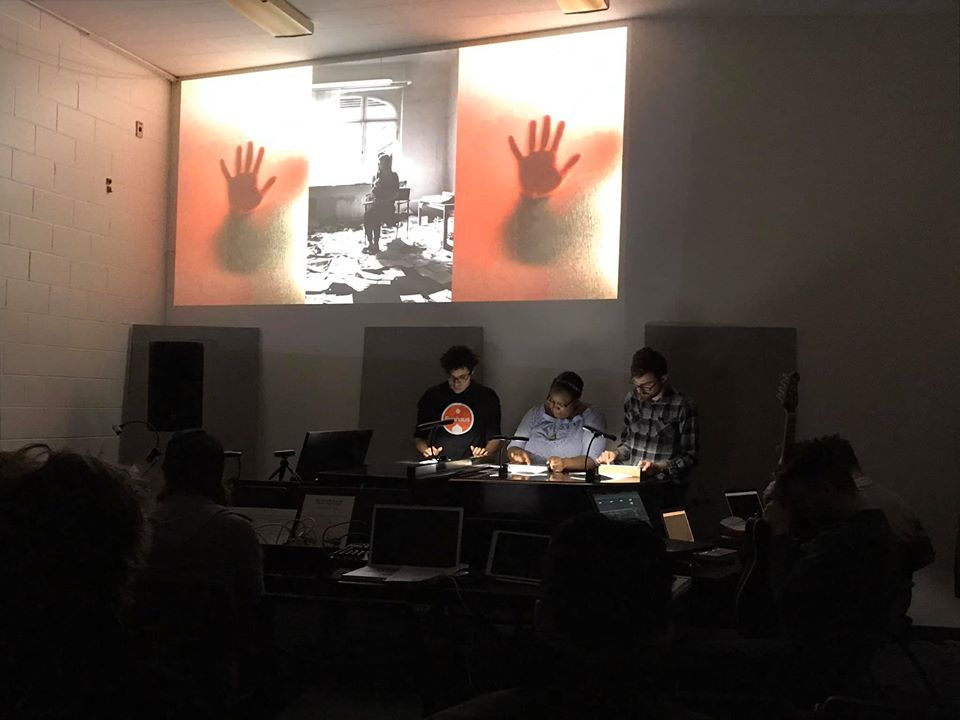 Performance Hall: Meyer Constellation System featuring transformational acoustics and multi-channel surround sound
Studio A: 5.1 Genelec Surround Sound, New Mac Pro, 8-Channel PreSonus Quantum Interface, Universal Audio Interface
Studio C: Ensemble Rehearsal Space, Large Recording Room, Quadraphonic Surround Speakers, Mid-Field Monitors, PreSonus 24.4.2 Mixer
Studio B: Control Booth for C; New Mac Pro; Stereo Monitors; 8-channel Pre-amp; FaderPort DAW Control, Microphone and Equipment Cabinet
16-seat Music Computer Lab: iMacs, digital pianos, and music creation and production software
New Performance Technology:
In addition to the spaces and equipment above, students have the opportunity to explore a wide variety of controllers and tools for music performance including: various keyboard controllers such as Novation's LaunchKey and Roli's Rise & Blocks; EWI (Electronic Wind Instrument); Digital Mallet Instrument; Game Controllers; iPads; analog synths including Korg's LittleBits, Moog's Mother 32, Behringer's Neutron, and Arturia's Beat Step Pro; 4 portable (2x2 I/O) interfaces.
Music Creation and Production Software:
While programs, tools, and applications are continually changing we strive to keep our computers up-to-date with industry leading software including: Logic Pro X, Adobe Audition, and Sibelius, as well as Plug-ins by: Waves, University Audio, iZotope, and GRM.
Part of Indiana University
As a student of music technology at IU South Bend, you will receive musical training as a member of our NASM (National Association of Schools of Music)accredited music program, be part of the award winning Ernestine M. Raclin School of the Arts, and graduate with a degree from Indiana University. Perhaps most importantly, you will be part of the Titan family. Explore the virtual campus tour below to get a sense of what it means to be a Titan.