by Christina Clark
Voices will be rising this fall.
The Autumn Songs recital, presented by IU South Bend's Voice Area including 14 students and
Staff Accompianist Mariah Boucher on piano, will takeplace October 20, at 7 pm.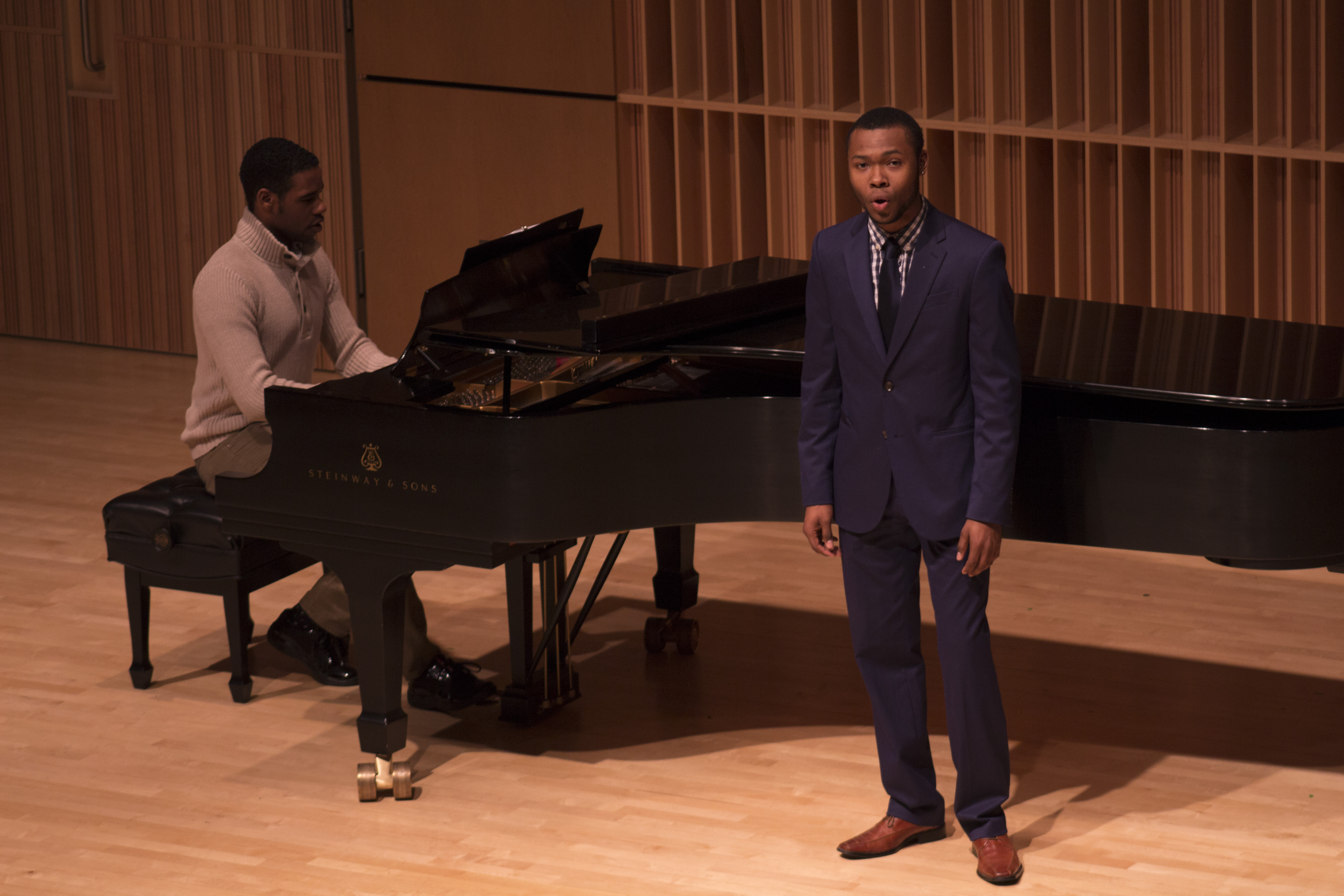 The Louise E. Addicott and Yatish J. Joshi Performance Hall will house the event, and students will demonstrate their skilled voices by performing beautiful pieces in solo performances, as they present in chronological order from their composition.
The featured students will be Andrew Saylor, Brittney hale, Brock Crockom, Ashley Potts, Anna Garcia, Luis Osorio, Katelyn Andrysiak-Bergert, Victoria Schemenauer, Riese Bornell Samantha Shepard, Quin Wezeman, Patrick Watterson, Tyler Marcotte, and Julius C. Miller, III.
With pieces dating back from Baroque composer's such as Alessandro Scarlatti, moving forward to Claude Debussy's Impressionistic style. The show will also include later works, such as a piece from Rodgers and Hammerstein's Cinderella and a more modern piece from Dear Evan Hanson from Benj Pasek and Justin Paul. The voice recital will please both those wanting to hear opera and musical theatre selections.
The students participating will be performing with voices in baritone, soprano, mezzo-soprano, and tenor. The teachers of these students are Adjunct Lecturers in Music Jamie Caporizo, Lindsey Meekhof, and Julie Reid and Associate Professor of Voice Jessica McCormack.
For more information and to purchase tickets visit the school online at arts.iusb.edu or call the Box Office at 574.520.4203.