by Christina Clark
The LOOK! Scholarship Art Sale will have customers seeing double this year.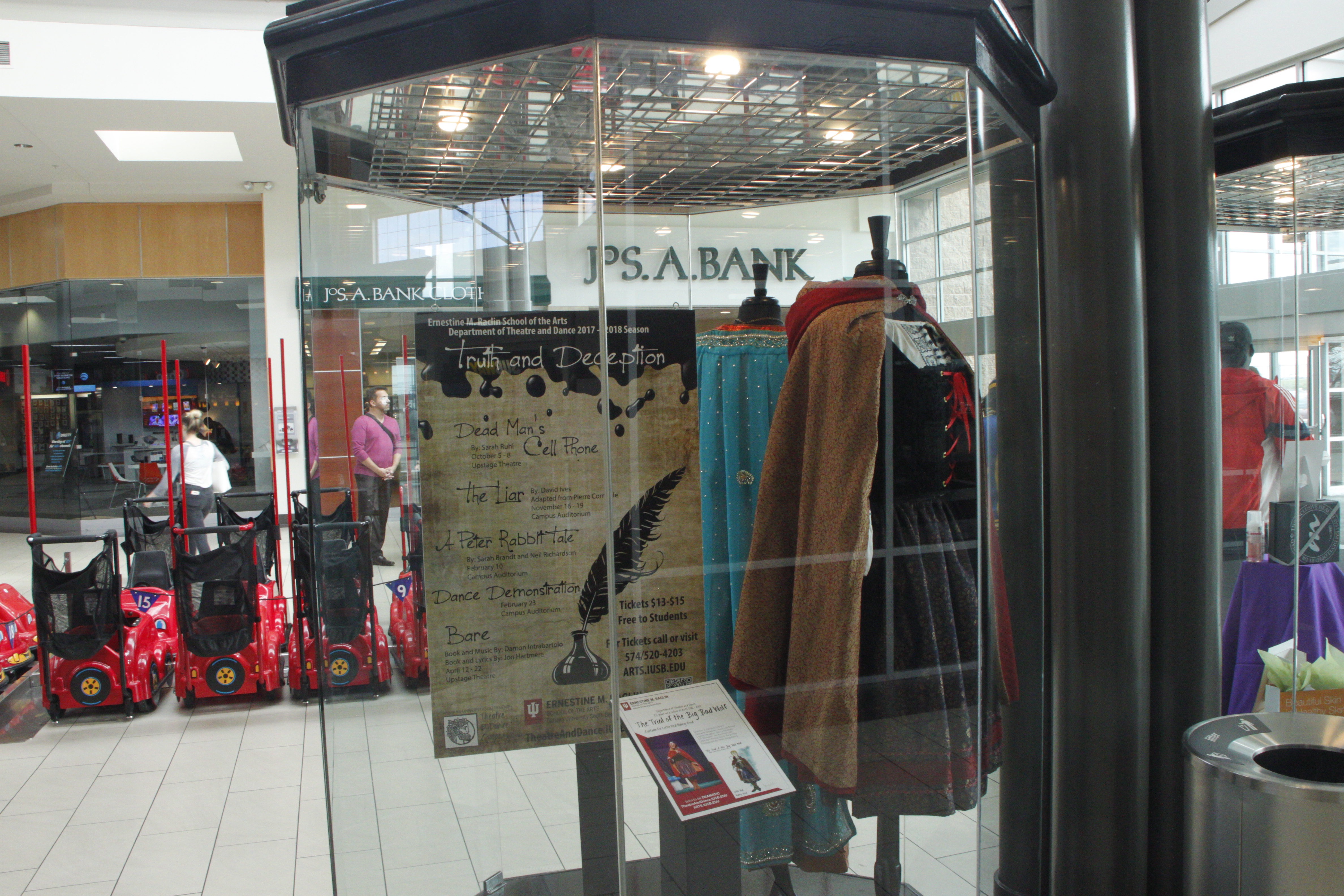 The sale has expanded from its traditional venue of the Art Gallery, this year it will be in the gallery November 1 an 2, to also spend the weekend, November 4 and 5, at a store front in University Park Mall. 
The partnership between the mall and with the Ernestine M. Raclin School of the Arts is also including spaces to showcase information about theatre productions, as well as display costumes from productions. Jason Resler, assistant professor of costume design, is working with two display cases.
"The cases contain costumes from several productions produced by the Department of Theatre and Dance over the last few years, including our productions of A Christmas Carol, The Trial of the Big Bad Wolf, and A Funny Thing Happened on the way to the Forum," says Jason Resler. "There are informational placards about the productions the costumes are from, and the posters for our current season:Truth and Deception.
"We hope the displays will bring an expanded audience for our productions from the community, and show off some of the work we do in the Department of Theatre and Dance," concludes Resler.
"Our partnership with the mall came about as a conversation with Tyler Andrew, from UP Mall, from last spring," explains Marvin Curtis, dean on of the Raclin School of the Arts. "He wanted to partner with the school. I mentioned the scholarship art sale and he thought it was a good idea and he offered up the space."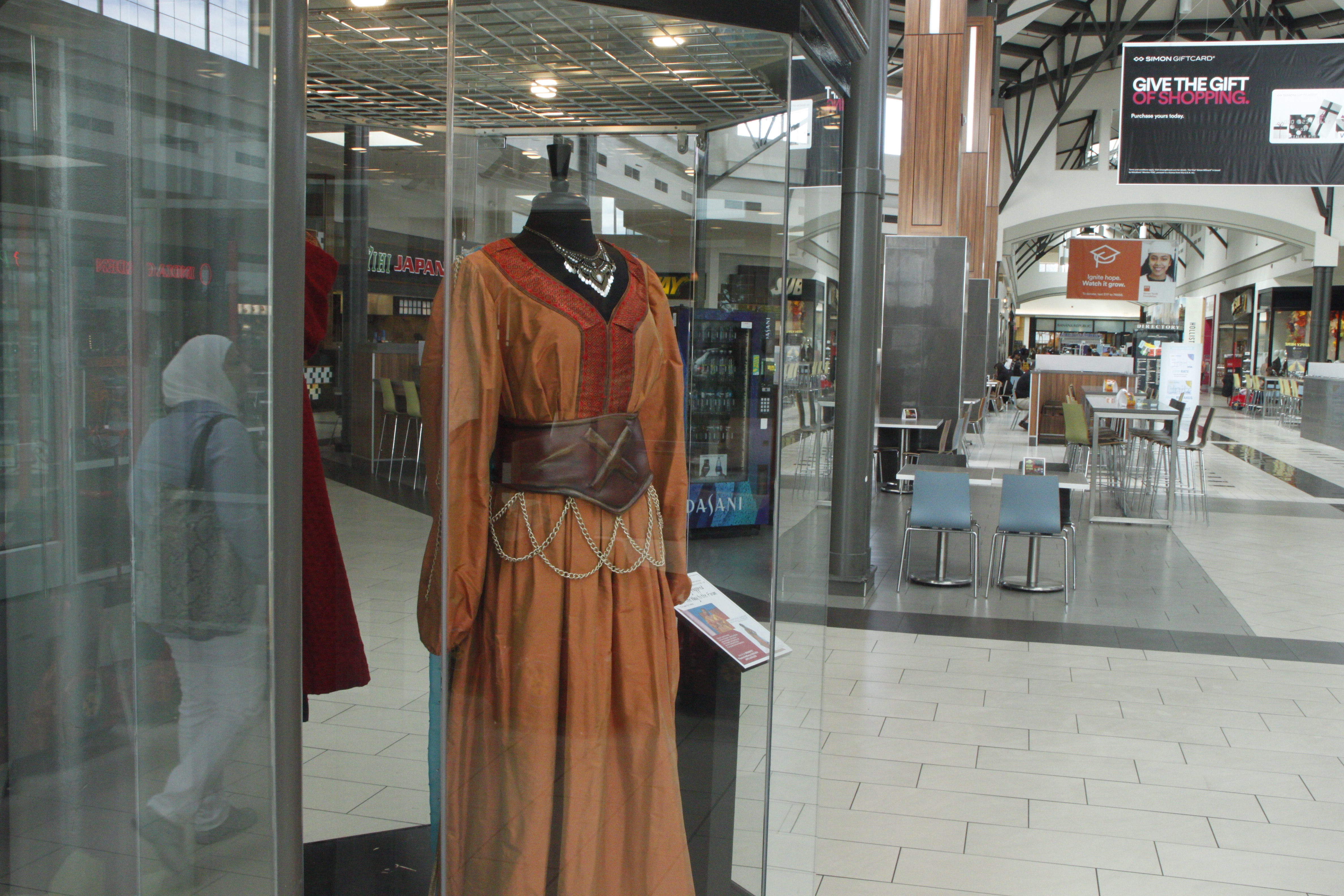 The LOOK! Scholarship Art Sale is a fund-raising sale that supports a $1500 scholarship that is awarded to students each year. The artists selling theirworks retain 70% of the profit, and the scholarship receives the remaining 30%. 
Curtis hopes that the sale at the mall will bring more buyers and people interested in the school of the arts.
The sale will coincide with Santa coming to the mall for the first time during the holiday season, and give shoppers a change to buy something truly unique and memorable for friends or loved ones.