by Kate Luce
This January, fine arts students will show their work in the Art Gallery alongside Ernestine M. Raclin School of the Arts alumni, as past and present students come together for an entrancing exhibition.
The Student/Alumni Exhibition is an annual gallery event that provides fine arts students to have an inside look of what graduated students are doing with their degree.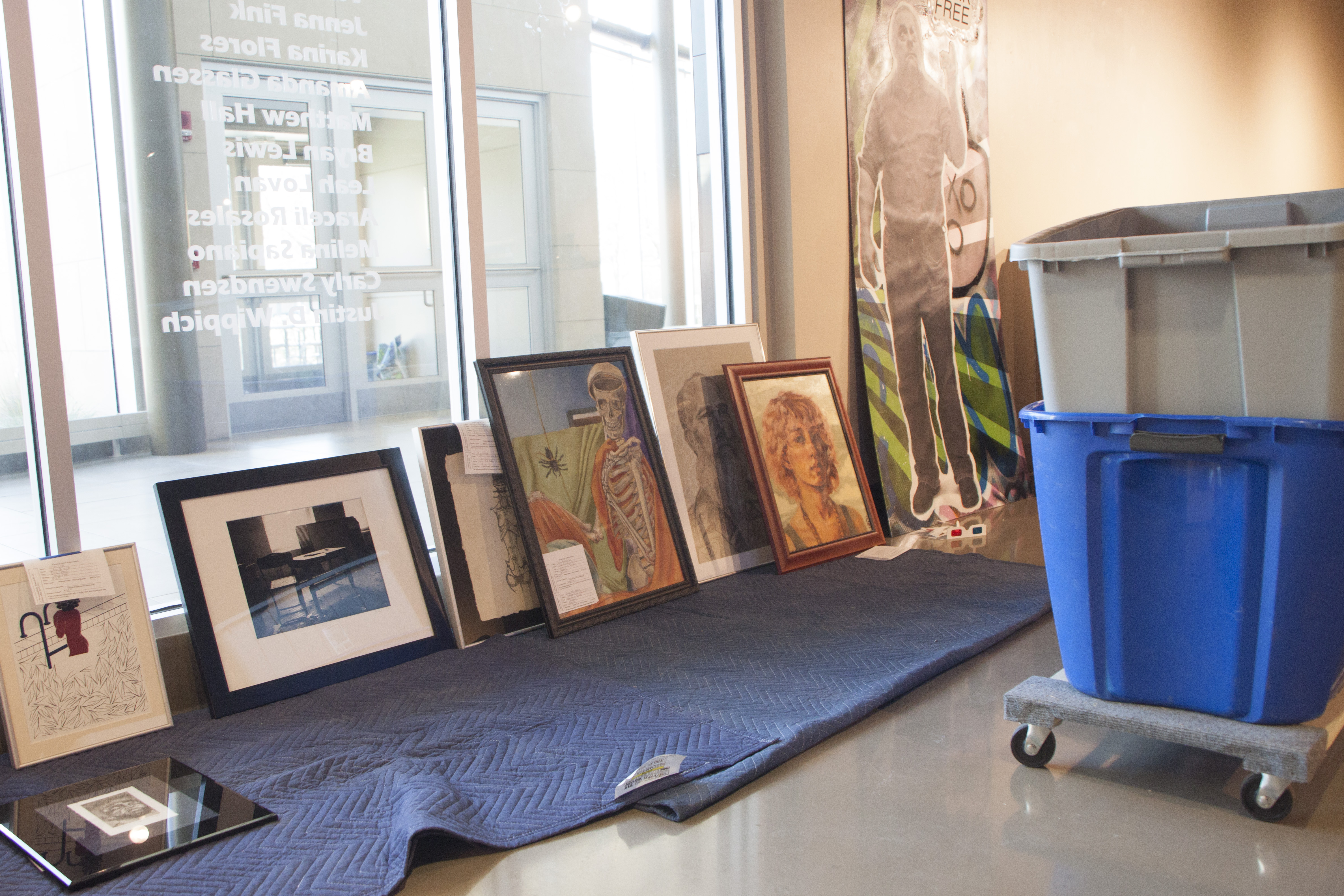 "The reason why I include alumni [in this show] is because I like you guys to see what graduates are doing after IU South Bend. It's nice to see professionals working independently without the guidance of professors. Hopefully, it will inspire you to see people, let's say it's drawing and painting, that have totally left the subject and went to something experimental," says Josh Miller, gallery director of IU South Bend.
The majority of the artists involved in the Student/Alumni Exhibition are students, but alumni from near and far still submit work to be a part of this show. Miller is expecting around 30 students and 15 alumni to submit pieces.
One IU South Bend alumnus, Thaddeus Cutler, '99 BFA Painting and Drawing, has been producing work for this exhibition since it first started. Currently, Cutler owns Thaddeus Cutlery Gallery, one of the only art galleries and framing businesses in downtown La Porte, Ind.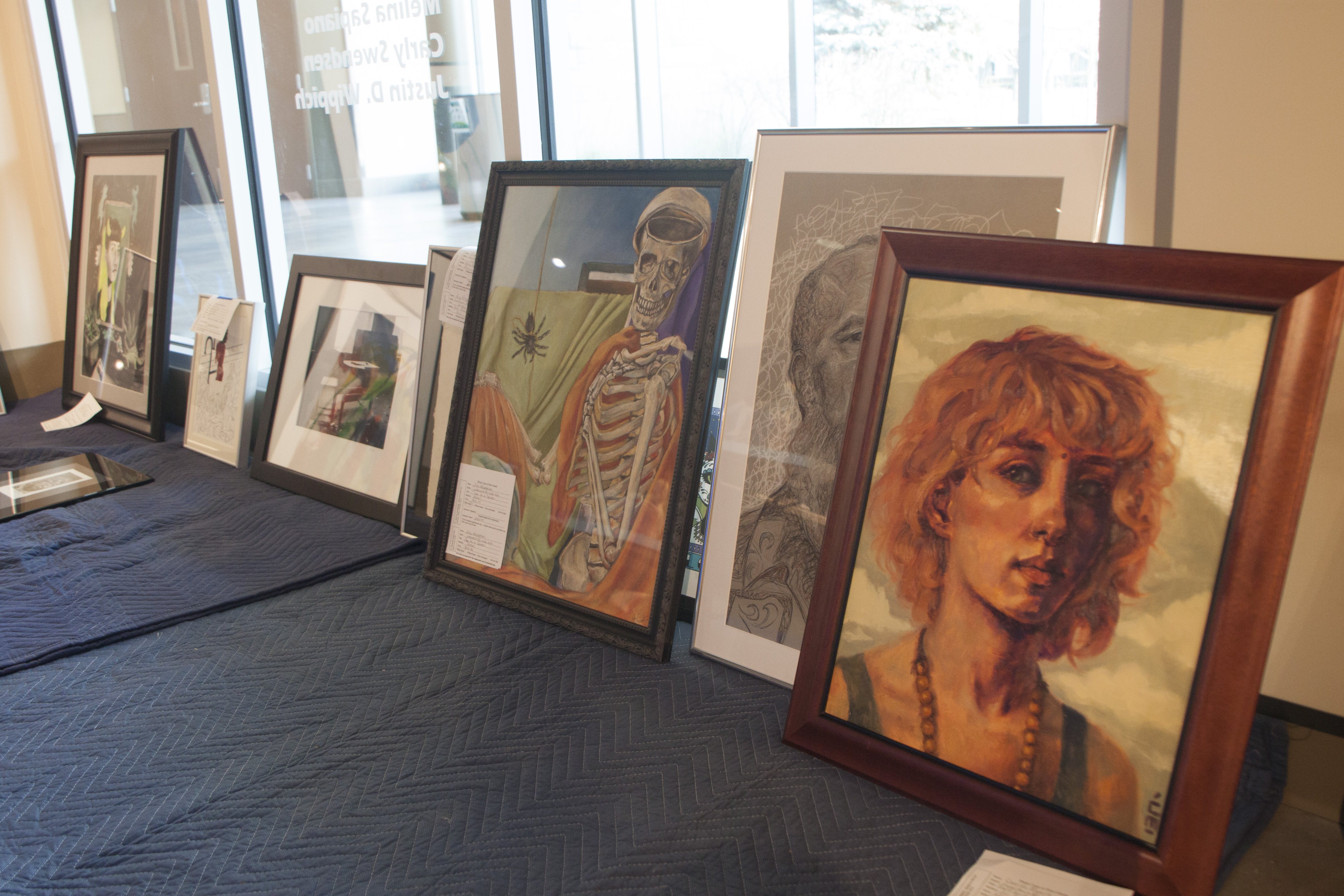 "When we first moved back to the area, I still kept that connection alive with IU South Bend. My wife and I would go regularly to the Sunday night drawings, and then, my wife actually taught there for a while as an adjunct and moved up. There has always been kind of a connection with the school, so when Josh originally contacted me saying 'hey, we are going to do this new thing. Do you want to put work in?'" Cutler says, "It was kind of cool to put work in that particular year because there were at least three to four other students that I went to school with, all with pieces in. You know, I had lost contact with them, but now I got to see their work."
As a gallery owner, Cutler stresses the importance of students regularly showing their work in a gallery or public setting.
"It's very common, we have younger artists that come in to the gallery and they say 'I would like to show you my work' or 'I would like to hang my work on your walls,' and one of the first things we look at is, well, what kind of experience have you had exhibiting your work, so as a student, there is absolutely no reason why you shouldn't," Cutler says, "It gives you that experience to see your work hung next to contemporaries, and the great thing about the student-alumni show is that people that are older than you or been through the program prior."
A familiar face in the Department of Fine Arts, John Thompson, lecturer in fine arts, is also an IU South Bend alumnus. He also urges students participating in gallery shows rather than just relying on social media to market themselves.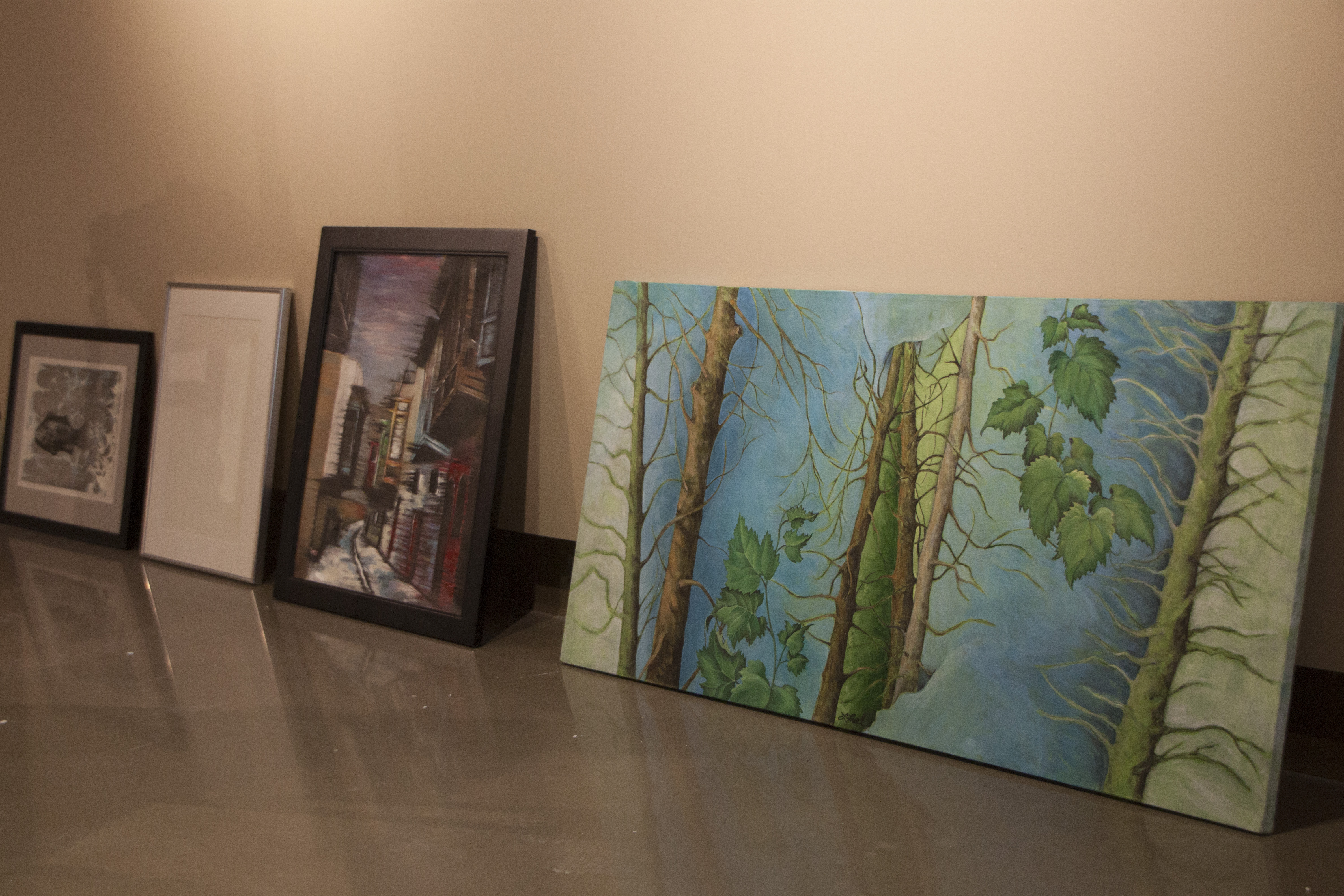 "One of the issues you run into nowadays is that too many people are relying on the internet for too much. I think the internet and social media presence are good to market yourself as an artist, but you need to participate in things like this because when you see an image on the internet or printed in a book, it's not the same as seeing it in person" Thompson says.
This show is also an opportunity to possibly make work outside of class.
"We were talking the other day about how important it is that students are making work outside of class. This show gets to show that, and it pushes students to not just make work in the classroom," Kolton Sizer, BFA Painting and Drawing, says.
Some students, however, take this opportunity to show unique work they made in class that they take pride in.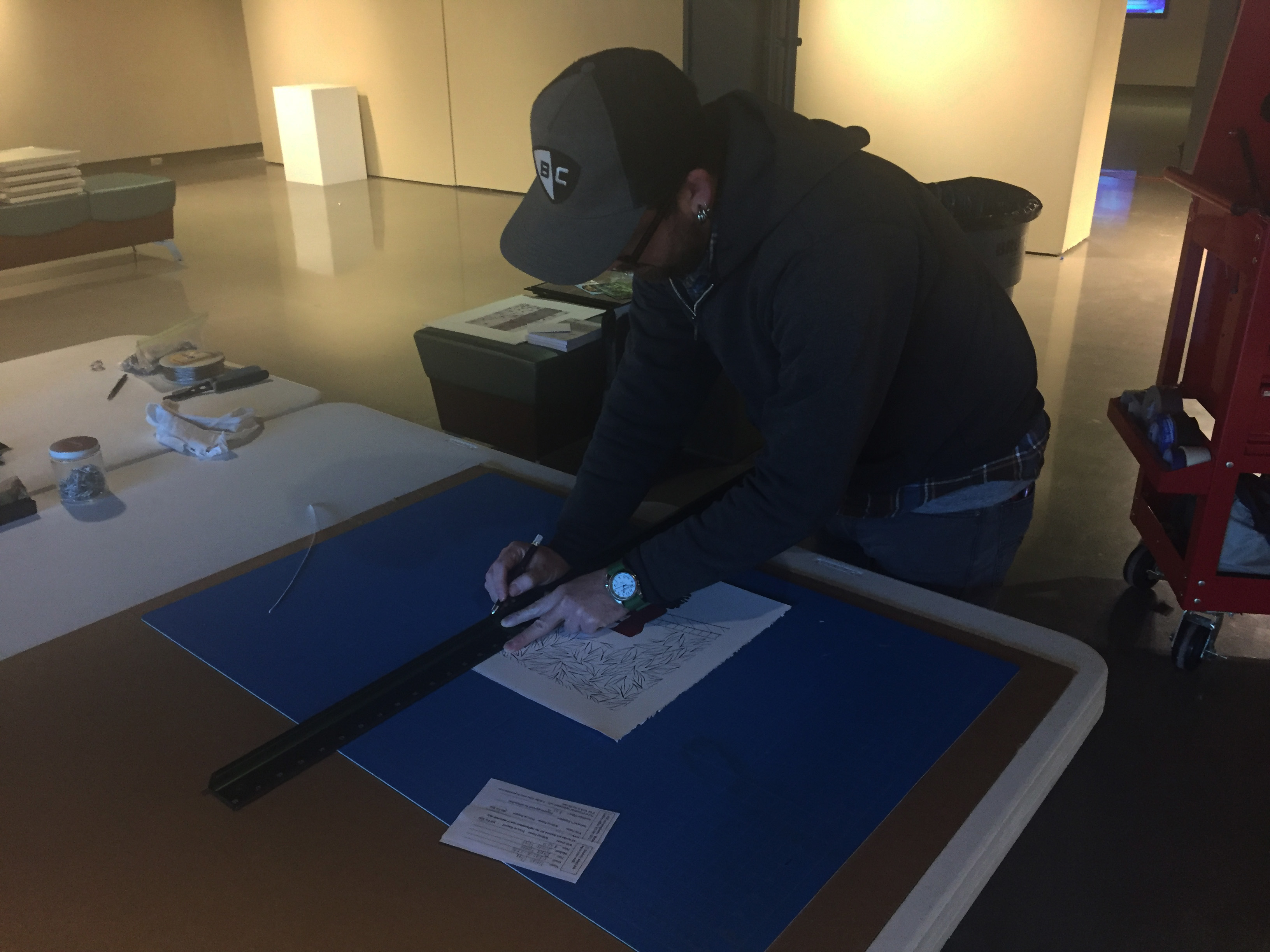 "I chose [my work for the show] because it strayed from the usual technique I use when creating an academic portrait. Instead, I used a line technique to create it and was happy about the level of detail I was able to achieve with it," Arianna Peak, BFA Painting and Drawing, says.
Students and alumni participating in the show have until Dec. 22 to drop off work.
The Student/Alumni Exhibition's reception and gallery talk will be held on Thursday, Jan. 10 from 5-7 p.m. The exhibition is free as is any show in the gallery.