by Kate Luce
The spirit of the holiday season shines brighter with your simple acts of compassion. The donation of 292 teddy bears and plush animals during this year's Teddy Bear Concert will be given to area not-for-profit organizations to benefit those in need of comfort and cheer.
With the donation of a teddy bear, performance-goers paid for their ticket to the Teddy Bear Concert. This year, the teddy bears were donated to three community organizations in South Bend: the Center for the Homeless, REAL Services, and HealthLinc. Usually giving to two not-for-profit groups with the concert, this is the first year the Ernestine M. Raclin School of the Arts chose three charities to donate to.
The Center for the Homeless has always been an organization receiving the gifted bears from this concert.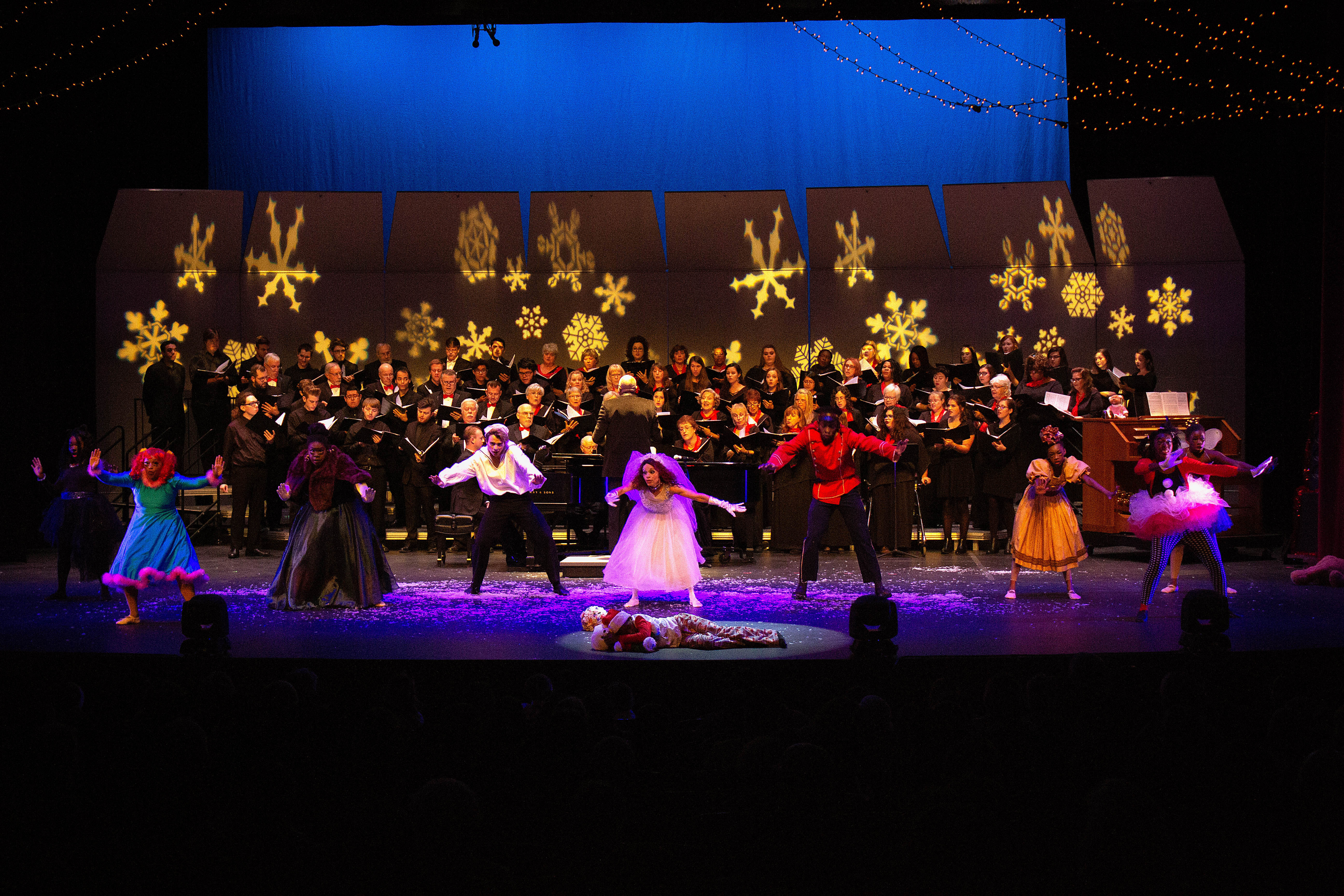 REAL Services was chosen this year because they assist with elderly, disabled, and low-income individuals in the area. The teddy bears that were donated to them, will be given to both caregivers and clients and infused with lavender oil to provide calming effects to the recipients.
"When you think of teddy bears, you generally think of your childhood or of little children.  However, we, at Alzheimer's and Dementia Services of Northern Indiana have a varied purpose for these little guys! … We are beyond grateful to receive these teddy bears. They mean so much to our caregivers and their loved ones," Susan Cox, marketing manager of REAL Services, says.
HealthLinc is another organization that will provide the bears to patients in need this holiday season.
"We are blessed to have a variety of majors who dance with the kick line. It's open to anybody who wants to dance. One of our kick line dancers is pursuing a career in the dental field, so she was asked to assist in one of the [HealthLinc] events," Karen Pajor, adjunct lecturer of theatre and dance and director of the IU South Bend Tap and Kick Line, says.
Good spirits of the audience were matched with the striking effects of the performance.
Dazzling winter imagery awed adults and children alike. The performance is a collaborative effort with the IU South Bend Jazz Ensemble, the IU South Bend Tap and Kick Line, the South Bend Symphonic Choir, and IU South Bend's African Dance Troupe.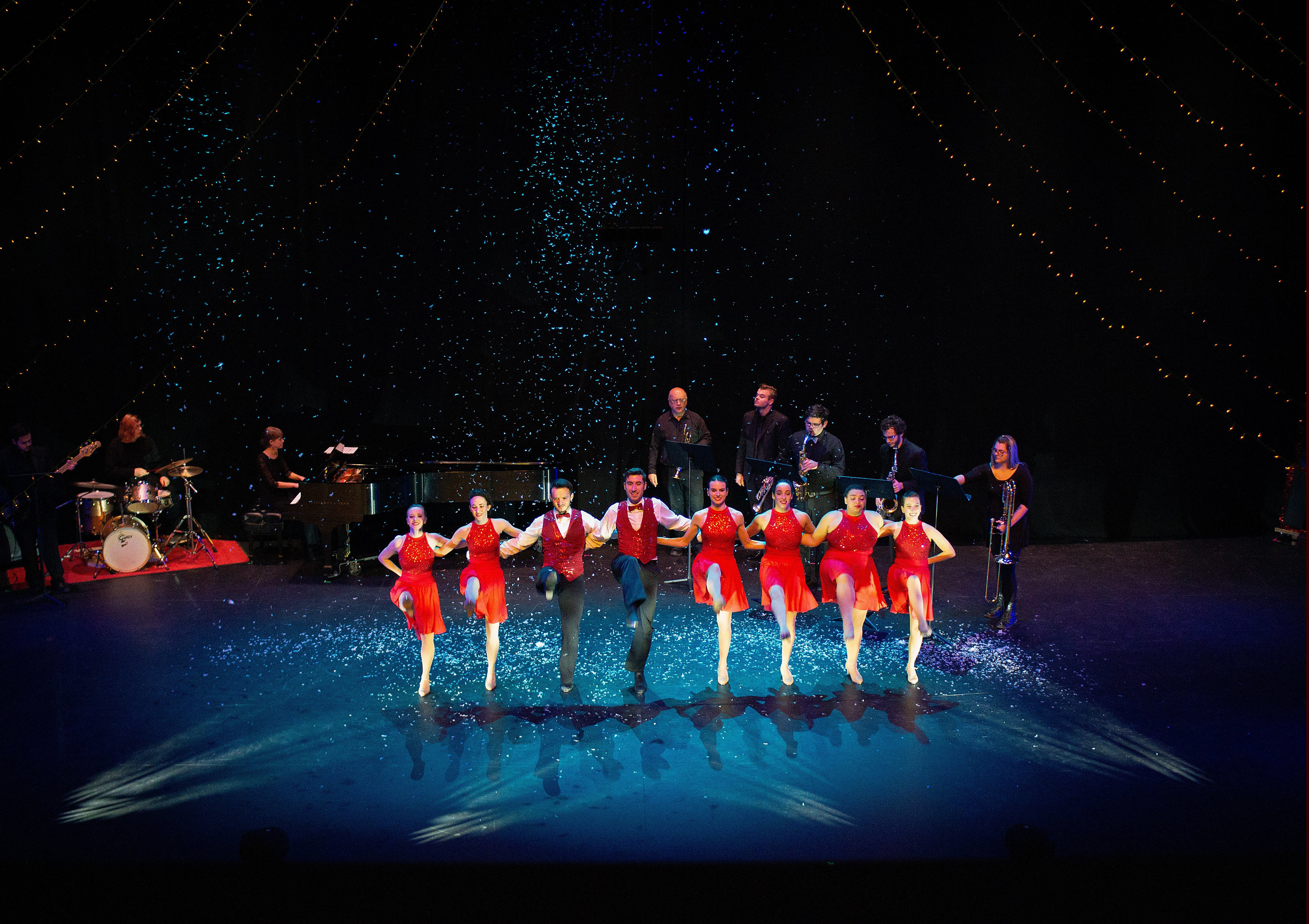 "Even though it is just an hour event, what goes into it is just amazing. What I love about it, is that the students work so hard and we bring in some of the community too," Pajor says.
This year, Pajor wanted to bring different styles of dance to the stage but keep the flair and recognizable songs from cartoon classics.
"The kick line this year did the whole 'Disney Dazzle.' It's allowed us to do a little bit of different styles of dancing. We have put in a lot of tap that everyone likes, but also some comedy. We also brought in a Middle-Eastern dancer. She also dances here on campus too, so she's joining us to kick it off," Pajor says. 
The preparation of one of IU South Bend's biggest events all year is something to take into consideration. High energy and a spectacular performance took everything from the students involved. Both, the IU South Bend Tap and Kick Line and the Jazz Band have been practicing their routines since the end of September.
As one of the most popular events held at IU South Bend's Campus Auditorium, Pajor says why the Teddy Bear Concert reels in the audience.
"I think it appeals to so many people. We do have the band, the dancers, and singers all together, so it showcases what we do about the arts. Also, it's Christmas time. It's about giving. You do get in the performance for free with a donation of a bear," Pajor says.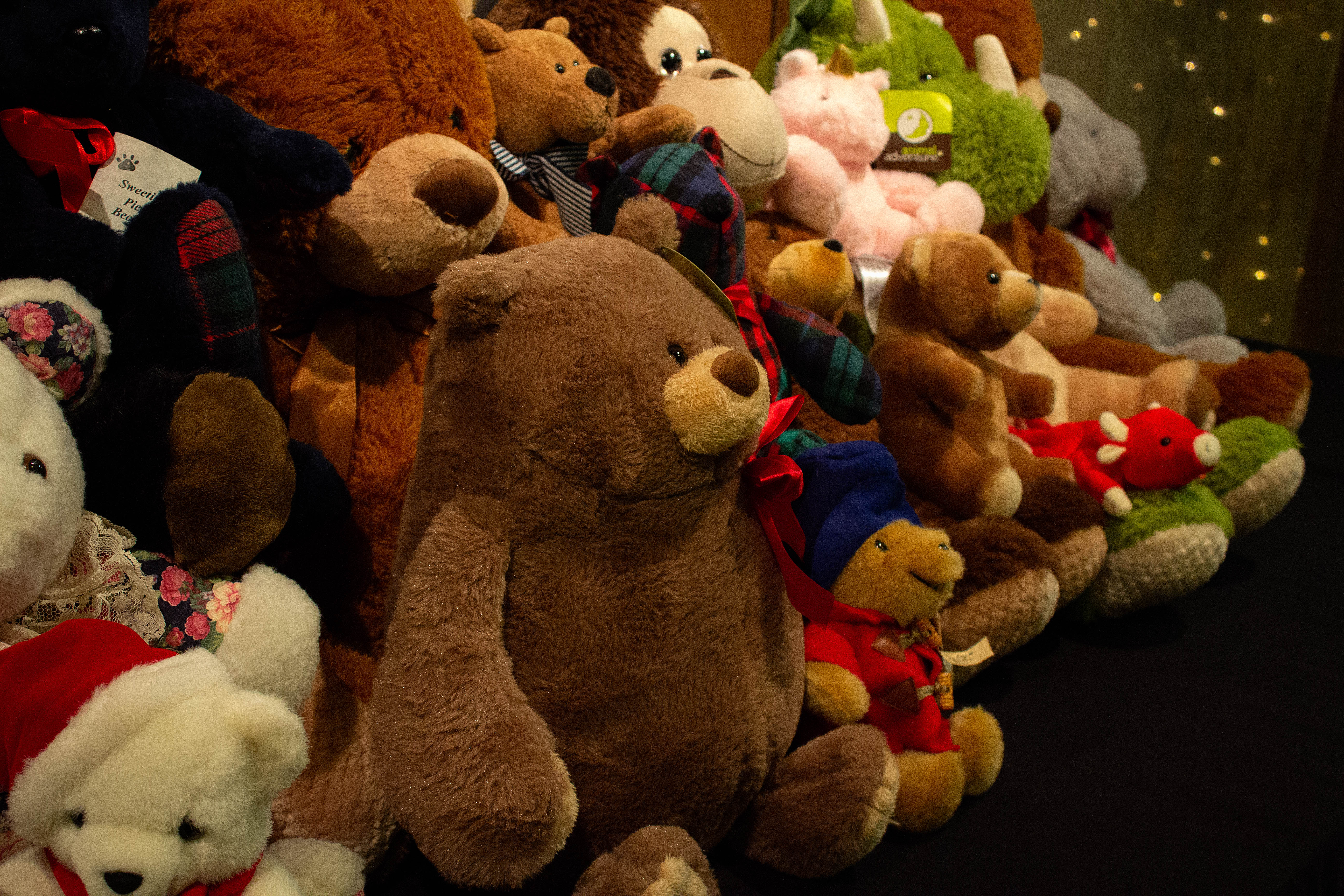 A push to give this holiday season is a small price for someone who is in need.
 "You take it for granted what a teddy bear might mean for somebody," Pajor says. "For those of us who have numerous teddy bears in our house and we love them all, but for someone who does not have as much, that one magical teddy bear can give them hope, comfort, and love."