by Christina Clark
In its fourth season, Ensemble Concept/21 (EC/21) focuses on bringing new musical ideas in to the area. The upcoming performance will be March 30, at 7 pm in the Louise E. Addicott and Yatish J. Joshi Performance Hall, and this year, Columbia College is serving as IU South Bend's partner institution for the collaboration.  The performance will showcase new works by composers from both IU South Bend and Columbia College from Chicago. Tickets to this event are $7-$9. 
The concert, entitled New Voices in Michiana, will bring a variety of ideas to the stage in their musical form.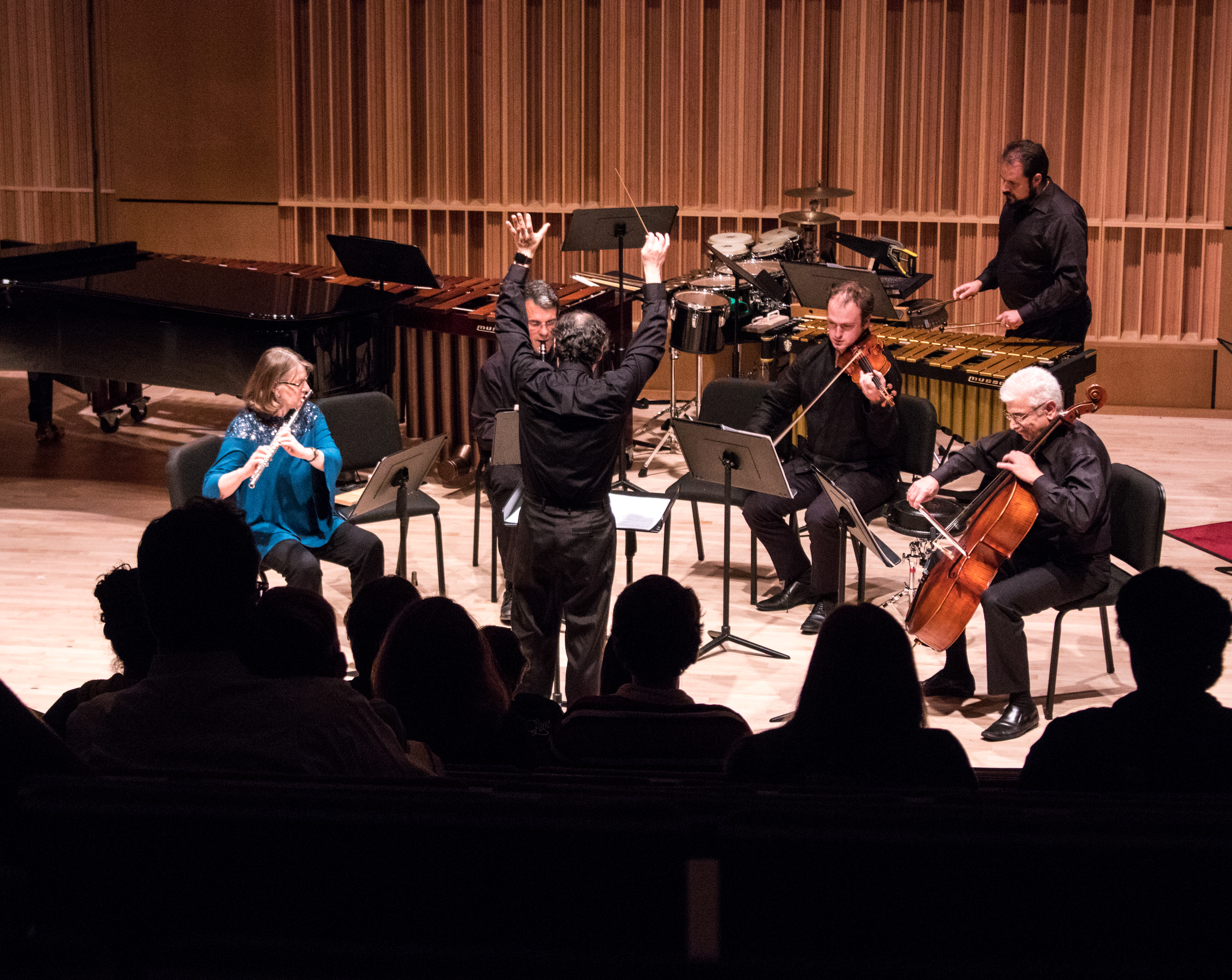 "Ensemble Concept/21 is a professional ensemble that performs here at IU South Bend. We normally offer two or three concerts every year," explains Jorge Muniz, director of Ensemble Concept/21 and chair of the IU South Bend music department. The ensemble works to premiere new pieces to the area—working with local and international composers alike. 
The student composer from IU South Bend that will have her composition debuted by EC/21 is Katie Madonna Lee. Her work for flute and piano is entitled "Immigrants."
The collaboration between university programs makes this a unique exchange. EC/21 works to bring fresh perspective to continue to inspire and challenge musicians, composers and audiences. 
"We have done things with the University of Notre Dame [in the past], and this year with Columbia College. They have a nice composition program there. We are going to be performing four works from their program," Muniz says.
It's an exciting way to allow students and new audiences to experience local faculty member's pieces as well. Ryan Olivier at IU South Bend and John Liberatore from the University of Notre Dame will both have pieces performed at the concerts.. 
The pieces will be combined into a performance featured at IU South Bend on March 30, and a concert will take place on April 20 at the Concert Hall at Columbia College as well.