by Kate Luce
IU Bloomington is over 200 miles away, but on October 24, the Singing Hoosiers, the Jacob School of Music's choral ensemble, is coming to IU South Bend's Campus Auditorium. 
After Shawn Cody Miller, assistant professor of music, was contacted by the Director of the Singing Hoosiers, Chris Albanese, he was ecstatic to make this event a reality for the South Bend community.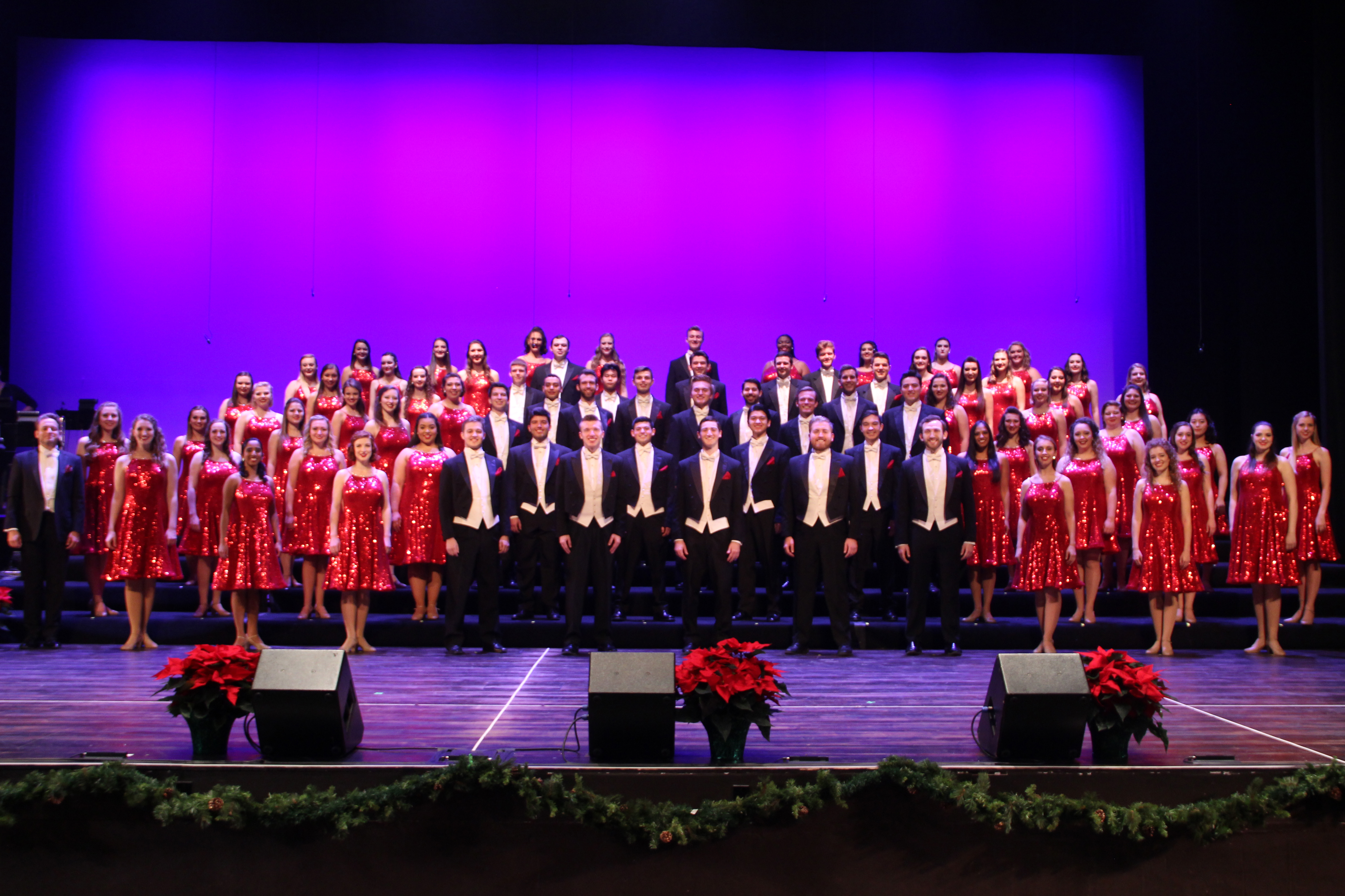 "Dr. Albanese mentioned asked if we wanted to collaborate together on a song during the concert. That sounded like a really enjoyable opportunity, so I said 'absolutely!' There are many alumni of the Singing Hoosiers here in the South Bend area, so they wanted to reach out to the area," Miller says. 
This is an uncommon occasion for the region and IU South Bend students to experience a taste of Bloomington's 85-member ensemble. The Singing Hoosiers are well accomplished, having performed in more than 26 countries and are Grammy-nominated.  
"This collaboration is a rare and special opportunity for our musicians to collaborate with musicians from IU Bloomington. Also, the Singing Hoosiers, a contemporary vocal music ensemble, is certainly one of the best in the country," Miller says. 
The performance will entail songs from various genres. From jazz to contemporary Broadway hits, there really is something for everyone with this concert. The Singing Hoosiers' pit band and the ensemble's choreography is sure to make the evening a lively event. 
Although all are urged to attend this exciting event, music students are encouraged to see the group for a great opportunity to see a different talented group of musicians perform. 
"Music students will see really talented, skilled musicians perform music of many styles. In this era where musicians have to be flexible and able to perform music of all kinds to be successful and have a career, the Singing Hoosiers show us how classically trained musicians can learn to do it all," Miller says.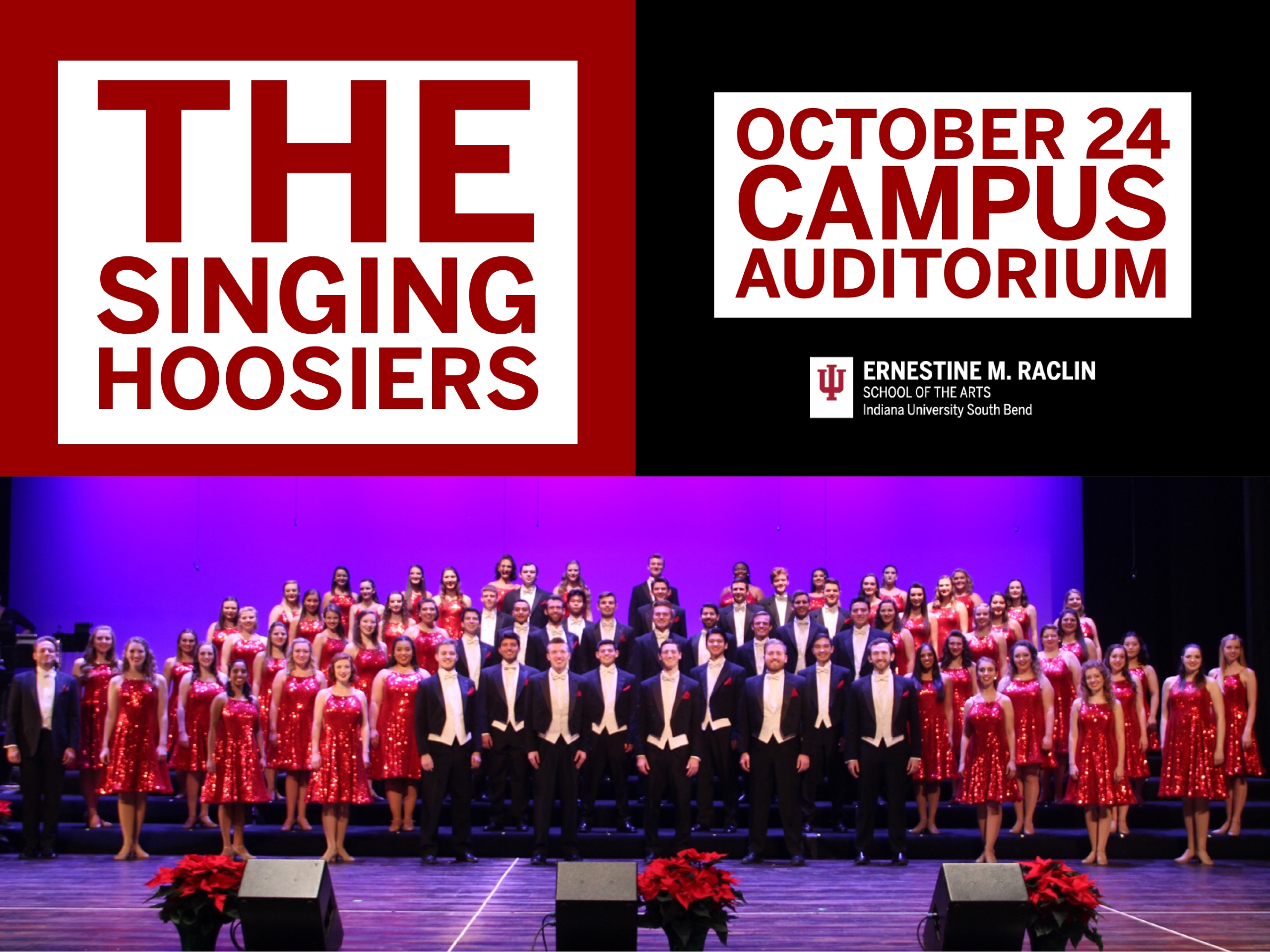 The Singing Hoosiers will perform on October 24 at 7 p.m. in the Campus Auditorium in Northside Hall. Admission for the event is $5-15 and can be purchased at the box office at 574.520.4203 or online here.