By Kate luce
What happens when visual art, technology, acoustic, and electronic music collide? An integrated yet unique experience unfolds to viewers and listeners alike.
Ryan Olivier, director of the Audio Visual collective and assistant professor of music and the Audio Visual Collective (AVC) hosted their first event of the semester at the South Bend Museum of Art's Bring Your Own Beamer event on Oct. 5. The event was open to all community artists. However, the museum just asked the artists to bring their own projector to show their work. It was the perfect opportunity for the AVC to show the community what they do.
"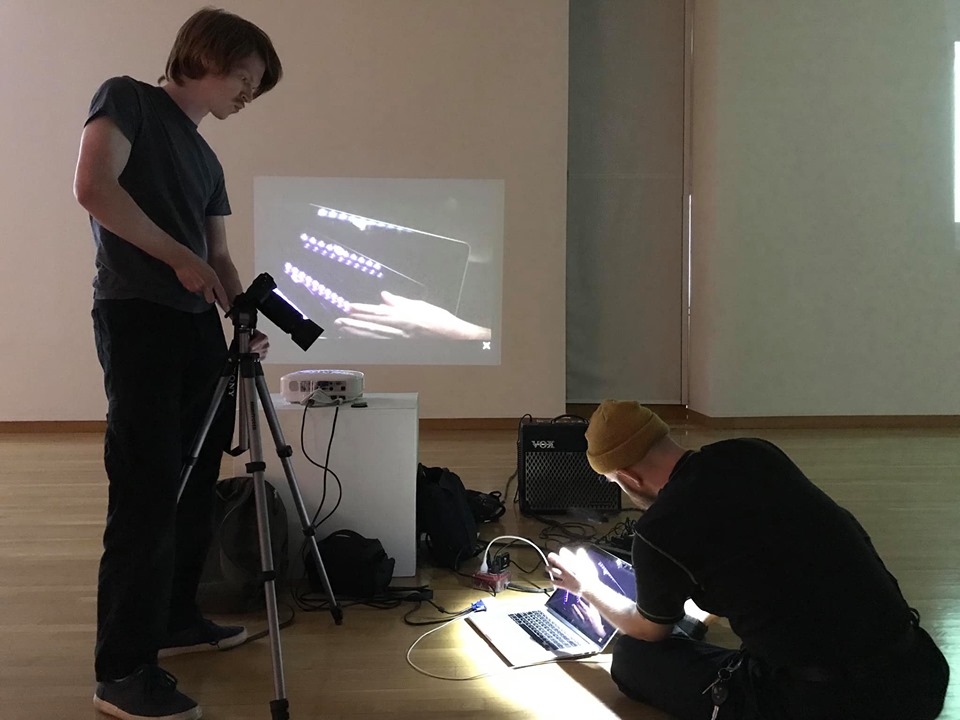 BYO-Beamer events showcase the type of work we perform, and it was a great opportunity to have the students perform their works in a public setting, the art museum no less," Olivier says.
During the museum's event, three groups of students either improvised or performed their own pieces.
Jeremy Tittle and Jared Heron, integrated new media studies students, also known as Leather Phase performed with live video feedback, using a camera directed at created visuals. The duo also used an effects pedal board and an amplifier to make sound.
Colton McNutt, integrated new media studies student, and Enrique Machado, music student, collaborated to create elements of acoustic noise and electronic sound. McNutt used an analog synthesizer, while his laptop ran Ableton Live, a music production software. Machado ran his guitar through GarageBand. They created live visuals with a visual analog synthesizer.
Josie Squadron and Adam Kolacz, integrated new media studies students, performed with their band. They ran the guitar and keyboard through Logic Pro, music production software for Apple devices, and Ableton Live. They used their sound to create visuals with a Cycling '74 Max/MSP/Jitter, a piece of music hardware.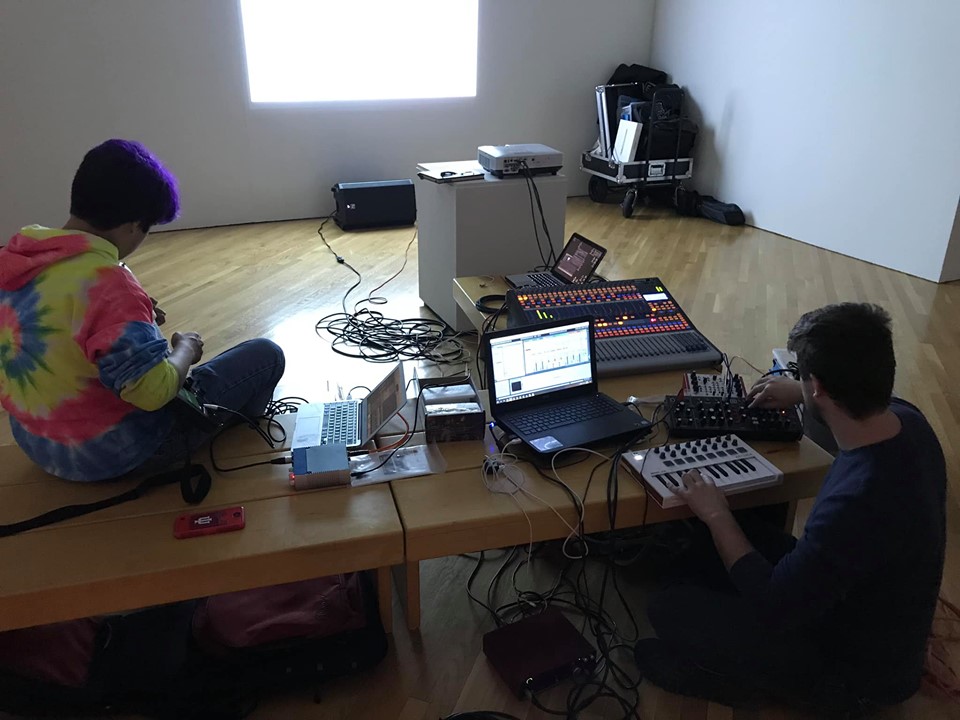 "It was a great event. I was surprised by the average passerby's knowledge of some of the equipment and technology students were using and the inquisitive questions they would ask the students about their art," Olivier says.
The AVC is comprised of students from a variety of majors, and it is open to anyone on campus. There are new media, nursing, and music majors that participate in their collective group. Their work involves three requirements to their media. They must perform live media, have a visual and audio aspect to their performance, and involve at least two performers.
"The only distinguishing difference between AVC and our other wonderful music ensembles is the presence of visuals as an integrated performative medium. We have adopted the term Live Audio Visual Ensemble. While it is not expressly stated in how we define Live Audio Visual Ensemble, we almost always use electronic technology (Analog and Digital) to facilitate this," Olivier says.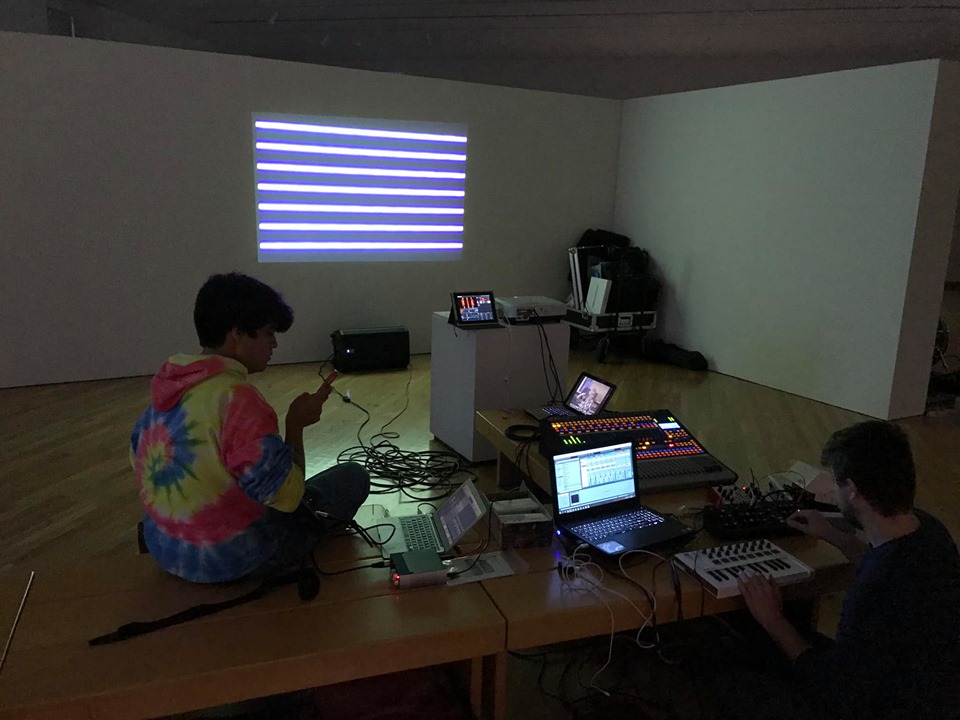 The next AVC performance will continue the tradition of the Performing Media Festival at IU South Bend on Thursday Feb. 20. This year, the AVC will also perform for the South Bend community at LangLab on Feb. 20 and 21. The celebration of performing and integrated new media shows just how interesting and ever evolving the art form can be.