Written by Cory Iwaszewski
Internationally recognized pianists will head to IU South Bend throughout the academic year to provide a new perspective to musical performance. 
The Ernestine M. Raclin School of the Arts are thrilled to announce an exciting new addition for the 2019-2020 schedule, the IU South Bend Piano Series.  The series will feature five different world known artists, who will bring their talents to the IU South Bend campus in the Louise E. Addicott and Yatish J. Joshi Performance Hall, at different stretches throughout the upcoming academic year.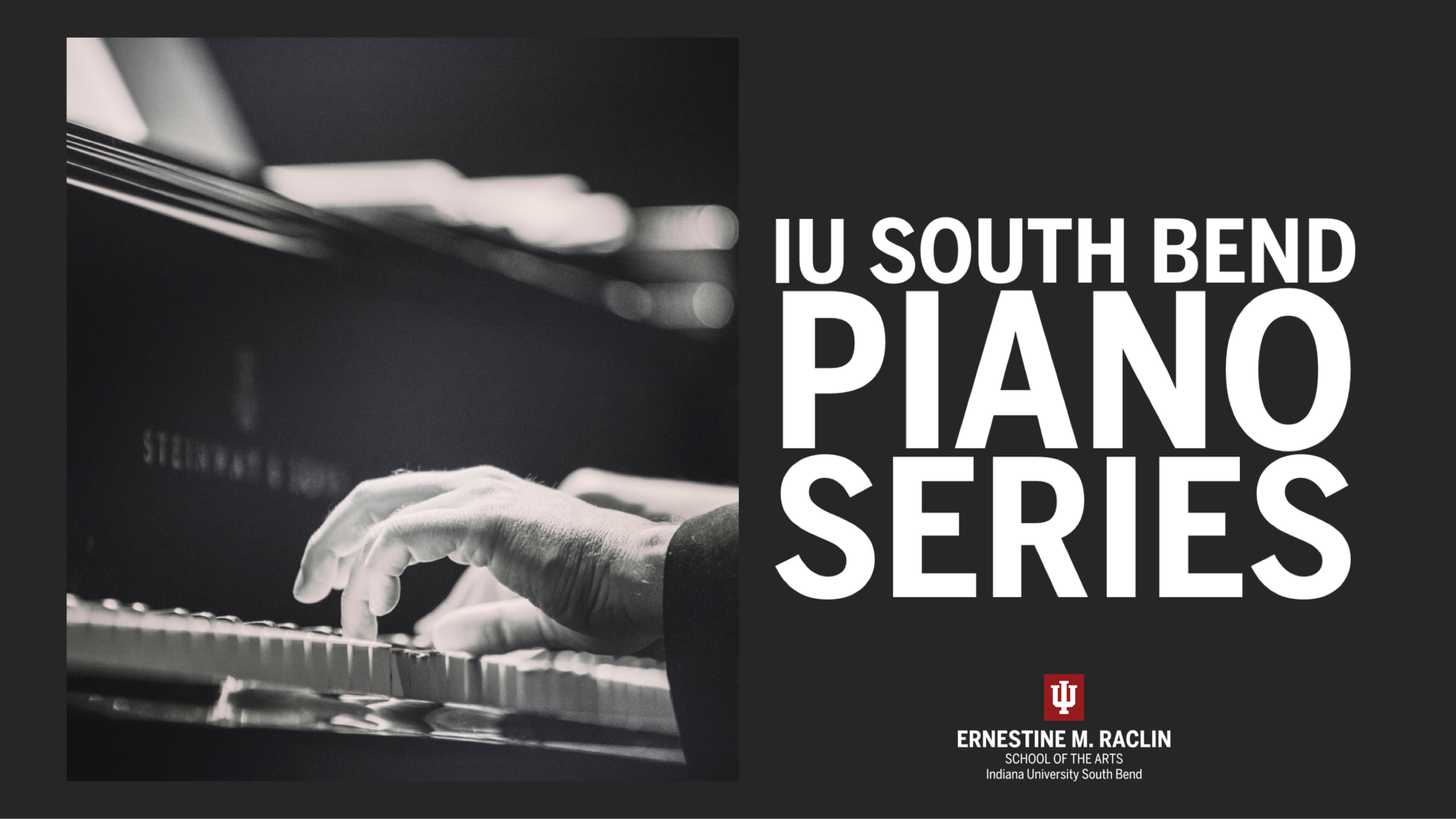 Each artist will be performing for IU South Bend and the local community, and presenting a masterclass and seminar as part of the series as well. The IU South Bend Piano Series is underwritten by a generous grant from the South Bend Area Music Teachers Association Stickley Scholarship Fund. 
In addition to masterclasses with IU South Bend students, these guest artists will also perform an outreach concert for local schools. For many of these local students, it will be their first time hearing a world-class pianist. The goal is not to create world-class pianists, but to create a new audience with an appreciation for classical music.  
"You're going to hear some world class artists. There are also masterclasses. Training young students is so important. I started training in piano when I was four-years-old. I wasn't trying to be a masterclass pianist; my mom did this to give us culture and make us stay out of trouble. A lot of students have not been exposed to classical music. For our school, younger students, and our students, it's a way to have a new perspective," Marvin Curtis, Dean of the Ernestine M. Raclin School of the Arts, says.  
Debuting on September 20, 2019 will be the first concert in the series featuring Christopher O'Riley. Acclaimed for his engaging and deeply committed performances, the pianist is known to millions as the host of NPR's From the Top. O'Riley performs around the world and has garnered widespread praise for his untiring efforts to reach new audiences. 
The next concert in the series will be held on November 8, 2019 and display IU South Bend's brilliant Ketevan Badridze. The talented Euclid Quartet will also join her on stage. Badridze is an award-winning classical pianist, and a prizewinner of numerous international competitions. She is currently the Interim Martin Endowed Chair of Piano for the Ernestine M. Raclin School of the Arts.  
The third show in the series will bring the outstanding duo from Lawrence University, Anthony Padilla and Michael Mizrahi. The concert will take place January 31, 2020. Padilla and Mizrahi will bring us the music of Bernstein, Copland, and Rachmaninoff, among many others.  
The final concert in the series will take place on March 13, 2020 and bring the wonderful Ursula Oppens to IU South Bend. Oppens is a prolific and critically acclaimed recording artist with five Grammy nominations. She is widely admired not only for her original and perceptive readings of new music, but also for her knowing interpretations of the standard repertoire.  
This is sure to be one event you will not want to miss. If you are interested in attending any of the concerts, tickets can be purchased online or at the Box office at (574) 520-4203.