By Madelyn Pfifer
While the theme of this year's Fill-the-Cupboard Cabaret is villainous, there is only the spirit of good coming out of the cabaret.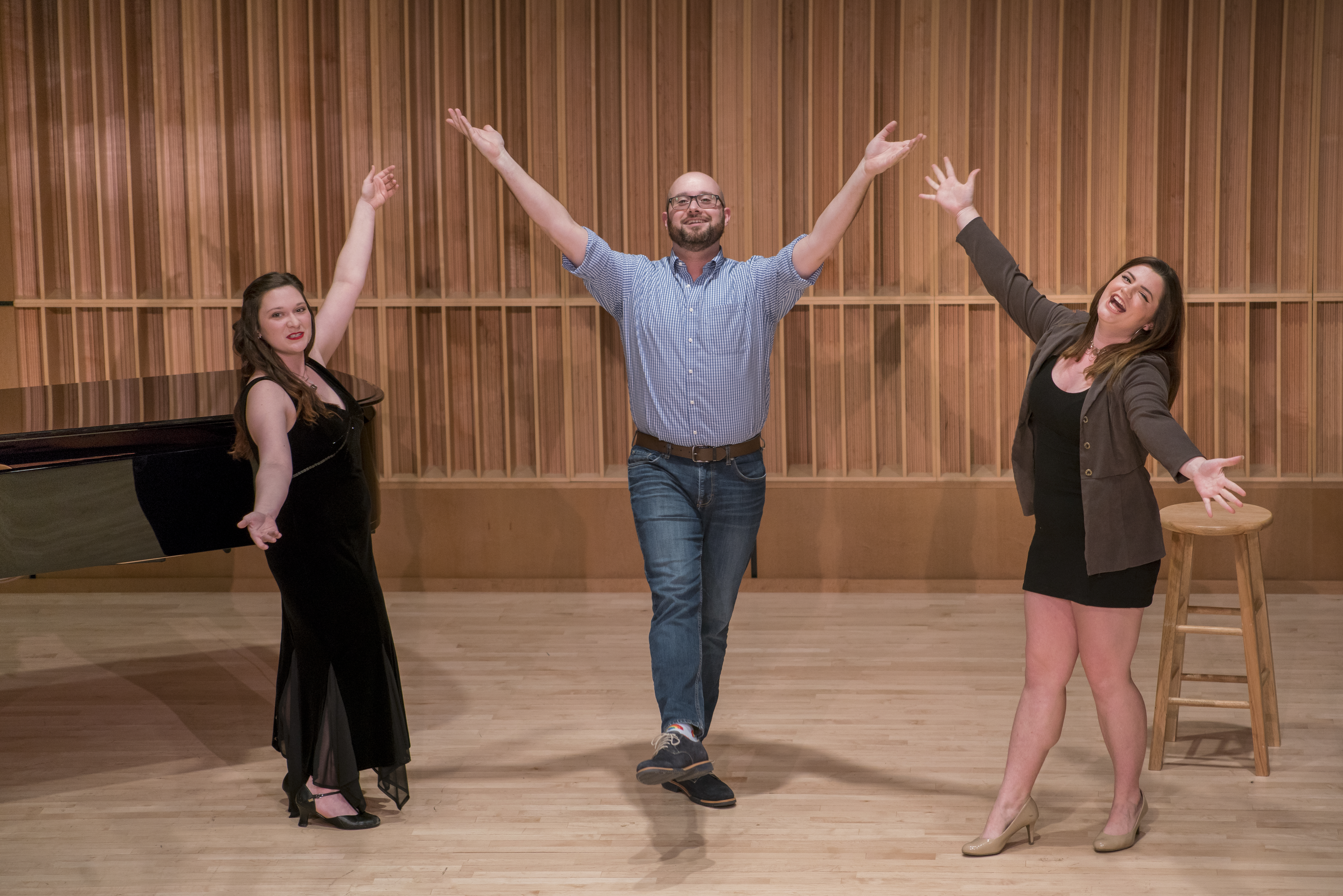 The Ernestine M. Raclin School of the Arts invites you to join the third installment of the Fill-the-Cupboard Cabaret, held Nov. 16 at 7 p.m. in The Louise E. Addicott and Yatish J. Joshi Performance Hall. Each year, the event helps the Northern Indiana Food Bank and in return, the surrounding community.
This year, the theatre and dance department decided to keep the Halloween spirit alive well into the chilly month of November with "Fill-the-Cupboard Cabaret: High Crimes and Misdemeanors."
Associate Professor of Theater, Justin Amellio, invites students, staff, and faculty to, "Come join us as we celebrate this autumnal season with deliciously villainous and criminally hilarious selections from musical theatre, opera, operetta and art song."
Attendees can expect performances from Mariah Boucher, Collaborative Pianist, Amellio, Emanuel Caraman, visiting assistant professor of voice, the Voice Studio teachers of IU South Bend including: Anne Fuchs, Anna Board and many more. This year, students were able to audition and will be performing side by side with faculty.
"Dr. Jessica McCormack, Dr. Mariah Boucher, and I were brainstorming ways to utilize our talents to benefit the community in which we lived. This is what sparked the first iteration of the cabaret, and the audience and outpouring of support from the community has kept us going ever since," Amellio says.
Each year, the event has grown bigger. It started as a small event with big ideas and has led to an annual production that lends a voice to a great organization. In order to support the Food Bank of Northern Indiana, there is free admission to anyone who brings three or more canned goods or non-perishable items to the door.
The Food Bank of Northern Indiana has been in operation for more than 25 years. Last year, they distributed more than 7 million pounds of food to their large network of 150 agencies. They have countless programs and events that help bring awareness to hunger in Northern Indiana. Fill-the-Cupboard Cabaret is proud to partner with the Food Bank of Northern Indiana and to give back to the community.
The Fill-the-Cupboard Cabaret is set to be held in the Louise E. Addicott and Joshi Performance Hall. Remember to bring non-perishable items or canned goods to attend the event for free. Otherwise, tickets are sold for $5-$12 at the door.
Come out and support the community while enjoying fantastic performances from students and staff of IU South Bend!