By Ashley Foor
The 2019-20 IU South Bend Piano Series returned with another impactful performance for the campus and surrounding community.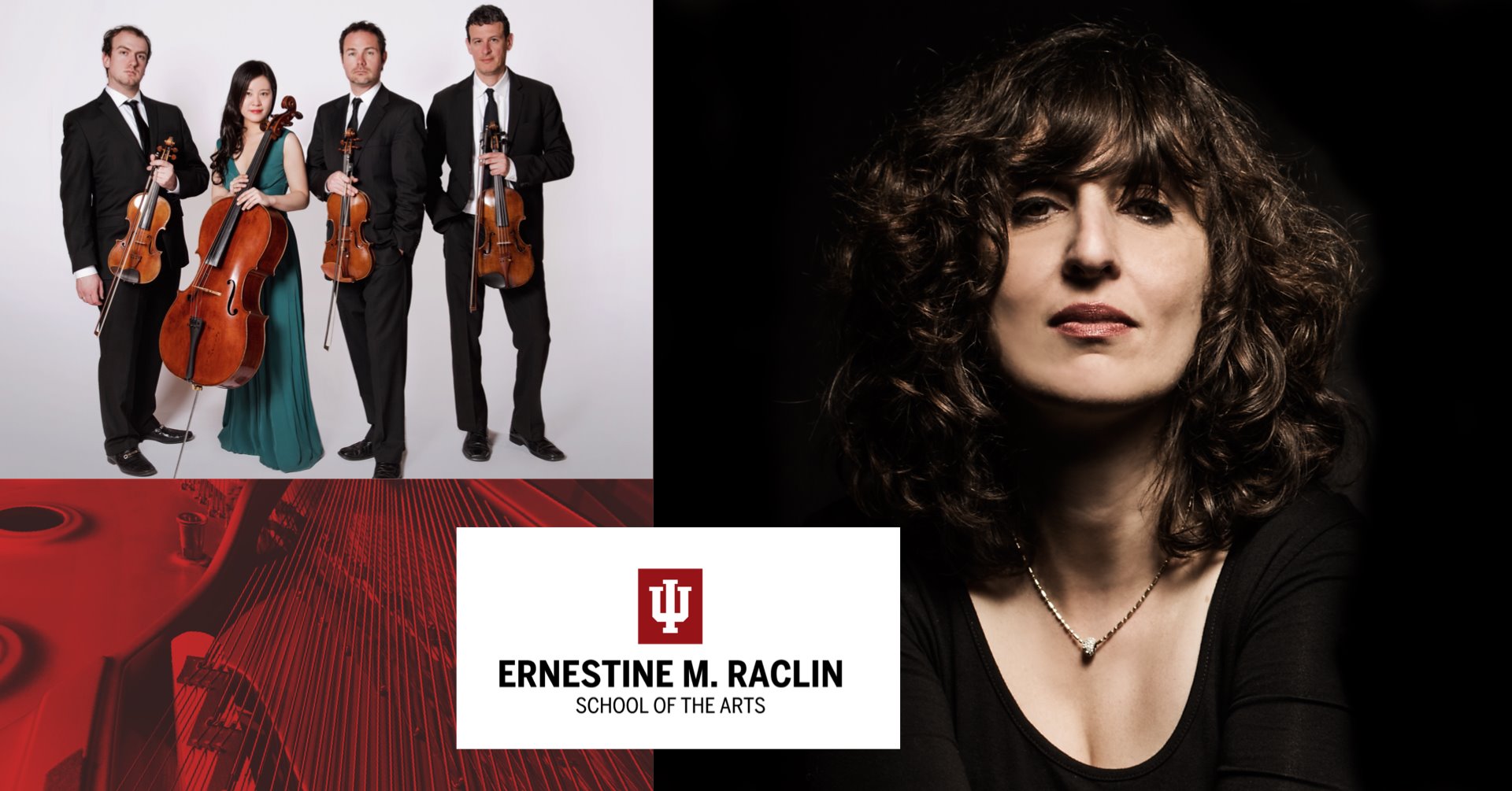 Ketevan Badridze, Interim Martin Endowed Chair of Piano, performed with the Euclid Quartet for the IU South Bend's Piano Series on November 8th at 7 PM.  Her concert with the quartet was the second concert in a series of four that is sponsored by the South Bend Area Music Teachers Association Stickley Scholarship Fund, Women's Philanthropy at Indiana University, and the Martin Foundation.
Badridze is an accomplished pianist who is the prizewinner of numerous international competitions, such as Newport International Piano Competition (UK), The World International Piano Competition in Cincinnati, OH. New Orleans International Piano Competition, and the Bartok-Kabalevsky-Prokofiev International Piano Competition.
She shared that she was very excited about the series because of the education and knowledge the community will gain from these performers. To her, education and hands-on experience allowed her to become the educator she is today. She moved to the United States in 2000 from the country of Georgia, and began her academic career at IU South Bend as a student of Alexander Toradze, who recently retired from the University. She finished her education at IU South Bend earning her master's degree and artist's diploma.
Badridze said that her time with Toradze was great as it allowed her to travel abroad and perform all over the world.  She worked as Toradze's assistant while she was a student, and shortly after she began teaching her own classes at IU South Bend. 
 "The goal of this project is not only being able to perform recitals, we're going to have masterclasses for students around the area. We're even accepting some applications for these masterclasses from different colleges in the area like Notre Dame, Andrews University, Goshen College, etc. Also, high school students from this area…this is a great opportunity for them to have masterclasses with some very high caliber artists," she says.
She also said that in addition to these masterclasses, each Piano Series artist is traveling to local schools to give mini-concerts and presentations to the students. She believes this will give the students a great experience and may encourage them to attend the concerts, or pursue their degree in music.
Badridze explained that, for this series, they wanted to have different types of piano, not just solo.  Christopher O'Riley, a solo pianist, played in September. Ketevan performed with The Euclid Quartet, Michael Mizrahi and Anthony Padilla will be playing duets on Jan. 31 at 7 p.m., and to finish off the series, Grammy-nominated pianist, Ursula Oppens, will perform on March 13 at 7 p.m. All concerts will be performed in The Louise E. Addicott and Yatish J. Joshi Performance Hall, located in Northside hall.
If interested in attending any of the concerts, tickets can be purchased online or at the Box office or call (574) 520-4203 for more information.