Bringing New Media into a Museum
By Kate Luce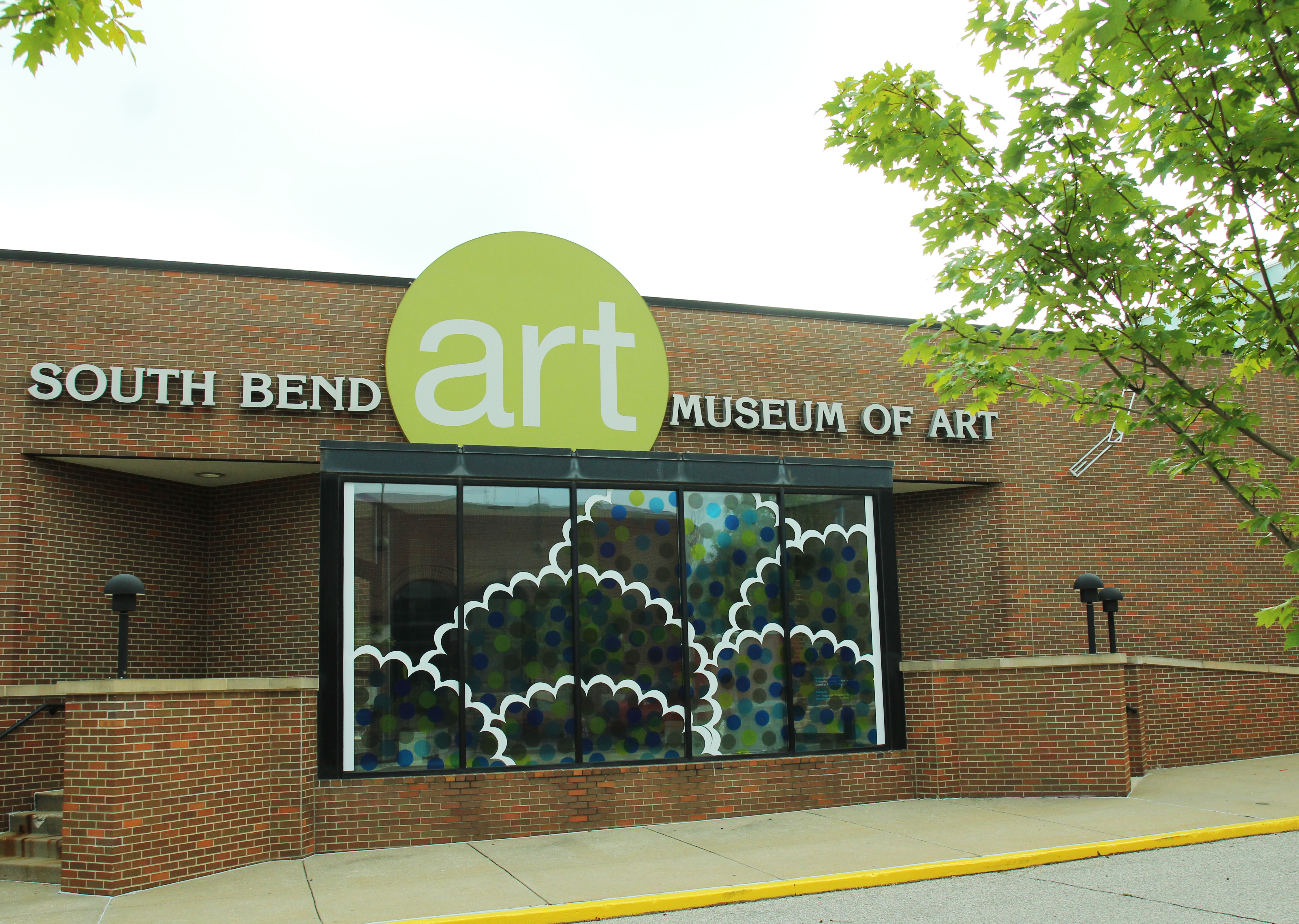 Integrated New Media Studies is a relatively new program for IU South Bend, but it is continuing to make an impact with the surrounding community.
Since the founding of the program in 2008, INMS faculty and students have collectively exhibited or have had, work placed in permanent collections in at least 300 venues internationally. Gallery-goers will not have to go far for Michael Lasater's, department chair of INMS, work.
He has recently had six pieces of his new media work put in permanent collection with the South Bend Museum of Art [SBMA]. In total, Lasater sent in about 30 pieces to the museum, but Crossing, Berlin 1927; Signs and Wonders; Epiphany; One,Two; And Then; and Messenger will be on display soon.
"I approached Mark Rospenda, the SBMA's curator, about the possibility of the museum acquiring some of my video pieces, and the conversation developed from there.  I've had two solo shows at the SBMA, in 2007 and 2012, and the museum this year published a chapbook with three of my poems written in response to pieces in the SBMA permanent collection, so my work is familiar to them," Lasater says.
The SBMA is known for displaying artwork of both historical and regional artists. For them, it is important to have work that reflects the work of Indiana artists. New media is just as important in addition, valid to display as a painting.
"The South Bend Museum of Art is always open to exhibit and collect new media artists. We currently have our Biennial 30 exhibition up in the Warner gallery featuring contemporary artists from the Midwest, four of which are working in new media. We also have our Project Room Gallery, which is dedicated to new media, animations, and other screen based work. The generous donation from Michael Lasater is a wonderful addition to our collection and we intend to collect more new media work in the future," Brandi Bowman, assistant curator of the SBMA, says.
"We are excited to include Michael's work in our collection because he is an accomplished, multi-disciplined local artist and educator. His video works are beautifully composed and are great examples of new media art, a part of our collection we would like to grow and share with the community," Bowman says.
This collection of work stems from over two decades of creation and fine-tuning the craft of "video art." Each piece has its own message, whether that be political, social, or poetic.
Although the work is not on display just yet, Lasater anticipates that the work will be used in various venues and settings, educational programs, lectures, and exhibits. His work is no means "traditional studio art." Rather than painting a picture, he composes his work much like music. His work is considered video art, but he does not use a camera. Instead, he uses video, sampled and synthesized sound (and music), photography, painting, text to create elaborate works of art.
"We talk about the aesthetics of different artistic media – the aesthetic of painting, the aesthetic of photography, and so on.  The computer is a new medium with its own aesthetic, part of which is its ability to synthesize other media and their aesthetics.  I hope that my work in video may be perceived as part of this new aesthetic which, in my view at least, should be included in the vocabulary of any museum of art," Lasater says.
This is not Lasater's first time exhibiting at the SBMA. In fact, he held his first solo show back in 2012. Feedback on the show was very positive, validating his work as art. He hopes that with this work in the permanent collection it will further help validate the medium in the community.
"Art is fundamentally about metaphor and structure. Music, filmmaking, and writing all especially contribute to my sense of structure – visual structure within a frame, narrative structure across time, poetic structure, and the structure of meaning.  The longer I work in the direction I've established, the more strongly I see structural and metaphorical relationships between my video work and poetry," Lasater says.