Fictional Space has a place of its own
By Kate Luce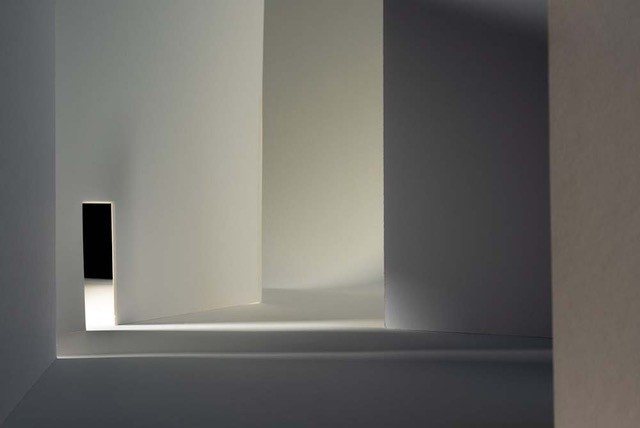 Susan Moore, Fine Arts Department Chair, will have her photo series, Fictional Space, debut at Texas Tech University's photo gallery in mid-November.
Moore will be one of the three selected solo artists featured throughout the fall semester. Her work in this show depicts miniature places that look quite large. These settings feel dreamlike yet can still seem rooted in reality.
"As a professor, an academic scholar, and a photographer, I make photographs and research conceptual ideas regarding aesthetics and images. For the most part, I make landscape images. Recently, I have shifted my creative process from large color landscapes to black and white images made in the studio," Moore says.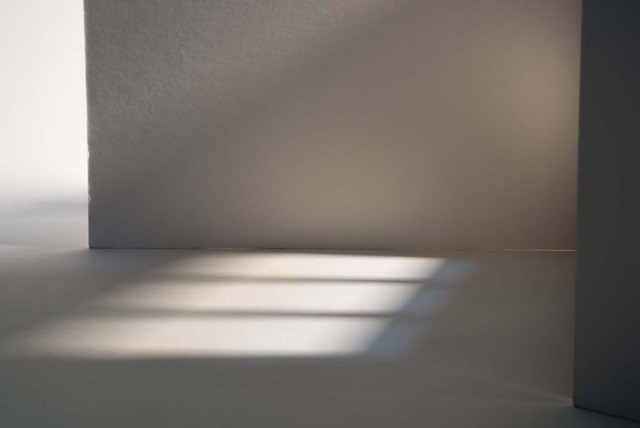 Each body of her work takes about three to five years to turn it from a concept into a full-blown exhibition and publication. Most of this time is delegated to researching and working on how the photograph will look. Most of her work has become much more complex with each body of work. Fictional Space will feature 16 photographs, all dedicated to her theme of making an image with as little information as possible.
"In all of my photographic projects, I am inspired by the veracity of the photographic image to represent and reproduce a subject. In these recent images, I began by making a photograph of empty space, images with as little information or content as possible. I was thinking about how much information is necessary to create a photograph. I decided to create small sculptural maquettes and photograph these objects, as this process would allow me to best explore these concepts in photography," Moore says.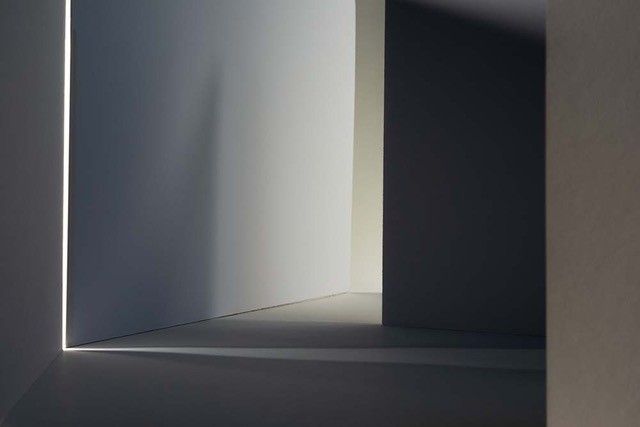 This exhibition is just one of the many that she has had throughout the past few years. In January of 2019, Moore hosted a smaller exhibition of this work in Michigan. In September, she will be heading to Manchester in the United Kingdom to exhibit and discuss her work at the Tenth International Conference on the Image.
Prior to this exhibition, she attended the International Curatorial Program in Brooklyn, NY.
For this program, Moore received a grant from IU South Bend as well as being awarded a studio in a large warehouse building with about 60 other artists from around the world.
"During this time, I made this new series entitled Fictional Space. In addition, I was able to meet the other artists at the studio, and meet with art critics, invited to meet the artists in the program. It was an excellent experience for me to develop these new ideas in my work," Moore says.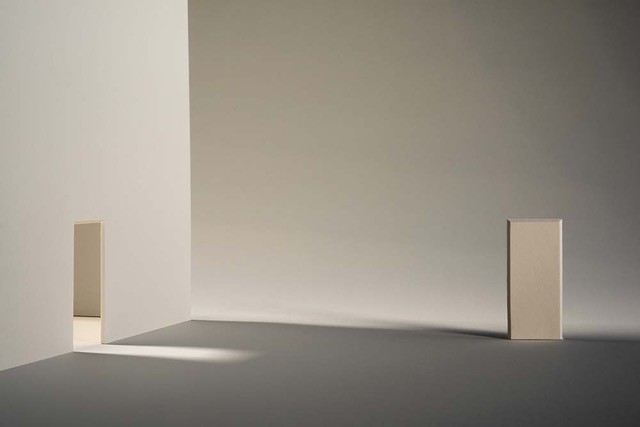 After her residency, she continued to make her work at home. She applied for other exhibitions and conferences to meet other scholars and discuss her work, and in March after a conference at Texas Tech University, Moore applied for the exhibit at the school. She was one of the three artists to receive a solo exhibition for her work.
"For me, photography is not just about capturing a moment or a person, photography is one way to understand the world and to communicate information and ideas," Moore says.
Fictional Space will open on Nov. 14 and stay on display until Dec. 15 at Texas Tech University's SRO Photo Gallery.