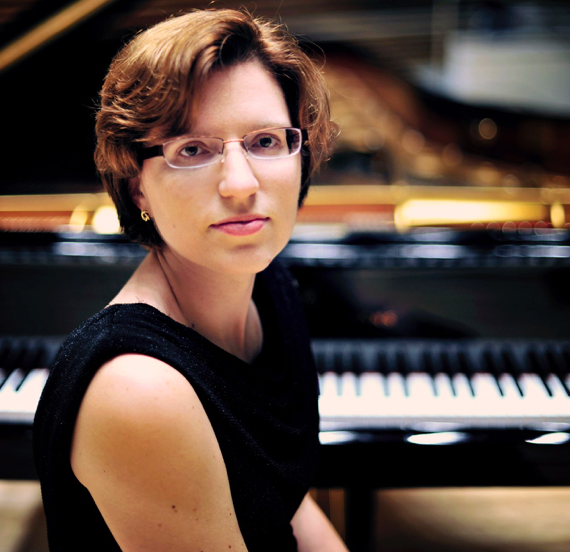 Pianist Jennifer Muñiz, D.M.A., has performed in Spain, Italy, Mexico and the United States. Muñiz has garnered numerous awards and honors since her concerto debut at age eleven, including several public radio broadcast performances, a four-year performance grant for chamber music from the Liberace Foundation, her New York solo debut at Carnegie's Weill Recital Hall, performances at the United Nations, Steinway Hall, and the Polish Embassy in Chicago, and a solo recital at the Auditorio Principe Felipe in Oviedo, Spain.
Muñiz performs as a solo and collaborative pianist, with an emphasis in contemporary music, and is the pianist for Ensemble CONCEPT/21, a new music ensemble that has performed at venues such as the Chicago Latino Music Festival. Muñiz presents lecture-recitals at conferences such as the College Music Society, with presentations at the national conferences in Santa Fe, New Mexico and Cambridge, Massachusetts, and lecture-recitals at regional conferences in South Carolina, New York, North Dakota, Nebraska and Missouri. Muñiz regularly performs with members of the South Bend Symphony Orchestra.
For nine years preceding college, Ms. Muñiz studied with Beatrice Laurain, then earned her Bachelor of Music, summa cum laude, as a student of Lydia Artymiw, at the University of Minnesota in Minneapolis. Ms. Muñiz completed her Doctor of Musical Arts and Master of Music degrees from Manhattan School of Music as a student of Phillip Kawin.
She has taught on the keyboard skills faculty of Manhattan School of Music, and served there as a vocal accompanist, and at Barnard College. She maintained a private studio in New York City for seven years. Muñiz served as a piano instructor and accompanist at the University of Notre Dame for four years, including Opera Notre Dame. From 2012-2013, she served on the faculty of the Swinney Conservatory of Music at Central Methodist University in Fayette, Missouri as Assistant Professor of Music, Piano and Theory. Muñiz joined the faculty of IU South Bend in 2013 as Assistant Professor of Music.