by Christina Clark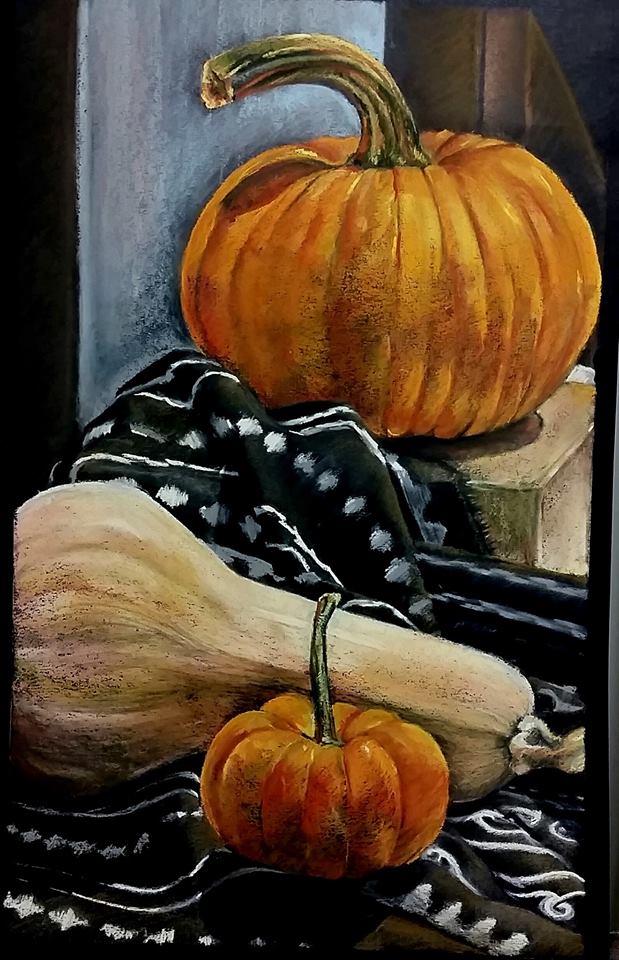 We are excited to announce Jenn Adams are our October Student Artist of the Month. Jenn is pursuing a triple minor in Art History, Sculpture, and Graphic design at IU South Bend, and in her words, "so many of those varying classes have pushed me into different directions in terms of skill, media, and content."
Starting off at 16 years old, drawing technical, mechanical prints for a metal - crafting company in Elkhart, Jenn has since been a draftsman "by interest and trade."
"For fun, I would study and copy hatch drawings in pencil from my favorite graphic novels," she says of her previous artistic experience. High school helped form some of her tastes for mediums.
In high school she used charcoal for drawing classes, but embraced it more fully upon coming to IU South bend. Carbon pencils and charcoal gave her the dark lines and contract she wanted, along with the control, that graphite didn't quite impart in her work.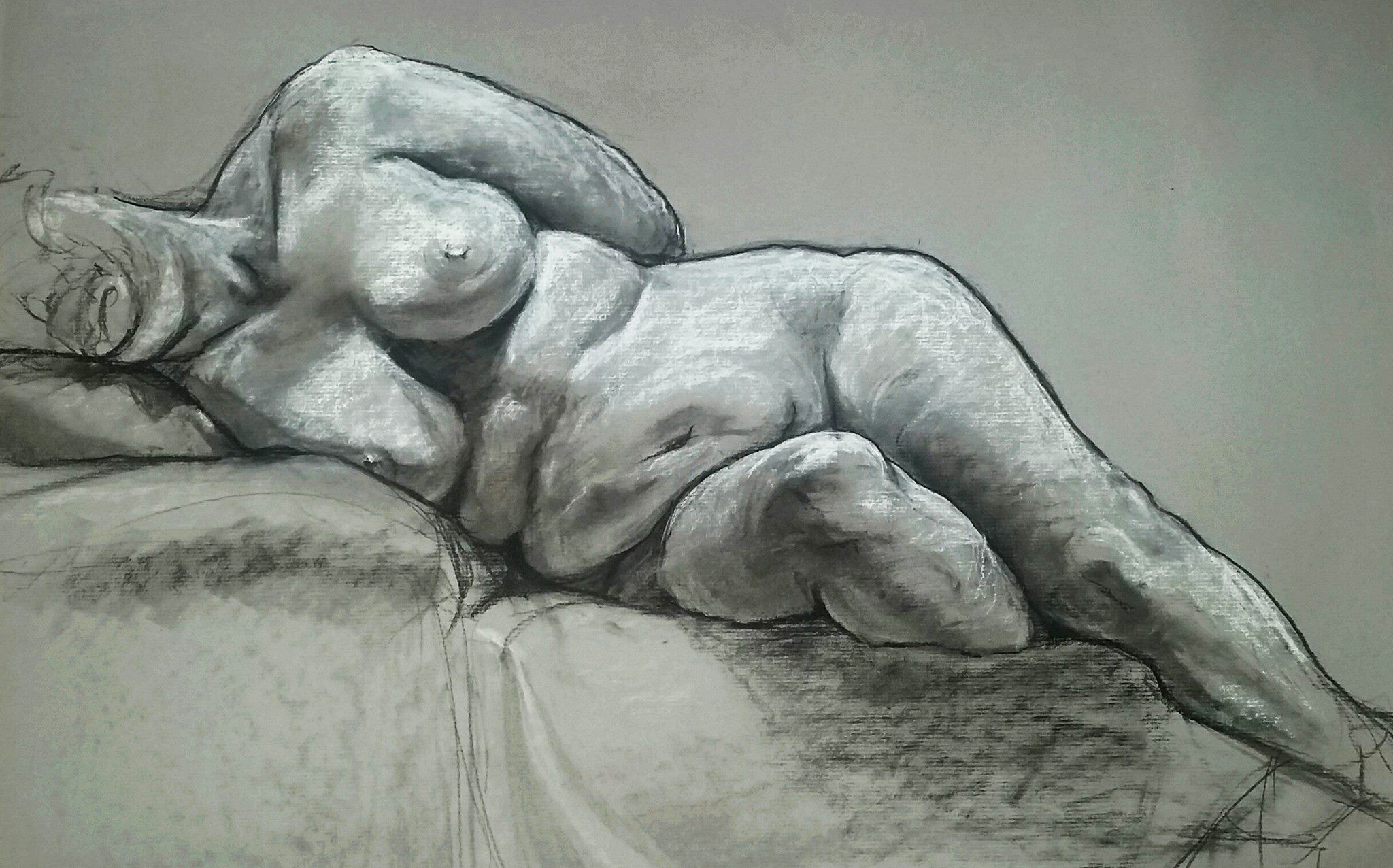 Exploring pastel pigment is something she hadn't touched before coming to IU South Bend either, and the vibrant colors have also drawn her in. "I've used it for two or three years now," she says. "When I blend paints on a canvas I may muddy them or mix my colors poorly ahead of time, but being able to take a created color and see it either stand up to what's behind it or blend specifically with what I've already laid down on the page is very satisfying." 
Her focus is mostly drawing and painting, but she has stretched her creative - wings into other are as as well, including sculpture. Finding value in each artform to continuing bettering the other.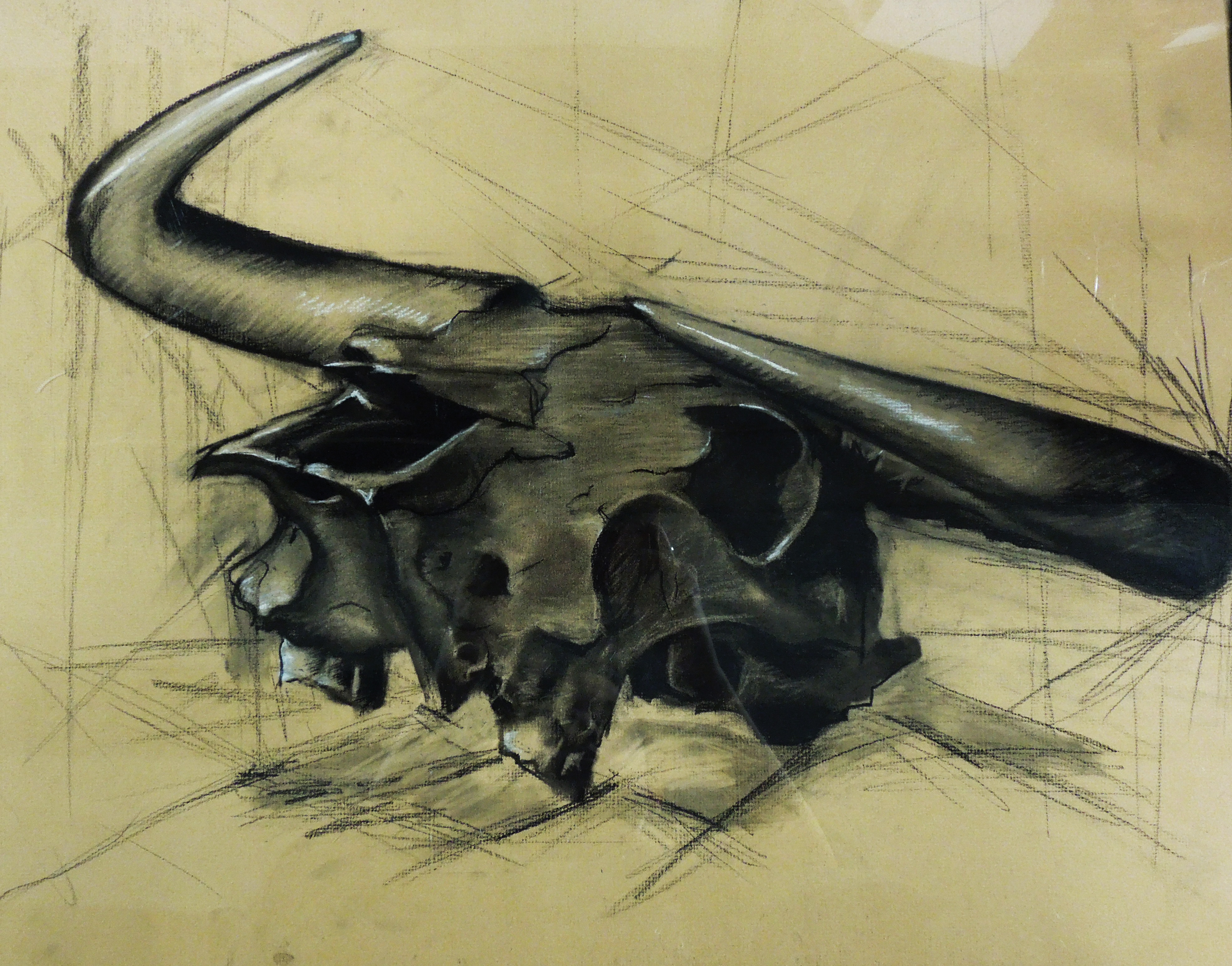 "My recent Sculpture courses have taught me a great deal in observance and design techniques; learning to see and work with things 'in the round' challenges our perceptions," she says. "it influenced how I now translate objects to my 2D surfaces." 
Traveling and studying abroad has also been an influence in Jenn's student career. Taking the month - long trip to Florence, Italy, the artwork from the Italian Renaissance that has influenced Jenn prior immersed her in its richness.
"Pictures pale in comparison to the real work, so as it tickled me to see the art history firsthand, it was equally exciting to sketch and observe the paintings and sculpture of my favorite Italian masters," she says.
Being also a graphic design minor, in addition to art history and sculpture, she has given up Microsoft Word and not looked back.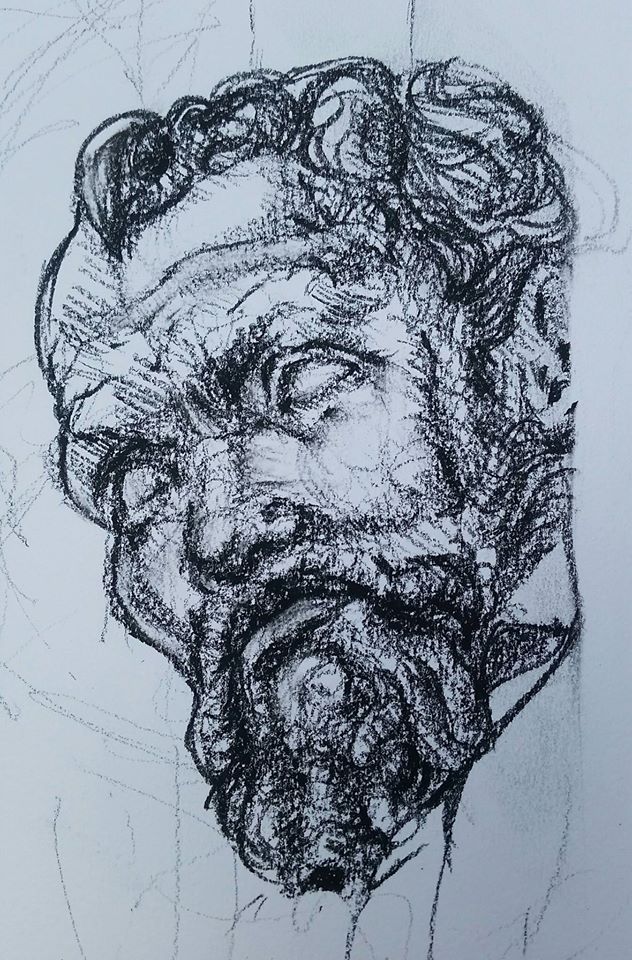 "I have used every bit of knowledge from every graphic design course I have taken, but particularly Page Layout and Design where I learned Adobe InDesign," she explains. "I brought that graphic knowledge to work outside of art and consider it my greatest success. Designing for the web has allowed me to work on my own artist portfolio online, so depending on what each of us want to do with our art degrees, there are plenty of avenues that cross for our learning at IU South Bend to lead us through."
In the end though, drawing is what brings her to the table the most.
"I love feeling the glide of all these materials across the paper, and the 'scritch' sound of every mark," she says.