by Kate Luce
Swirls and scratches of neon colors are meant to overwhelm and carry the viewer to the constant unique perspective of Melinda Bandera, BFA in Painting and Drawing.
Mexican heritage, family traditions, and bringing light to mental illness are all ideas that influence and shape Bandera's work.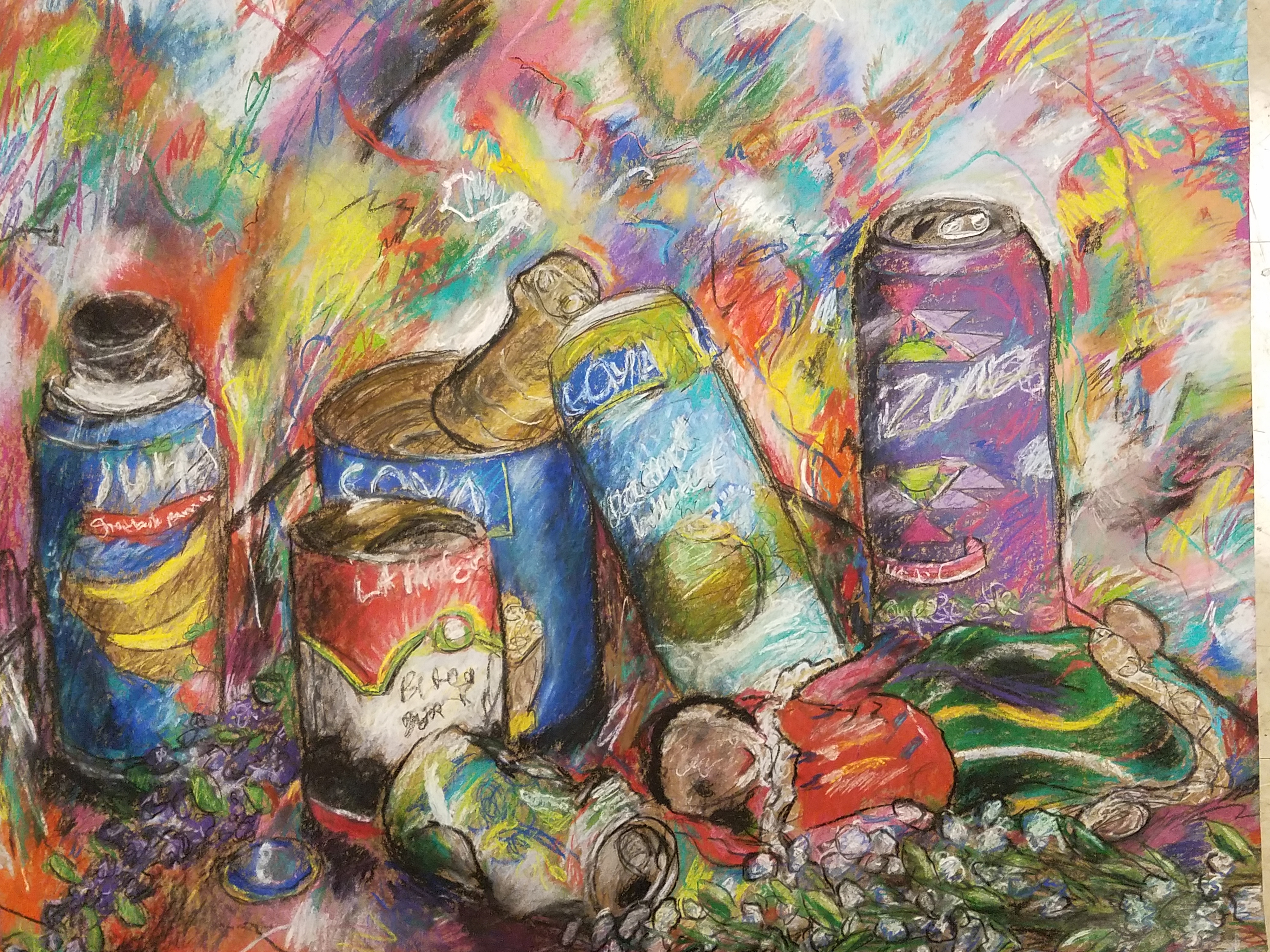 "You don't really hear about women of color with mental illness or mental illness in general. With the two things, it's really the message I'm trying to push. Honestly, my whole life, how I felt and how I was treated was not valid with society, so art is the way I push back and show that the experiences I had matter and are important. So, I'm going to say it, and they are going to see it," Bandera says.
Bandera is known for her use of vibrant colors and chaotic designs, but there is a reason for the wildness, and art has become one of the most freeing activities she has. Also, her Mexican heritage plays a large role in her color choices and themes.
For example, her intense color palette is directly tied into the colors that Mexican folk artists use. In her still lifes, Bandera uses Mexican food staples, decorations brought from her home, and flowers found that can be found in the tropics of Mexico. Bandera takes a lot of pride in her culture and heritage and puts it to use in her artwork.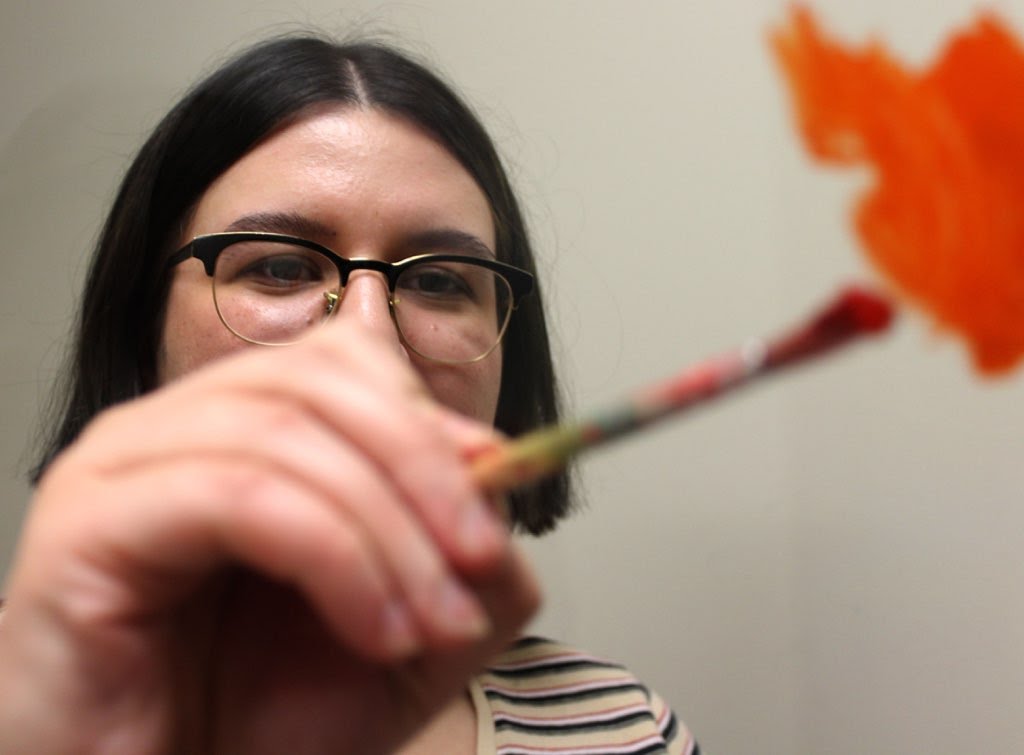 "My mom had little textiles and tapestries around the house, but also, it is a way to express overstimulation. I have Obsessive Compulsive Disorder," Bandera says, "Some of the more non-objective pieces are about the inside of my brain. I know it's cheesy to say; whenever I feel overwhelmed or anxious, things are very saturated and colorful. Everything is too much, and everything is kind of dense. That is why everything is very bright and packs a punch. Everything just feels very blocky and heavy."
Her work as an artist is somewhat abstracted. As she works with still life scenes, she keeps the objects the same, and a viewer can mostly tell what those objects are, but the in which Bandera uses color and style adds to the feeling of abstraction in her pieces.
"In high school, I always gravitated towards abstract art, but I moved away from it when I first came to IU South Bend. We are very traditional with the program, and that was very important for me to learn that way. It was hard, but it was necessary. I improved a lot learning traditional art. You know, you have to learn the rules before you break them," Bandera says.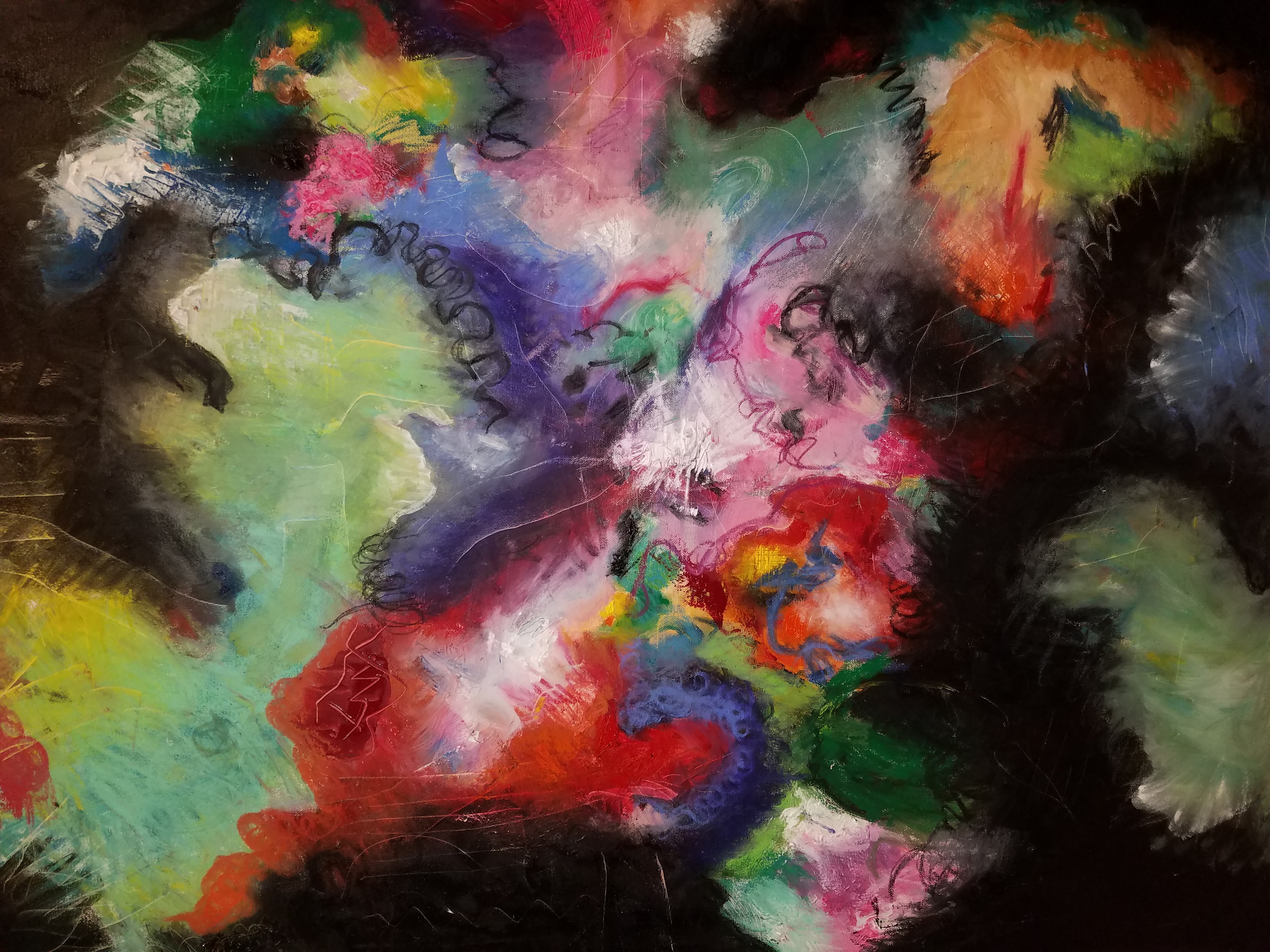 Through classes at IU South Bend, Bandera found some of her favorite mediums to work with: oil painting and weaving. Both mediums are shrouded in tradition, but each differs in the way they are seen in the art world.
"I really love oil paints. I love that I can manipulate them, and they are very traditional. As a contemporary woman of color, I kind of in a small way, subvert tradition. [Weaving] It's a different meditative process. It's also kind of a way to reclaim textiles as a serious art form. It's also an importance in Mexican art," Bandera says.
As Bandera enters her last semester, her work is anything but unvalidated or quiet. Her vibrant use of color and abstract style of work has made an impact among the students in the fine arts department.