by Taylor Jump
The Department of Theatre and Dance opened up their theatre season on with the eclectic and energizing production of Mamma Mia! 
From Oct. 4-7, the theatre department put on their fringed shirts, platform shoes, and flare pants to preform one of the most iconic musicals of all time. The ABBA-filled night was unforgettable to the performers and audience members with classic hits from the Swedish pop and disco group and  breathtaking performances from the student thespians.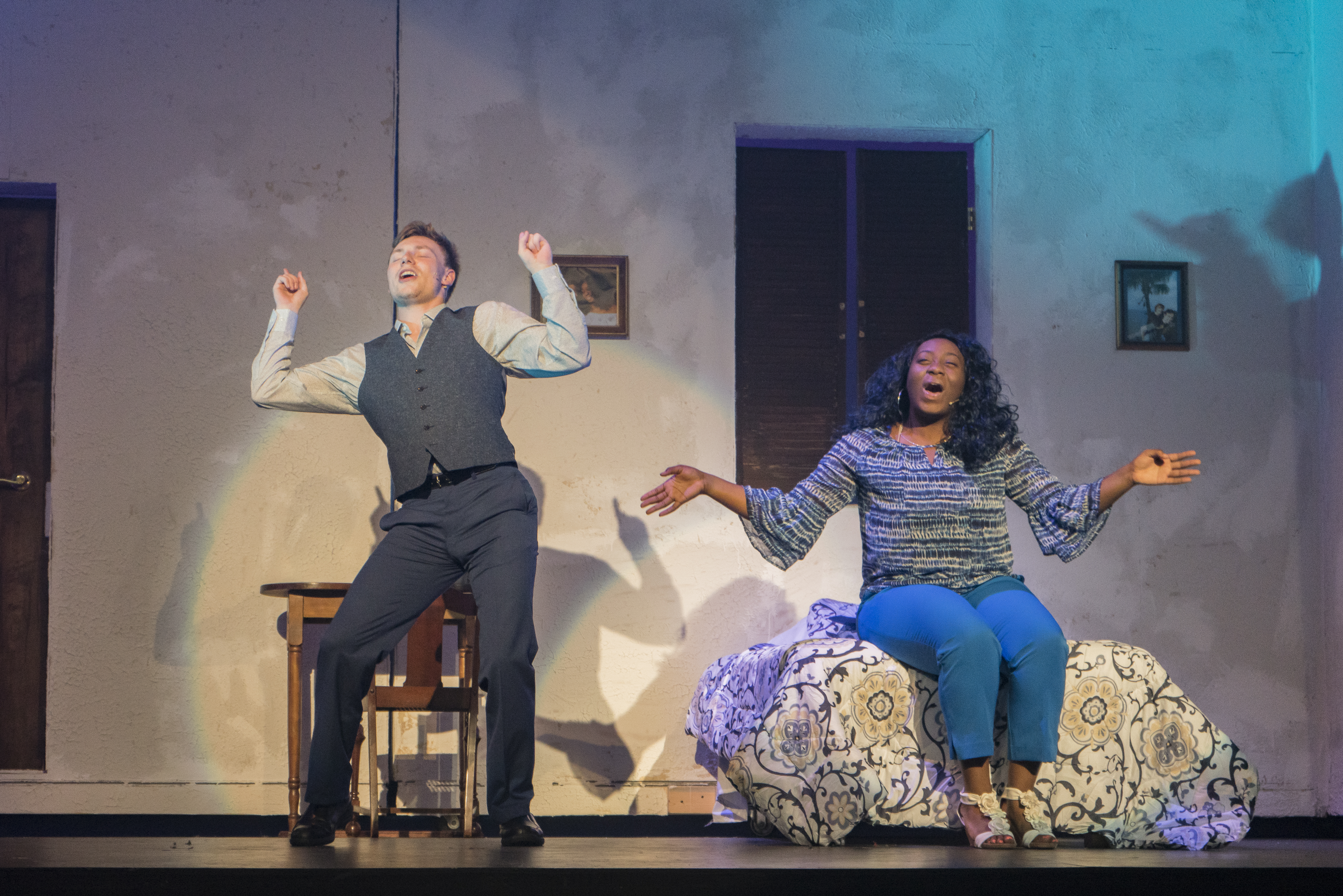 This show, which stresses the importance of family, knowing who you are, and being true to yourself, ran for four nights, bringing in near full houses with every show, exceeding all expectations for attendance numbers and welcomed more patrons visit for a theatre performance than any theatre performance in recent years. 
Mamma Mia! tells the story of Sophie Sheridan, a twenty-year-old woman about to marry the love of her life in Greece. Sophie wants her dad to walk her down the aisle. There's just one catch; she has no idea who her father is.
After reading her mom's diary, she realizes that she might have three possible dads: Sam Carmichael, Bill Austin, and Harry Bright. After sending them each an invitation to her wedding under the pretense that her mom sent the invitations, all three men arrive, and confusion and hilarity ensues. This production was a heartfelt reminder that it is never too late to fall in love, and that in the end, everything falls into place. 
 Jack Saunders, who played Sophie's fiancé in the show loves the comradery that came about because of this show.  
"Working with such a talented cast, crew, director, and choreographer was a blast. We really pulled together as a unit to make this show one that the audience loved," Saunders says.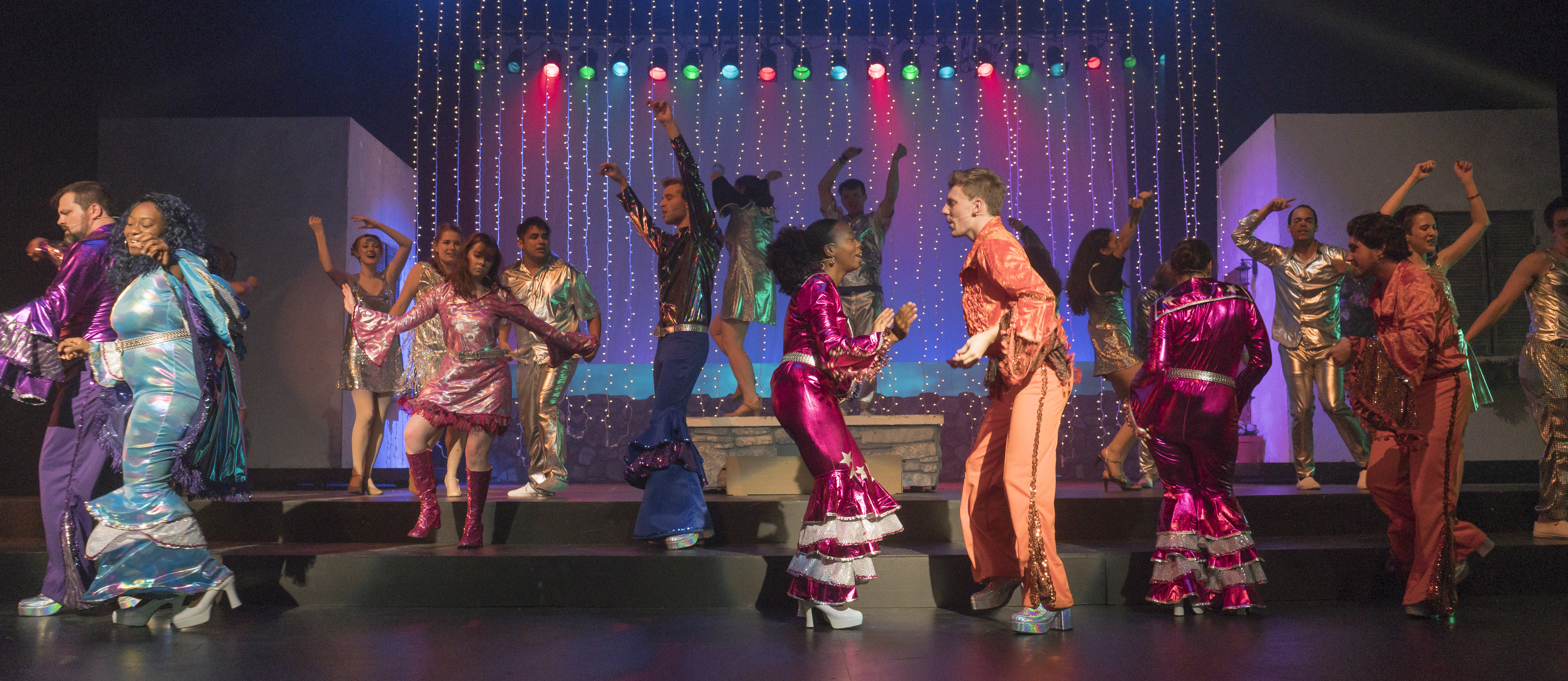 Although the stellar performances of Mama Mia! has ended, the theatre department is quickly prepping for their second Fall performance: By the Way, Meet Vera Stark, which will be held Nov. 8-10 at 7:30 p.m., Nov. 11 at 2 p.m., Nov. 15 -17 at 7:30 p.m., and Nov. 18 at 2 p.m.