by Neil King
He is a visiting professor of music that has a passing appreciation of baseball. It reminds him of oină, of his European roots, in a way.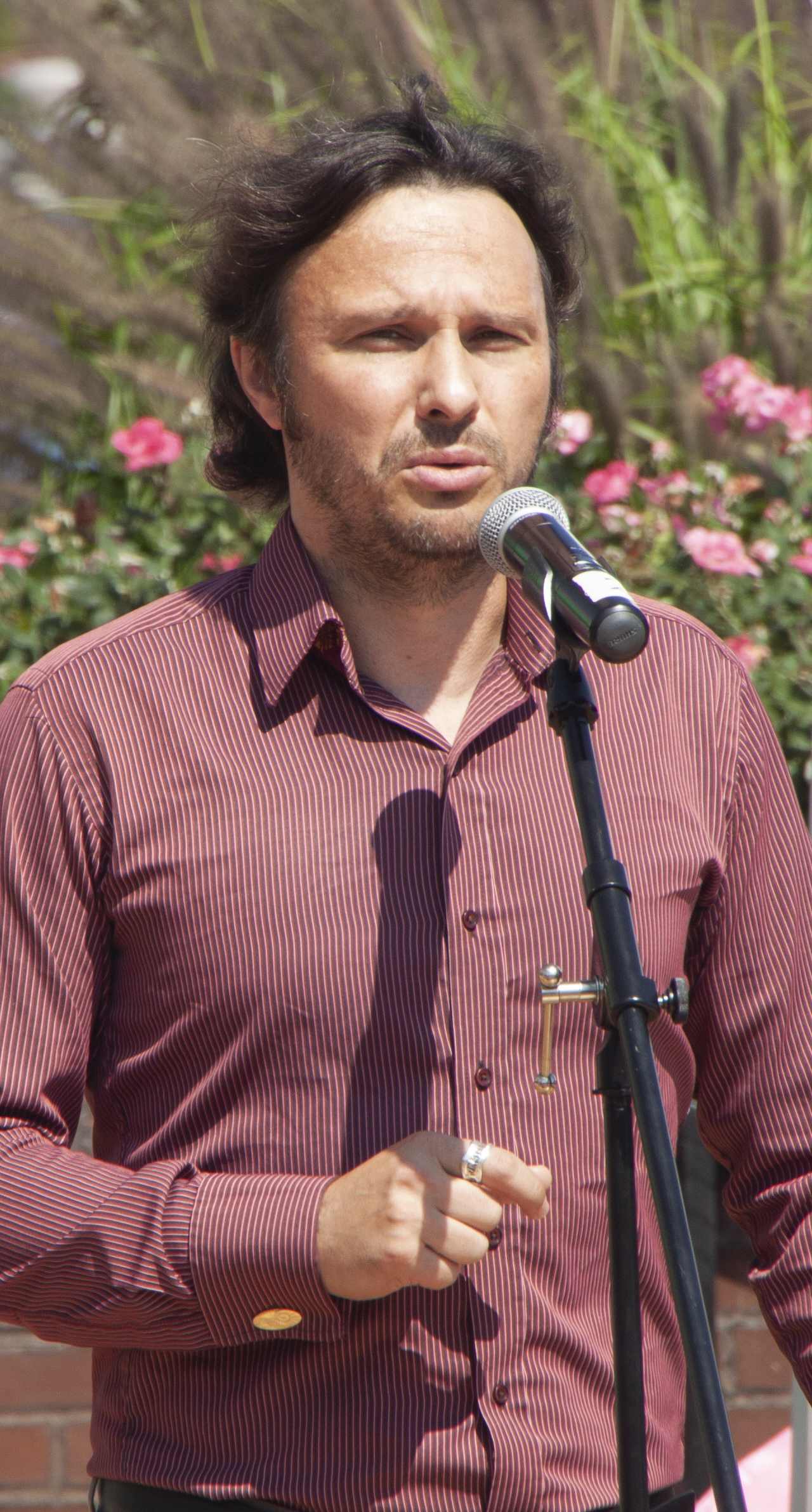 Oină is another of what tenor Emanuel-Cristian Caraman calls "stick and ball sports." The sports where a player hits a ball with a stick and then goes and does another thing. Oină, cricket, field hockey, and of course, baseball are all kind of the same at heart.
Caraman was raised in Bucharest, Romania. Immediately after graduating a high school in 1997, Caraman came to the United States specifically to come to Mishawaka to study at Bethel College with a friend. He has lived in St. Joseph County ever since.
However, coming here, let alone staying in the area, was not Caraman's intent. He had another plan entirely, one to attend a music conservatory closer to home. It was a friend who was already coming to college in St. Joseph County that convinced him to make the 5,000+ mile trip to The Hoosier State. It is a trip that did more than give Caraman a place to earn a college degree: it gave him a new home, a new community.
"I like this area. There is plenty to do, and it's nice for work." Caraman explains. "You know as an opera singer, all we need is an airport to get to our job. We're always going somewhere to perform. That makes this area nice for me. I can fly out of South Bend, which makes things easy. Chicago is just two hours away too, so that's nice."
Besides the culture shock of moving over a fifth of the way around the globe, Caraman didn't know the language, but after applying in July and being accepted to Bethel College in early August, Caraman applied for a visa bought a plane ticket and was in Mishawaka by the 18, just two days before school started.
In the 21 years since, Caraman has learned the local language and embraced learning about the area and now enjoys America culturally, particularly the cuisine. He has also become a blues fan, Howlin' Wolf, John Lee Hooker, and the acoustic blues from the Delta region ranking high for him.
Caraman has been busy in the community and founded the South Bend Lyric Opera in 2016, which has produced 5 operas thus far and will perform Hansel & Gretelby Engelbert Humperdink Nov. 30, Dec. 1 and 2 at LangLab South Bend. 
As a matter of fact, Caraman has many contacts in the local music and art scene and was chosen as one of Michiana's Forty Under 40 in 2017 for his engagement and accomplishments in the Michiana community.
Emanuel-Cristian Caraman served at IU South Bend as an adjunct instructor in music before joining as a full-time faculty member this summer as visiting professor in music.