by Kate Luce
The Department of Theatre and Dance put By the Way, Meet Vera Stark on stage for a ten-day run, November 8-18, in the Upstage Theatre. The performances reeled in community members, students, and faculty, but the key element of this performance was the costumes.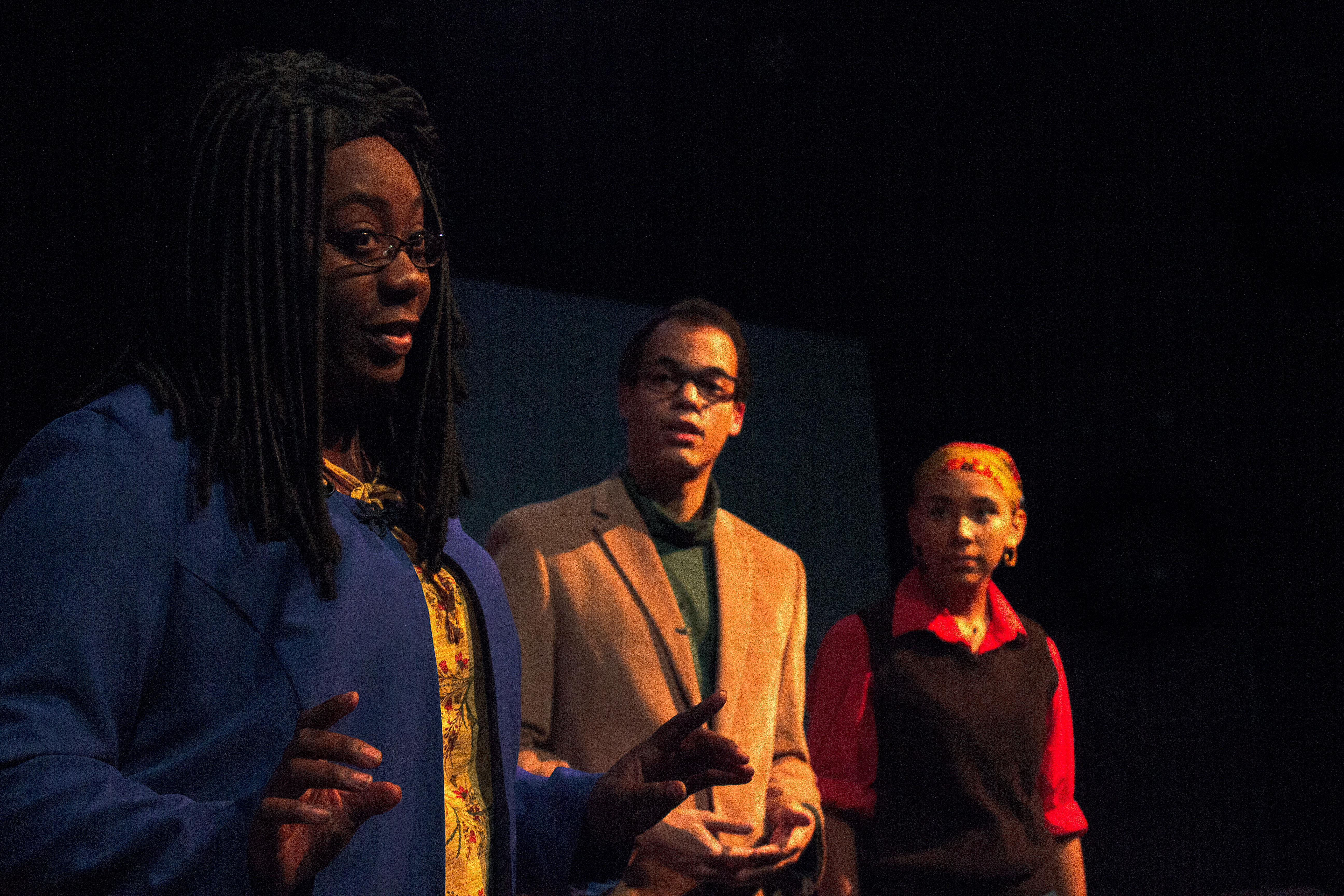 By the Way, Meet Vera Stark tells the life of Vera Stark, an African-American actress and maid, and her life over the course of 70 years.
The performance was marked with the performance and the costumes. Several costume changes happened during the show to mark a different time period taking place.
"Vera Stark, Act I, takes place in the 1930s. There are scenes within the act requiring costume changes for several of the characters. Gloria begins in a dressing gown/robe, but later changes to a cocktail dress. Act II is of a later period and requires costumes from that time period. The filmed portion of the play is set in the late 1800s and requires yet another change of costumes," Aimee Cole says.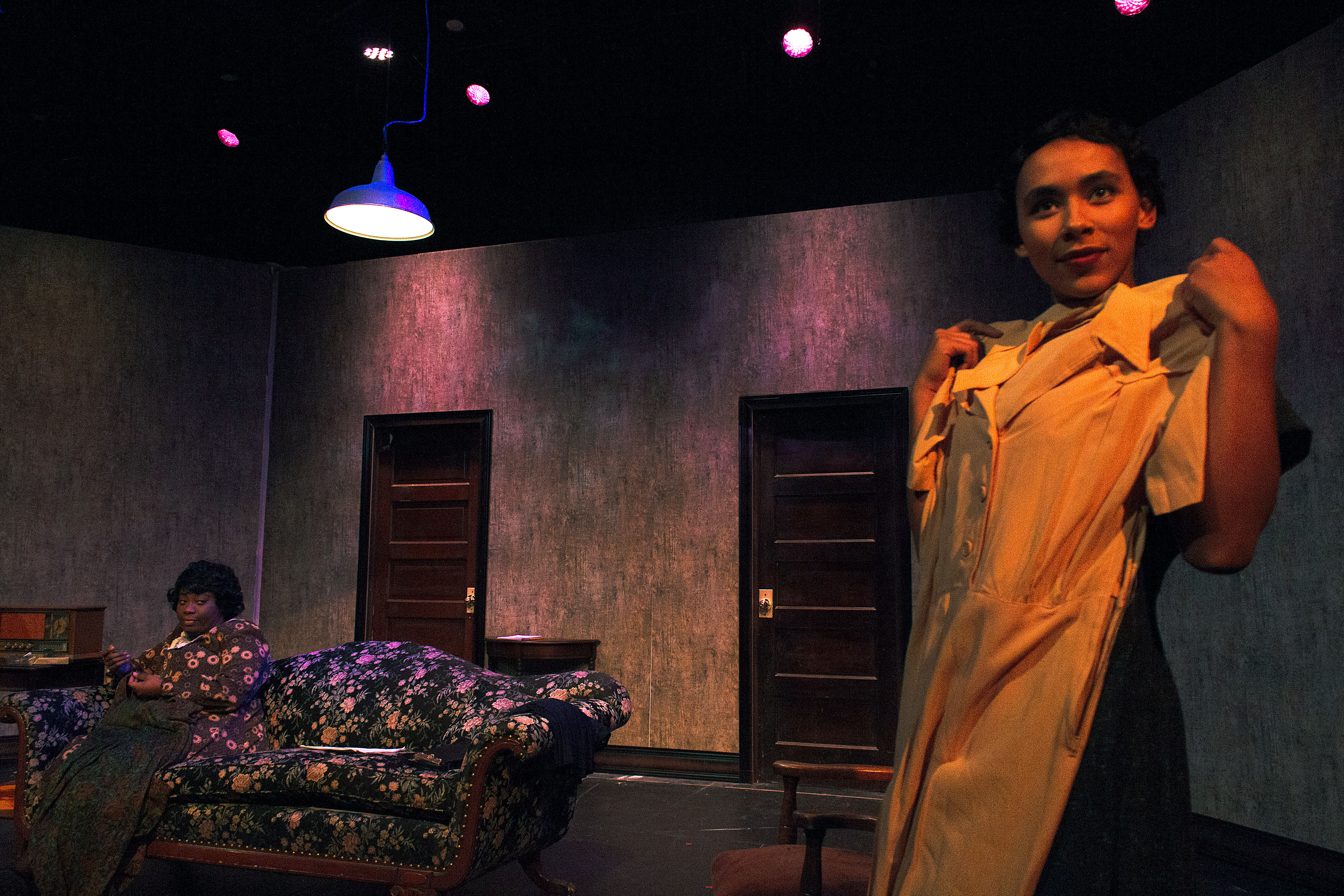 Students got some good hands-on experience during Vera Stark by working in the costume shop bringing the costume designer's thoughts into reality. Jason Resler, associate professor of costume design, was the costume designer for Vera Stark.  Most costumes at IU South Bend are created by 8-10 students who are called costume technicians.
"The costume designer creates the images or sketches of the costumes. They are the look that is desired in telling the story of the characters in the 'world of the play.' The costume technicians are a team that works collaboratively with the designer to take that image along with the specific set of actor measurements to create the costume worn by the actor," Cole says.
When a performance needs costumes to be constructed, the shop has four to five weeks to complete their costumes for a performance. Their designs are based on sketches drawn by Jason Resler. Once the sketches are finalized, the costume shop goes into full effect with their skills.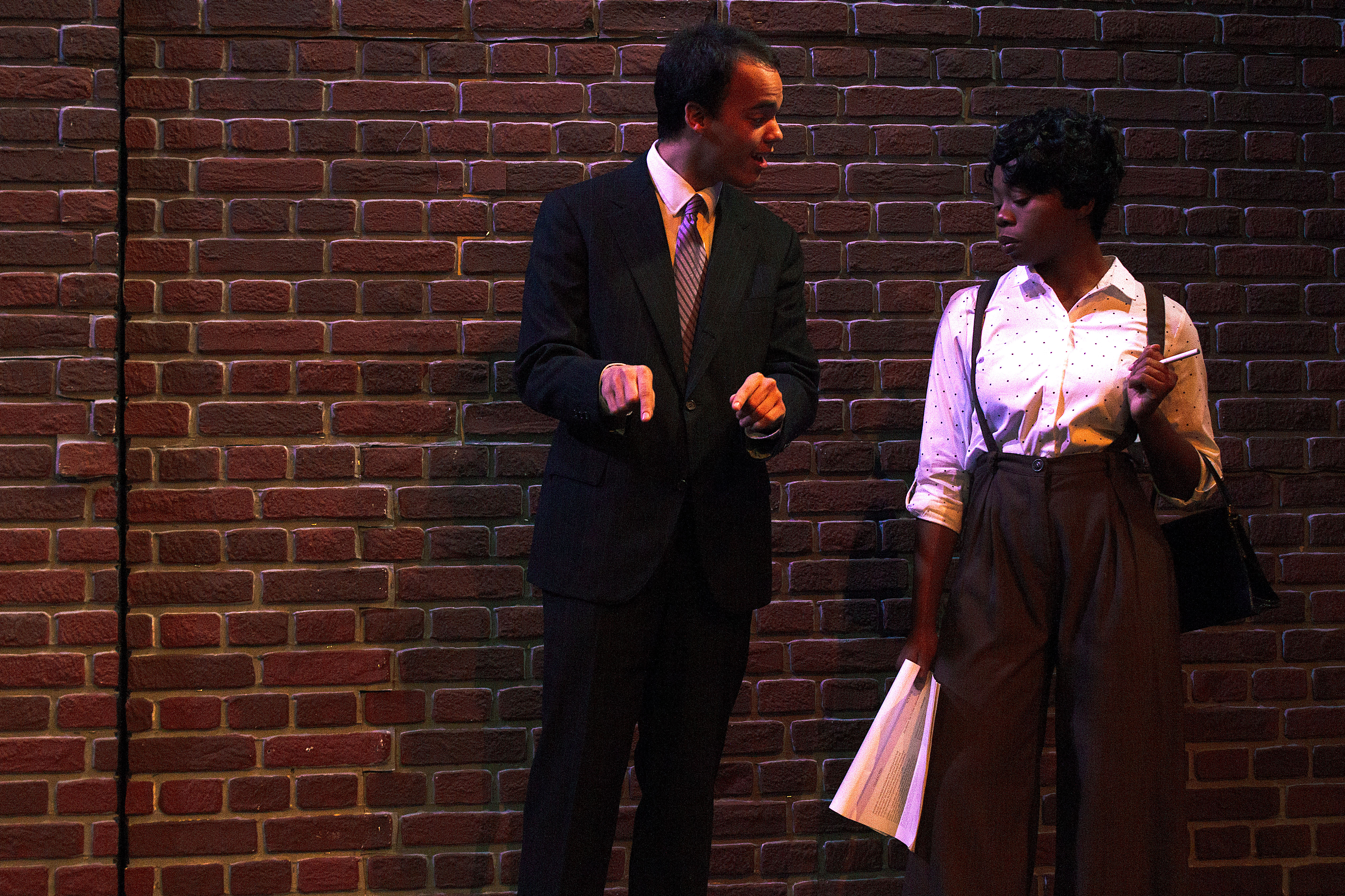 Because of the ability to use a backlog of costumes to meet the time-period requirements for By the Way, Meet Vera Stark, no costume construction was needed for the performance, but the costumes had to be altered to fit the actors and actresses perfectly.
With Vera's run in the upstage completed, theatre students are preparing for their first spring production, Michele's Little Hearts Theatre: Charlotte's Web, which will be available to the public Saturday, February 16.