By Tori Wilson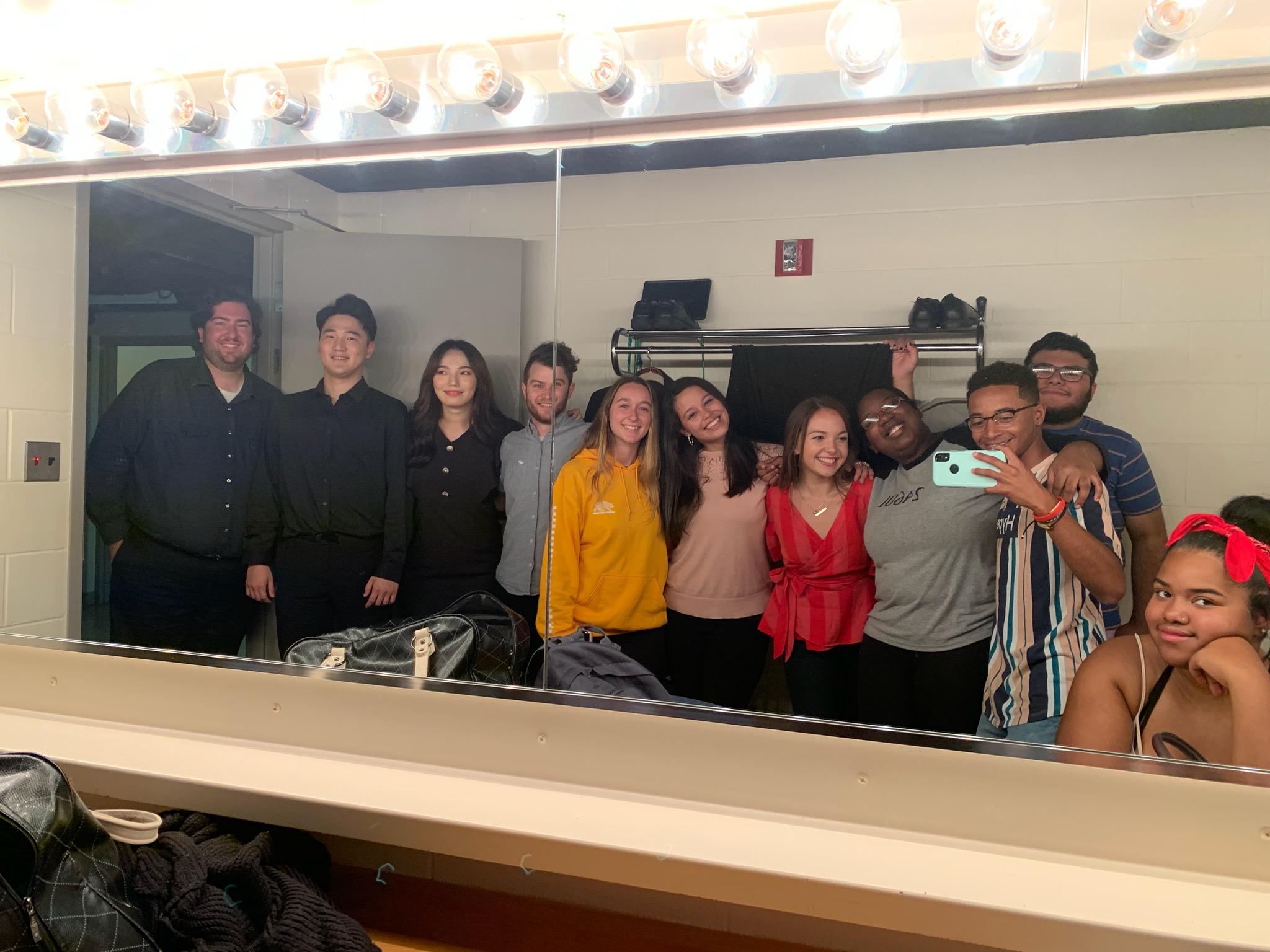 Back in September, the director of the choir, Jeshua Franklin, received a phone call from the director of The Lion King Broadway production. Some of the cast would be in town on September 30 to promote the anticipated spring 2020 performance of The Lion King, which will be performed at the Morris. The cast needed a small group of singers for back up to perform on stage with them. Of course, Franklin agreed without hesitation because it would be a great opportunity for his choir to gain valuable experience with a Broadway production and create an everlasting memory for his students. 
When asked how it felt to receive such a phone call, Franklin said, "It was a chance for the students to interact with Broadway performers. Although it did not hit the choir students at first that they would be performing alongside Broadway performers, as the preparation began, the students were eager for their cameo alongside the very popular Broadway production." 
The performance took place at the Morris Performing Arts Center, in front of an audience of 200 - 300 people. The choir formed a semi-circle around the Broadway performers and showed the audience what they have been working on for this special night.   
Franklin was only involved in preparing the choir prior to the show. Although the music was not difficult for the choir to learn, they had only a week and a half to prepare for their performance. He taught his choir the music they needed to learn and observed in the audience on the day of the performance. There were only three rehearsals before the big night. 
Franklin said this experience was one he will never forget. He was proud of his choir for putting in all of the preparation for the show and seeing their involvement in a once in a lifetime opportunity. 
"Sometimes, you think about how huge Broadway productions are, and it's neat to realize that they do what we do but at a different level," Franklin states. 
He mentioned that this performance was a great way to get out into the South Bend community and to represent IU South Bend. "Opportunities like this help bring the group together, and I hope there will be more opportunities for them to do things like this in the future," Franklin says. 
To see members of the choir in action, The Chorale and Choral Union will be involved with the annual Teddy Bear Concert. This year, the Teddy Bear Concert presents Amahl and the Night visitors on Friday, Dec. 13 at 7 p.m. in the Campus Auditorium. The event costs $5-$15 but the donation of a teddy bear will get you in for free. Get your tickets here.  
The choir will also be performing with the South Bend Symphony Orchestra on Jan. 19 with their Martin Luther King Jr. Day Celebration Concert