By Kate Luce
Partnership and unity kicks off the semester with an evening of jazz.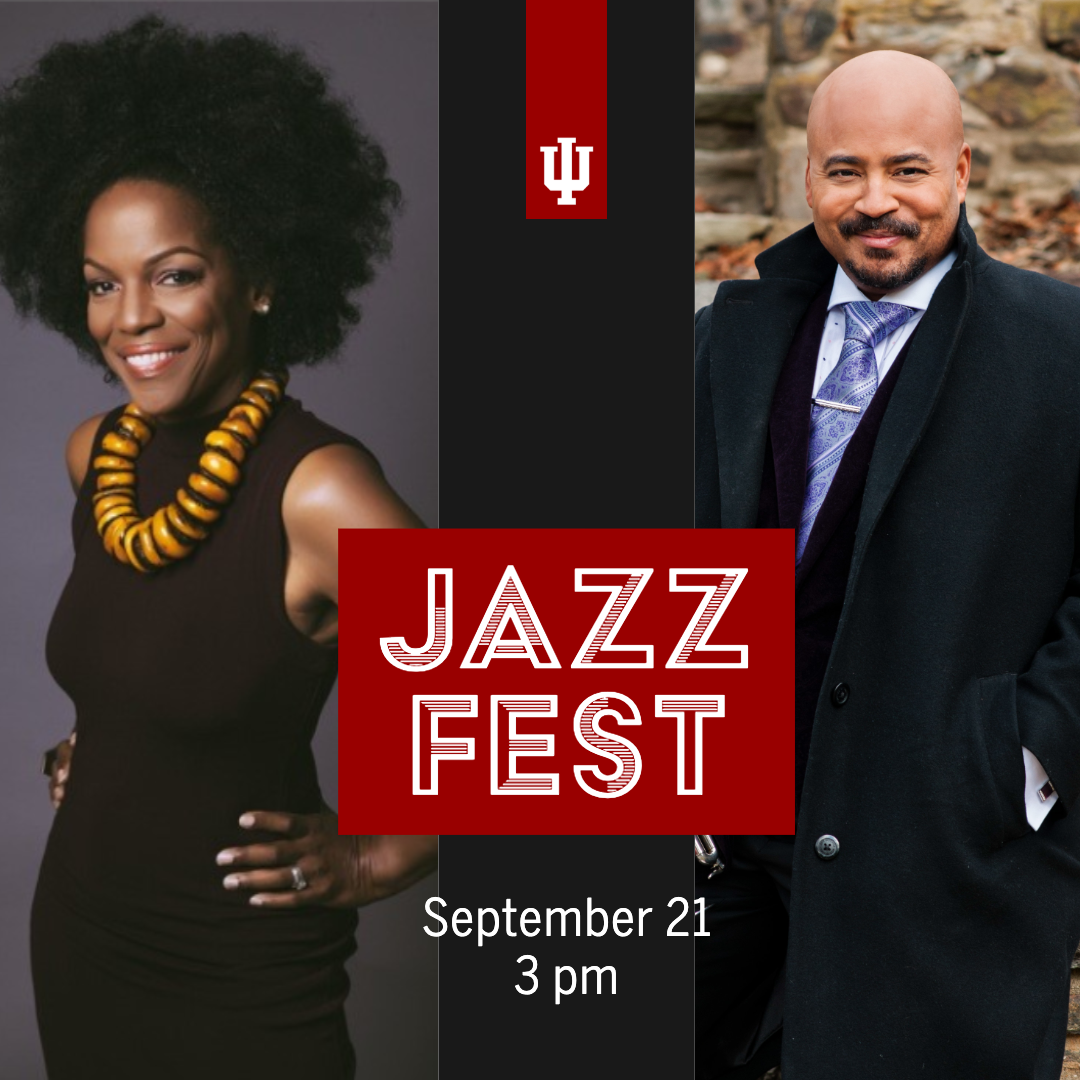 The Jazz Fest made its debut on the IU South Bend Campus on Sept. 21. With a partnership with the Student Government Associate (SGA), internationally renowned Rodney Marsalis Philadelphia Big Brass Band was the headliner. The event also included many local acts such as the Uzima Drum and Dance Troupe, IU South Bend Jazz Ensemble, Bethel College Jazz Ensemble, and the Mishawaka High School Jazz Band.
It all started a year ago when a hate speech incident occurred on campus, and after an open forum, students wanted a way to give solidarity to those targeted with this incident hate speech. Dominick Rodriguez, SGA senator, approached Marvin Curtis, Ernestine Raclin School of the Arts' Dean, and suggested to hold a Jazz Festival.
This event is to not only spread the joy of jazz, but also serve as a way to educate the community and connect us as individuals.
"We decided to partner with Raclin because they are uniquely qualified to handle the logistics behind a music festival. Their demonstrated record of excellence in this field made them the perfect choice to collaborate with in orchestrating this event," Kevin Schascheck, former SGA President, says.
"You take a situation like this hate speech, and you look at it and say 'why would someone do that?' What do they not know? People react to what they are afraid of. Somebody wrote something out of fear because of what they do not know. This festival will bring people together and celebrate the message of the school," Curtis said.
"I thought that a jazz festival was a good thing to bring people together because music expresses what words cannot. Jazz was created by people of color and evolved into so much more. Jazz is a genre of music that will always find its way into people's hearts because it is not just one specific kind of tune. It's multiple, and it continues to branch into different categories of jazz. For example, did you know that samba music is or under the category of jazz? This is one of the major pillars of music, and music brings people together just like food," Rodriguez says.
"I've always been about trying to get people together, and music does that. Jazz is one of the things that is so universal in black music. People tend to gravitate towards that. For me, the fact that the SGA thought of this and came to us, shows me that they know what the Raclin School of the Arts is all about," Curtis says.
Curtis was a key in providing contacts for the evening's performances. The Jazz Fest became possible by local sponsorships and grants, including First Source Bank, WVPE, Indiana Trust, Visit South Bend Mishawaka, and Indiana Arts Commission. The SGA also played a pivotal part in funding for the event from a surplus of money from the previous year.
The event technically kicked off on Sept. 20, but this portion was to serve as workshops for music students in local high schools and on the IU South Bend Campus. The free festival itself began at 3 p.m. and lasted until after 7 p.m.
"I support this event so much because I was a band kid and theatre kid in high school and have seen what music can do to and for people. Music opens up their minds, gets people to feel great, and express themselves in a different light. I know how much this event can bring to the campus and start a culture that will have people wanting to come here more often. That is why I support it so much. It's a new chapter for IU South Bend," Rodriguez says.