Far from home, surrounded by inspiration
By Kate Luce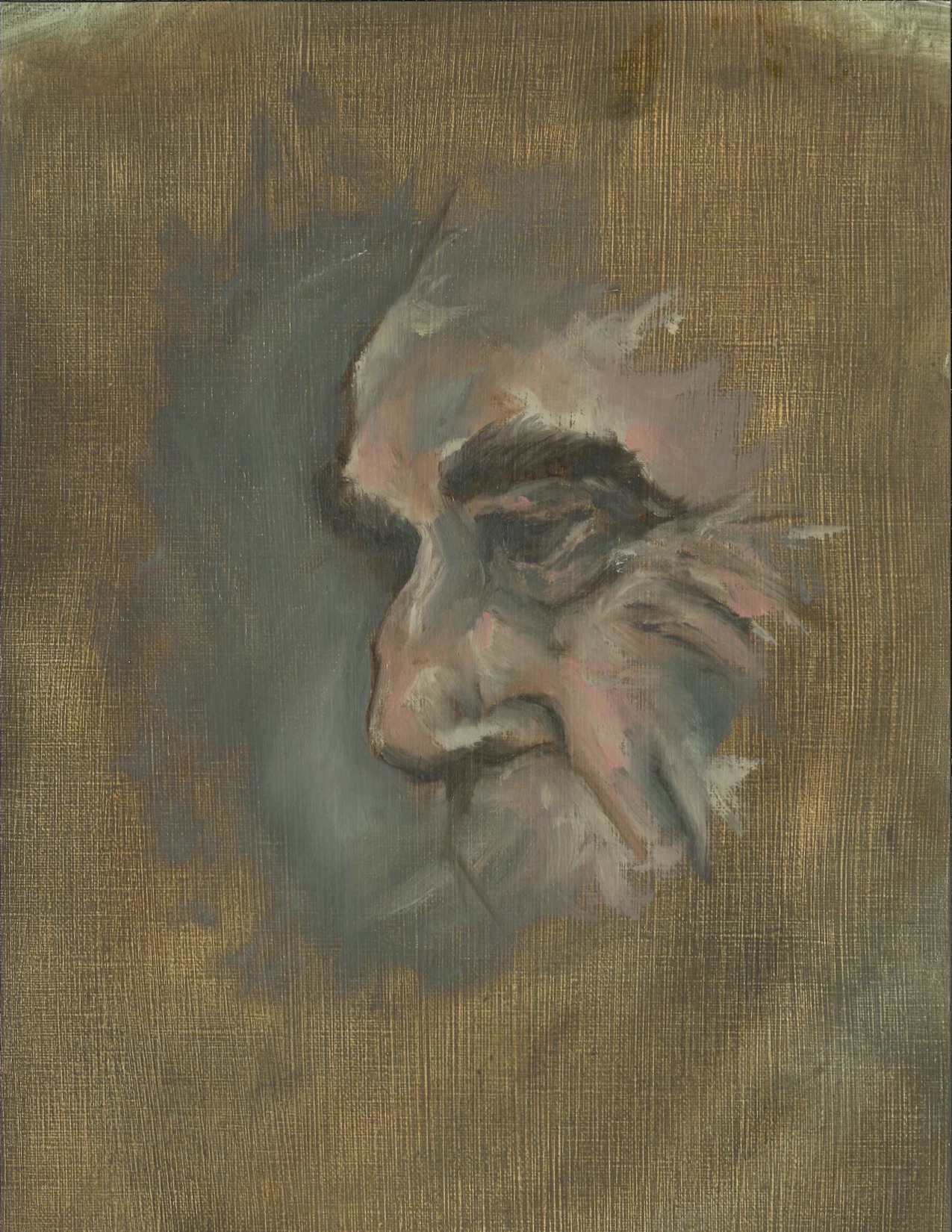 Expanding out into the community is essential when you are an artist. Getting your name out to the community is vital for connections, inspiration, and more opportunities.
Kolt Sizer, BFA in Fine Arts (Painting and Drawing), spent his July in St. Louis, Mo. under an artist residency with Paul ArtSpace. This was his first time actually staying in St. Louis.
"I applied to three different residencies. It is not very common that you get everything you apply for, but I was lucky to be accepted into this residency. I just honestly told myself I was going to prepare for it, I told myself I was going to do a residency or an internship, I started saving money even before I knew, and so, the opportunity to go to another city, especially with my work involving people and see how different they were living," Sizer says.
He spent an entire month in a house on 5.6 acres of land with two other artists based in St. Louis, and he used this time to create three oil paintings and two relief prints.
"I got to accomplish more than I originally thought, my experience was more diverse in a sense. For instance, I conducted a lot of research, and I had more ideas and time to think through my pieces and future pieces that I wanted to plan. I did a small series of work there to get started on it. I was also able to accomplish teaching. I did a small workshop. I was able to host an open studio and talk about my work. While I was there, I showed my work to different people and listened to their thoughts on it," Sizer says.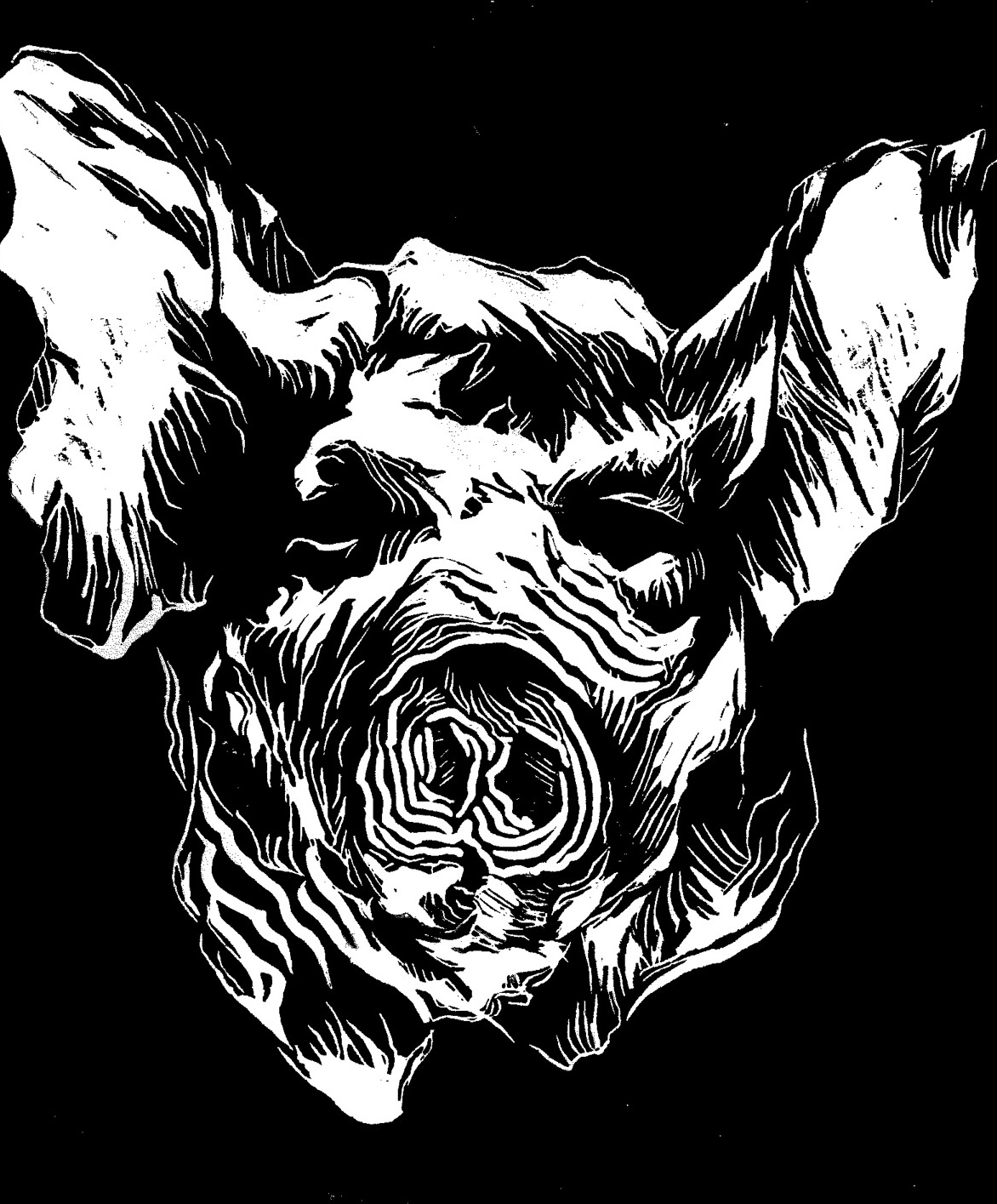 These paintings fit into the main theme he has been focusing on within the past year: elevating the mundane. While someone may see the work as part of his or her everyday life, Sizer believes these moments are taken for granted. The work does not have a set meaning; it is up to the viewer to find the meaning with each piece, which makes Sizer's work interactive to each viewer.
However, during the month long stay, Sizer did much more than just make art. He also spent time preparing and teaching painting workshops, hosting open studios, volunteering with the local community center, and networking with many local artists.
"I spent some time with a community center in east St. Louis. I just passed by the place, and stopped in and asked if I could help. A local library had art classes for high school students. I stopped in and signed up for the class because it was free," he laughs, "But it was cool, because I am a senior in college and I know how to handle paint. To sign up, and actually just give tips and just talk to them about art."
One of the most memorable experiences Sizer had while in St. Louis was hosting an oil painting portrait class for the public. The class itself was only an hour and a half, but he was able to provide the class with techniques that he noticed from his own experiences and from his drawing and painting professor, Ron Monsma.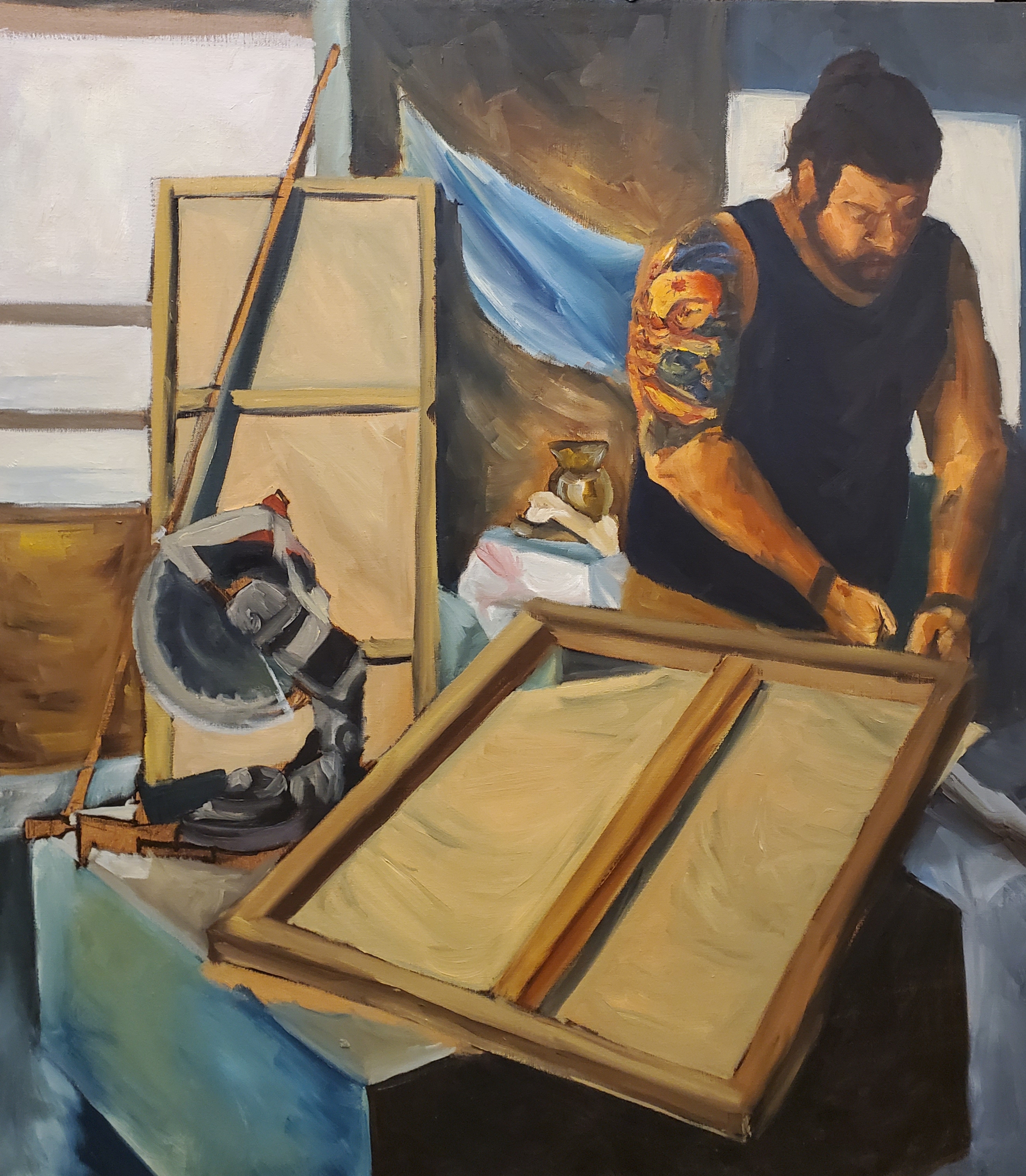 "I actually really enjoyed teaching a workshop. The pressure was immense. We don't think about it when the professor is sitting there, and we are all crowded around them. Here, I am doing it and my thought is, 'don't forget to paint right now,'" he laughs, "I sat down and the model came out, and they looked like they were 92 years old. So much detail! It was a lot of pressure, but as I got going, it was a lot of fun. I really did enjoy it."
However, Sizer did come into the residency believing he would get more art finished than he actually did. He spent a lot of time researching work related to his, exploring the city, volunteering, spending time with the community. It all added up to make the experience with the residency more fulfilling.
"I already felt like I had a really good work ethic especially when it comes to art, but some days, I would have eight hours to work on a painting and nothing else. That is hard, and I honestly felt like I couldn't get it finished. After about four hours of working on one piece, I feel drained, mentally. Eight hours is a long time to see the same thing, but with taking a break or working on several things at once, it helped keep me on track.  Also, spending time with a different community helped. In all honestly this was an even bigger accomplishment than the work ethic and seeing how accepting they were of an outsider who just wanted to help," Sizer says.
As his last semester at IU South Bend approaches, he is putting the final additions on his work that will be featured in the BFA show in December. His hope is to put the work out on display and see how viewers might interpret it.
"For me it's always been about having a voice. I would love people to interpret my work a specific way, but I don't put that on the viewer. I honestly just want to put the work out there and see how people respond to it. For me, it is about a year and a half worth of work. It's some large pieces, smaller stuff, but I'm hoping its work everyone can relate to," Sizer says.